Financial Examiner - Regulatory Insurance Consulting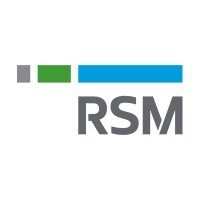 RSM US
Accounting & Finance, Legal
Remote
Posted on Friday, November 10, 2023
We are the leading provider of professional services to the middle market globally, our purpose is to instill confidence in a world of change, empowering our clients and people to realize their full potential. Our exceptional people are the key to our unrivaled, inclusive culture and talent experience and our ability to be compelling to our clients. You'll find an environment that inspires and empowers you to thrive both personally and professionally. There's no one like you and that's why there's nowhere like RSM.
Financial Examiner
Risk & Regulatory Consulting, LLC
(Regulatory Insurance)
Work from home-any US location
Position Overview
The Financial Examiner will primarily perform financial examinations and regulatory consulting services for state insurance departments. This position has significant opportunity for advancement as well as personal and professional growth.
Specific Duties and Responsibilities
(Responsibilities vary depending on seniority level)
Perform risk focused financial examinations to determine solvency and compliance to statutes on behalf of Risk & Regulatory Consulting LLC insurance clients.
Perform reviews of examination work papers and evaluate insurance company operations.
Ensure the integrity of the regulatory system.
Assist with the preparation of reports, exhibits, and other supporting schedules that detail a company's solvency, condition and compliance with laws and regulations, and recommend solutions to questionable financial conditions.
Responsible for timely submission of draft reports for review.
Recommend/document actions to ensure compliance with laws and regulations, or to protect solvency of the company.
Provide knowledge and guidance of insurance laws, rules, and regulations.
Review and analyze new, proposed, or revised laws, regulations, policies, and procedures in order to interpret their meaning and determine impact to the company.
Analyze financial operating statements, reports, and records relating to specific and overall operations of insurance companies; prepare and supervise writing of clear, complete, concise, and informative reports of financial conditions of insurance companies and health care organizations.
Consistently enhance knowledge of: principles, practices, techniques, and methods of accounting and auditing; insurance examination and regulation; insurance laws and Insurance Commissioner's rulings; and related Attorney General opinions and court decisions; insurance company practices; statistical sampling procedures; basic actuarial mathematics; principles and practice of effective supervision, insurance companies and health care organizations.
Requirements
Bachelor's Degree in Accounting or Finance; MBA and/or professional certification/s preferred
Minimum 5+ years experience as an accountant, auditor or examiner with a state insurance department or a public accounting firm or as an accountant, internal or external auditor or examiner of insurance companies.
Insurance industry experience is a must.
Certified Financial Examiner (CFE) or CFE Candidate, CPA or CPA candidate, and/or Certified Internal Auditor (CIA) or CIA Candidate a plus
PC skills, including experience in using software for producing presentations, spreadsheets, and project planning (skilled in TeamMate, ACL/Access, and MS Excel, Word and Power Point)
Strong interpersonal, presentation, analytical and examination/audit skills
Excellent organizational skills and the ability to prioritize multiple tasks, projects and assignments using effective time management skills
Strong written and verbal communication skills are required
Dynamic/flexible demeanor with exceptional client service skills
Must be self-motivated, work well independently and possess a sense of urgency
Skilled in team building and team development
Work from home with flexibility to travel
Ability to demonstrate ethical and professional standards as outlined by the Firm
Risk & Regulatory Consulting, LLC (RRC) was formerly a business segment of RSM US LLP (formerly McGladrey) until 2012 when the separate legal entity was formed. RRC is a strategic business partner with RSM providing actuarial and insurance industry consulting services to RSM clients.
Risk & Regulatory Consulting, LLC (RRC) is a national, leading professional services firm dedicated to providing exceptional regulatory services to clients. With over 100 experienced insurance professionals located in 22 states, we believe RRC is uniquely positioned to serve state insurance departments. We offer services in the following regulatory areas: financial examinations, market conduct examinations, insolvency and receiverships, actuarial services and valuations, investment analysis, reinsurance expertise, market analysis and compliance, and special projects. We are a results oriented firm committed to success that builds long term relationships with our clients.
RRC is managed by seven partners and our practice includes full time professionals dedicated to our regulatory clients. We are focused on listening to your needs and designing customized examination, consulting, and training solutions that address your needs. We bring multiple service lines together to provide superior and seamless service to our clients. We are committed to training our customers and our team. We have developed various comprehensive in house training programs that have been tailored to meet the needs of our regulatory clients. We offer competitive pricing, outstanding experience, credentials and references. RRC is an active participant in the NAIC, SOFE, and IRES.
At RSM, we offer a competitive benefits and compensation package for all our people. We support and inspire you to prioritize your wellbeing by delivering personalized, holistic programming for your physical, emotional, financial and community wellbeing. RSM has a generous time off policy with at least 14 paid holidays, wellbeing days and associate and above access to self-managed time off. We offer flexibility in your schedule, empowering you to balance life's demands, while also maintaining your ability to serve clients. Learn more about our total rewards at https://rsmus.com/careers/working-at-rsm/benefits.
RSM is proud to be an Affirmative Action and Equal Employment Opportunity employer. We are proud to provide our employees with tools to assist them in being successful in achieving both personal and professional goals. We welcome and support all our employees to thrive in an environment free of discrimination and harassment. As an Affirmative Action and Equal Opportunity Employer all applicants will receive consideration for employment as RSM does not tolerate discrimination and/or harassment based on race; color; creed; sincerely held religious beliefs, practices or observances; sex (including pregnancy or disabilities related to nursing); gender (including gender identity and/or gender expression); sexual orientation; HIV Status; national origin; ancestry; familial or marital status; age; physical or mental disability; citizenship; political affiliation; medical condition (including family and medical leave); domestic violence victim status; past, current or prospective service in the US uniformed service; pre-disposing genetic characteristics or any other characteristic protected under applicable federal, state or local law.
RSM does not intend to hire entry level candidates who will require sponsorship now OR in the future (i.e. F-1 visa holders). However, those candidates who may be recent U.S. college / university graduates possessing 1-2 years of progressive and relevant work experience, excluding internships, in the U.S. or his/her home country would be eligible for hire as an experienced candidate and thus eligible for sponsorship.
Starting at: $1.00