Digital Delivery Lead - Remote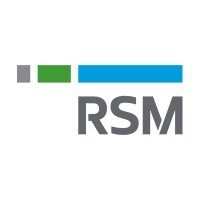 RSM US
Remote
Posted on Saturday, November 4, 2023
We are the leading provider of professional services to the middle market globally, our purpose is to instill confidence in a world of change, empowering our clients and people to realize their full potential. Our exceptional people are the key to our unrivaled, inclusive culture and talent experience and our ability to be compelling to our clients. You'll find an environment that inspires and empowers you to thrive both personally and professionally. There's no one like you and that's why there's nowhere like RSM.
As a manager/director in RSM's growing Office of Risk Management (ORM) practice, you will have the opportunity to draw from your experience and knowledge while continuing to grow your leadership skills. Within ORM there are many opportunities for career development and mentorship opportunities. The fast-paced and dynamic environment in which we operate will provide you with daily challenges and exciting opportunities.
RSM's Office of Risk Management provide services critical to the ongoing operation of the Tax, Audit and Consulting lines of business.
Responsibilities:
Lead and Participate in the development and execution of a digital enablement strategy and roadmap for ORM

Work with internal customers that utilize the ORM services to capture user experience and process inefficiency information
Facilitate stakeholder workshops and meetings to understand business processes, system data, and key process metrics
Extract information from existing documentation to help identify areas for process re-engineering and/or automation
Identify process / system inefficiencies against best practice and estimate potential value of implementing changes
Enhance service delivery process KPI capture and tracking
Strategize process improvement opportunities (automation, system configurations, outsourcing, etc.) and quantify the potential value impact of opportunities
Prioritize initiatives based on business needs and requirements
Implement identified digital enablement solutions
Organize and lead onsite/virtual stakeholder workshops and webinars
Stay up-to-date on the latest process and technology advancements to automate and modernize systems and regulations
Continual learning to better understand RSM's array of services, with the intent to enhance the efficiency of ORM services to support client delivery resources
Manage multiple projects and project teams to deliver exceptional stakeholder experience
Assisting the project teams through agreed upon phases on a variety of projects which could include: best practices, process re-engineering, organizational change, business integration planning and execution, software selection, design and implementation
Developing and maintaining excellent stakeholder relationships, including directly interfacing with executive level leaders
Effective management, coaching and development of people – providing timely and actionable feedback, assistance with recruitment and retention
Basic Qualifications:
Bachelor's degree in Information Technology, Management Information Systems, Computer Science, or related field and/or a technology focused MBA.
7+ years of relevant risk management experience (prior consulting experience is highly preferred)
Minimum 2 - 4 years of experience with process mapping, process reengineering, digital solution design and implementation
Working knowledge of one or more tools used in the process automation
Experience with any or all of the following is highly desirable: Digital contract management, professional services contracting, and general risk management leading practices
Basic understanding of Client Independence, Data Privacy, and Accounting Firm regulations
Strong oral and written communication skills, including high-impact client-facing communications
Eligibility to work within the U.S.
Ability to work successfully in a team-oriented, collaborative environment
Highly self-motivated and directed character with the ability to effectively prioritize and execute tasks while under pressure
Critical thinking and creative problem-solving skills, as well as the ability to apply theoretical concepts and best practices to solve business problems
Ability to work under pressure, meet deadlines and work on multiple projects simultaneously
Basic understanding of technology application delivery lifecycle and methods
Ability to travel up to 50% locally and nationally. Must have access to and ability to arrange for use of reliable modes of transportation to those locations
Experience building/maintaining stakeholder relationships
Demonstration of project management skills through completion of multiple small to medium sized projects
Preferred Qualifications:
Service Management concepts

Experience with AI and automation platforms

Ability to anticipate and address stakeholder concerns and issues

Ability to break complex issues into project steps and problem solve

Demonstrated work ethic and ability to work effectively with people at all levels

Consulting or Professional Services firm experience with previous pre-sales/sales experience

Understanding and demonstrated experience working with multiple projects in parallel

Ability to analyze details and summarize significant amounts of data

Driven to exceed expectations

Natural aptitude for solving problems
At RSM, we offer a competitive benefits and compensation package for all our people. We support and inspire you to prioritize your wellbeing by delivering personalized, holistic programming for your physical, emotional, financial and community wellbeing. RSM has a generous time off policy with at least 14 paid holidays, wellbeing days and associate and above access to self-managed time off. We offer flexibility in your schedule, empowering you to balance life's demands, while also maintaining your ability to serve clients. Learn more about our total rewards at https://rsmus.com/careers/working-at-rsm/benefits.
RSM is proud to be an Affirmative Action and Equal Employment Opportunity employer. We are proud to provide our employees with tools to assist them in being successful in achieving both personal and professional goals. We welcome and support all our employees to thrive in an environment free of discrimination and harassment. As an Affirmative Action and Equal Opportunity Employer all applicants will receive consideration for employment as RSM does not tolerate discrimination and/or harassment based on race; color; creed; sincerely held religious beliefs, practices or observances; sex (including pregnancy or disabilities related to nursing); gender (including gender identity and/or gender expression); sexual orientation; HIV Status; national origin; ancestry; familial or marital status; age; physical or mental disability; citizenship; political affiliation; medical condition (including family and medical leave); domestic violence victim status; past, current or prospective service in the US uniformed service; pre-disposing genetic characteristics or any other characteristic protected under applicable federal, state or local law.
RSM does not intend to hire entry level candidates who will require sponsorship now OR in the future (i.e. F-1 visa holders). However, those candidates who may be recent U.S. college / university graduates possessing 1-2 years of progressive and relevant work experience, excluding internships, in the U.S. or his/her home country would be eligible for hire as an experienced candidate and thus eligible for sponsorship.
Compensation Range: $117,500 - $250,200