Risk Technology Business Analyst - Remote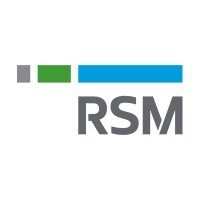 RSM US
IT
Remote
Posted on Thursday, November 2, 2023
We are the leading provider of professional services to the middle market globally, our purpose is to instill confidence in a world of change, empowering our clients and people to realize their full potential. Our exceptional people are the key to our unrivaled, inclusive culture and talent experience and our ability to be compelling to our clients. You'll find an environment that inspires and empowers you to thrive both personally and professionally. There's no one like you and that's why there's nowhere like RSM.
Works as a liaison among stakeholders in order to elicit, analyze, communicate, and validate requirements for changes to CLEAR and other National Office of Risk Management business processes, policies, and information systems. The business analyst's primary responsibility is to understand business problems and opportunities in the context of the requirements and recommend solutions that enable the organization to achieve its goals. Under general direction of NORM Portfolio Director and with assistance from various NORM Product Owners, leads and directs analysis activities for high-priority National Office of Risk Management projects requiring high degrees of functional integration.
Essential Duties
Requirements Gathering
Prepare for and conduct requirements elicitation sessions using a variety of techniques including but not limited to: brainstorming, interviews, surveys, requirements workshops, observation, task and workflow analysis, prototyping, storyboarding, document analysis, interface analysis, and focus group sessions
Document elicitation results and validate with stakeholders to ensure stated requirements align with stakeholders' understanding of the requirements
Requirements Analysis
Work with stakeholders, sponsor, and project manager to prioritize requirements and agree on assumptions and constraints
Organize, model, and specify requirements with the appropriate level of detail given complexity, risk, and audience
Work with stakeholders, sponsor, and project team to verify and validate requirements through review of requirements
Requirements Management & Communication
Write requirements specifications according to best practices standard templates, using natural language simply, clearly, unambiguously, and concisely
Decompose high-level business and user requirements into functional and nonfunctional requirements, specified in an appropriate level of detail suitable for use by project team members who base their work on the requirements
Represent requirements using alternative views (ex. models/diagrams) where appropriate
Communicate requirements to ensure all stakeholders have a shared understanding of the solution and to secure approval from stakeholders with the authority to approve
Manage issues and changes to baselined requirements by identifying business impact of the changes and through effective application of change control processes and tools
Manage traceability of requirements to ensure alignment to project goals and objectives as well as alignment to development and testing plans
Manage requirements documentation for reuse
Business Analysis Planning & Monitoring
Work with project sponsor, stakeholders and project manager to document the product's vision, and the project's and product's scope
Conduct stakeholder analysis to identify any role or system that impacts or is impacted by requirements
Work with project sponsor, stakeholders, and project manager to identify appropriate representatives for each user group and discuss their involvement in the requirements process.
Determine the best elicitation techniques, requirements deliverables, and amount of time needed from stakeholders based upon knowledge of a given project or product; document that information in a requirements work plan that includes a clear business analysis approach and scope, requirements communication plan, deliverables to be produced, and business analysis tasks to be performed.
Solution Assessment & Validation
Works with project team to ensures proposed solutions align with requirements and maximizes value to stakeholders
Defines requirements for solutions needed to transition from an existing solution to a new one
Define acceptance criteria, perform gap analysis on proposed solutions, and make recommendations
Work with project team to evaluate impact of defects and to develop plans for resolution or other mitigation
Other duties as assigned
EDUCATION
Bachelor's degree in related field or equivalent experience.
TECHNICAL SKILLS
Proficient in MS Office products such as Word, Excel, PowerPoint and Visio
Knowledge of defect tracking processes and tools
SPECIAL REQUIREMENTS SPECIFIC TO JOB
Ability to work in a highly collaborative environment and consult effectively with employees at all levels
General knowledge of business and IT systems
Strong attention to detail, motivation, and

self starter/

initiative
Interviewing skills, to talk with individuals and groups about their needs and ask the right questions to surface essential requirements information
Listening, observation, and oral communication skills, to understand what people say and to detect what they might be hesitant to say
Analytical skills, to critically evaluate the information gathered from multiple sources, reconcile conflicts, decompose high-level information into details, abstract up from low-level information to a more general understanding, distinguish solution ideas from requirements, and to distinguish user requests from underlying needs
Facilitation skills, to lead requirements elicitation workshops
Organizational skills, to work with the vast array of information gathered during elicitation and analysis and to manage rapidly changing information
Excellent writing skills, to communicate information effectively to all levels of internal customers and technical staff as well as to external vendors
Interpersonal skills, to help negotiate priorities and to resolve conflicts among project stakeholders
Modeling skills, to represent requirements information in graphical forms that augment textual representations
Time management skills, to manage multiple tasks and responsibilities
EXPERIENCE
Minimum of 3 to 5 years of business analysis experience working in a development environment
Experience with financial systems preferred
Experience in developing user based applications, GUI, and web based applications
Knowledge of product management concepts and how enterprise software products are positioned and developed
Understands project management methodologies
Experience working with 3rd party and vendor relationships
Experience with both structured and object oriented analysis techniques
Proven experience in operational business process improvement
PREFERRED REQUIREMENTS
Certified Business Analysis Professional (CBAP)
Financial services or accounting industry experience
Knowledge of Six Sigma methodologies and other tools supporting fact based decisions
At RSM, we offer a competitive benefits and compensation package for all our people. We support and inspire you to prioritize your wellbeing by delivering personalized, holistic programming for your physical, emotional, financial and community wellbeing. RSM has a generous time off policy with at least 14 paid holidays, wellbeing days and associate and above access to self-managed time off. We offer flexibility in your schedule, empowering you to balance life's demands, while also maintaining your ability to serve clients. Learn more about our total rewards at https://rsmus.com/careers/working-at-rsm/benefits.
RSM is proud to be an Affirmative Action and Equal Employment Opportunity employer. We are proud to provide our employees with tools to assist them in being successful in achieving both personal and professional goals. We welcome and support all our employees to thrive in an environment free of discrimination and harassment. As an Affirmative Action and Equal Opportunity Employer all applicants will receive consideration for employment as RSM does not tolerate discrimination and/or harassment based on race; color; creed; sincerely held religious beliefs, practices or observances; sex (including pregnancy or disabilities related to nursing); gender (including gender identity and/or gender expression); sexual orientation; HIV Status; national origin; ancestry; familial or marital status; age; physical or mental disability; citizenship; political affiliation; medical condition (including family and medical leave); domestic violence victim status; past, current or prospective service in the US uniformed service; pre-disposing genetic characteristics or any other characteristic protected under applicable federal, state or local law.
RSM does not intend to hire entry level candidates who will require sponsorship now OR in the future (i.e. F-1 visa holders). However, those candidates who may be recent U.S. college / university graduates possessing 1-2 years of progressive and relevant work experience, excluding internships, in the U.S. or his/her home country would be eligible for hire as an experienced candidate and thus eligible for sponsorship.
Compensation Range: $66,200 - $118,500