ESG Manager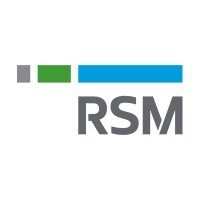 RSM US
Remote
Posted on Tuesday, October 31, 2023
We are the leading provider of professional services to the middle market globally, our purpose is to instill confidence in a world of change, empowering our clients and people to realize their full potential. Our exceptional people are the key to our unrivaled, inclusive culture and talent experience and our ability to be compelling to our clients. You'll find an environment that inspires and empowers you to thrive both personally and professionally. There's no one like you and that's why there's nowhere like RSM.
RSM's purpose is to deliver the power of being understood to our clients, colleagues and communities through world-class audit, tax and consulting services focused on middle market businesses. The clients we serve are the engine of global commerce and economic growth, and we are focused on developing leading professionals and services to meet their evolving needs in today's ever-changing business environment.
RSM's Environment, Social, and Governance ("ESG") Assurance Services practice helps companies and organizations, both private and public sector, execute on their ESG reporting mandates through utilizing an industry-focused, analytical, transparent, and data driven approach. We assess, identify, strategize, and provide industry insights to enable companies to determine their ESG measurement, plan their next steps concerning ESG, and integrate ESG into their operational and strategic decision making. We provide our clients with the confidence and understanding to navigate the ESG landscape, including risks, trends, and opportunities, becoming their first-choice advisor throughout their ESG journey.
RSM's ESG Assurance Services practice makes use of our assurance methodologies and technology solutions to carry out a variety of ESG attestation projects for clients across key industries such as financial services, consumers, energy, industrials, real estate and construction, health care, technology and more.
We are looking for an ESG & Climate Change Manager to lead our climate change, adaptation/resilience, GHG modelling services and provide leadership, mentorship, and best practice knowledge to our ESG Assurance and Advisory Services teams and across the firm. The candidate must be able to demonstrate industry expertise and experience in carbon emissions inventories, setting science-based targets ("SBT") and leading GHG quantification and verification projects.
Responsibilities:
Lead the development of a practice focused on operational climate risk assessment and quantification of climate-related impacts, target-setting and decarbonization strategy and implementation, TCFD implementation and related disclosures, and GHG emissions quantification and reporting including attestation for clients

Provide overall leadership on client engagements focused on climate mitigation and decarbonization strategy development (including SBTs), identification of emissions pathways, and carbon reduction opportunities

Play a leadership role in developing solutions for our clients to effectively develop carbon inventories and decarbonization strategies

Work with our financial services leadership team to support financial institutions, asset managers including private equity groups and insurance companies to better integrate climate related considerations into their risk management and due diligence practices and processes

Provide overall technical leadership in conducting climate scenario analysis for corporate clients under the TCFD framework, including physical and transition risk modelling

Support client relationships and business development initiatives including identifying new target clients, and developing "go to market" strategies

Mentor and coach team members to their highest potential and work with leadership to develop and execute on a broad-based knowledge plan to develop and train audit, tax and consulting professionals on the development of carbon inventories and climate risk analysis

Play a key role in driving the firm's internal sustainability program

Be "in-the-market", which includes presenting at key conferences, technical seminars and industry events to build eminence as a thought leader and drive demand for our services
Basic Qualifications:
The ideal Manager is a seasoned professional with a track record of delivering high quality climate and GHG-focused projects. The ideal candidate is also proficient in people and time management, enjoys overseeing and educating peers, is an involved team player, has excellent communication and project management skills, as well as the ability to execute on projects within strict deadlines.
A Masters level degree in climate change, environmental economics, sustainability, climate policy, engineering or comparable professional experience

CPA or CA certification

5-7+ years of ESG / sustainability assurance, consulting and/or climate / GHG quantification and inventory development (carbon accounting, carbon measurement techniques and calculation methods for Scopes 1, 2 and 3 – including financed emissions and value chain assessment techniques and methods)

Expertise in Life Cycle Assessments ("LCA")

Deep experience working with leading ESG frameworks and standards (e.g., Sustainability Accounting Standards Board, Global Reporting Initiative, Taskforce on Climate-related Financial Disclosures)

Expert knowledge of carbon accounting standards (ISO 14064, GHG Protocol and its variants, PAS 2050) and understanding of carbon neutrality standards such as PAS 2060

Experience and expertise in developing SBTs in compliance with Science-Based Targets Initiative

Understanding of climate models, databases, projections, and regulatory requirements, as well as carbon reporting and accounting software

An ability to explain complex topics (climate change, economics) clearly to non- technical professionals and apply technical concepts and techniques to real world situation
At RSM, we offer a competitive benefits and compensation package for all our people. We support and inspire you to prioritize your wellbeing by delivering personalized, holistic programming for your physical, emotional, financial and community wellbeing. RSM has a generous time off policy with at least 14 paid holidays, wellbeing days and associate and above access to self-managed time off. We offer flexibility in your schedule, empowering you to balance life's demands, while also maintaining your ability to serve clients. Learn more about our total rewards at https://rsmus.com/careers/working-at-rsm/benefits.
RSM is proud to be an Affirmative Action and Equal Employment Opportunity employer. We are proud to provide our employees with tools to assist them in being successful in achieving both personal and professional goals. We welcome and support all our employees to thrive in an environment free of discrimination and harassment. As an Affirmative Action and Equal Opportunity Employer all applicants will receive consideration for employment as RSM does not tolerate discrimination and/or harassment based on race; color; creed; sincerely held religious beliefs, practices or observances; sex (including pregnancy or disabilities related to nursing); gender (including gender identity and/or gender expression); sexual orientation; HIV Status; national origin; ancestry; familial or marital status; age; physical or mental disability; citizenship; political affiliation; medical condition (including family and medical leave); domestic violence victim status; past, current or prospective service in the US uniformed service; pre-disposing genetic characteristics or any other characteristic protected under applicable federal, state or local law.
RSM does not intend to hire entry level candidates who will require sponsorship now OR in the future (i.e. F-1 visa holders). However, those candidates who may be recent U.S. college / university graduates possessing 1-2 years of progressive and relevant work experience, excluding internships, in the U.S. or his/her home country would be eligible for hire as an experienced candidate and thus eligible for sponsorship.
Compensation Range: $80,600 - $175,400