Audit Product Owner - Remote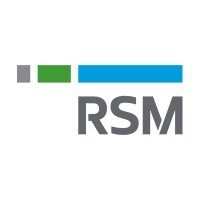 RSM US
Product
Remote
Posted on Saturday, October 28, 2023
We are the leading provider of professional services to the middle market globally, our purpose is to instill confidence in a world of change, empowering our clients and people to realize their full potential. Our exceptional people are the key to our unrivaled, inclusive culture and talent experience and our ability to be compelling to our clients. You'll find an environment that inspires and empowers you to thrive both personally and professionally. There's no one like you and that's why there's nowhere like RSM.
The Audit Product Owner executes the audit technology strategy by translating it into product vision and roadmap for all aspects of technology interactions in the Audit Line of Business.
The Product Owner is responsible for product strategy, converting strategy to product roadmaps, backlog management, prioritization, solutioning and acceptance of features. They will work directly with scrum teams to execute on the roadmap and provide ongoing support/clarifications to the team during the sprint cycle. They will manage communications with key stakeholders outside of the development team to ensure alignment on progress and priorities.
The Product Owner will act as a liaison between the business stakeholders and the technology teams by translating business goals into technology outcomes. They will provide coaching and mentoring to their teams and be available to answer questions as they come up to ensure sprint schedules are achieved.
Works collaboratively with other members of the organization including other Member Firms and RDC to facilitate, explore, and decide upon solution alternatives to business problems and examines the cost/benefit analyses of design alternatives while considering the ATO roadmap
75% Scrum Product Ownership

25% Future vision
Research and analyze market, the users, and the roadmap for the product. Define product vision, roadmap and identify growth opportunities.
Work with business leadership to develop and implement an execution model across the product team and ensure appropriate metrics are in place for monitoring and reporting on execution performance and quality. Work with business leaders and product team to identify, design and develop solutions with the scrum team that will address performance deficiencies, quality and/or delivery issues, challenges to scale, and identify enhancements

Provide backlog management, iteration planning, and elaboration of the user stories. Plan and prioritize product roadmap and feature backlog for the product. Assess value and stories to ensure work focuses on those with maximum business value that are aligned with Audit strategy.
Manages risks, issues and dependencies while setting priorities and delivery expectations across the product team to maintain alignment to release schedule and product roadmap.

Participates in team planning and status meetings to identify and prioritize issues and serves as an escalation point across the product team. Provide an active role in mitigating impediments impacting successful team completion of Release/Sprint Goals.
Identify areas to streamline across the team (e.g. processes, tools) to ensure optimized and timely engagement delivery.
Participate in discussions on future vision, ideation, prototyping
Become a "fact" of the transformation by presenting on vision, progress to gain traction, acceptance of the product and generate excitement among stakeholders.
EDUCATION/CERTIFICATIONS
BS/BA Degree in Accounting, Technology or equivalent degree
Active or inactive CPA preferred
TECHNICAL/SOFT SKILLS
Prior experience in product development, technology projects required.
Ability to convert business requirements into technology roadmap required.
Knowledge of Audit business and ability to understand Audit processes required.
Knowledge of Agile scrum delivery required.
Prior experience in scrum delivery preferred.
Strong oral and written communication skills with culturally diverse, cross functional audiences across all levels of the Organization required.
EXPERIENCE
Minimum of 5+ years relevant work experience required
Prior experience in audit or product development with a mid to large professional services firm preferred
LEADERSHIP SKILLS
Strong relationship building skills. Skilled at building relationship
Drive positive change across all areas
Embody the characteristics of a first-choice advisor: Caring, Curious, Collaborative, Courageous, Critical Thinkers ·
Strong ability to be decisive, to make solid, reasonable, and defendable decisions based on data and experiences ·
Strong interpersonal skills plus a proactive approach to finding solutions to issues and managing priorities
At RSM, we offer a competitive benefits and compensation package for all our people. We support and inspire you to prioritize your wellbeing by delivering personalized, holistic programming for your physical, emotional, financial and community wellbeing. RSM has a generous time off policy with at least 14 paid holidays, wellbeing days and associate and above access to self-managed time off. We offer flexibility in your schedule, empowering you to balance life's demands, while also maintaining your ability to serve clients. Learn more about our total rewards at https://rsmus.com/careers/working-at-rsm/benefits.
RSM is proud to be an Affirmative Action and Equal Employment Opportunity employer. We are proud to provide our employees with tools to assist them in being successful in achieving both personal and professional goals. We welcome and support all our employees to thrive in an environment free of discrimination and harassment. As an Affirmative Action and Equal Opportunity Employer all applicants will receive consideration for employment as RSM does not tolerate discrimination and/or harassment based on race; color; creed; sincerely held religious beliefs, practices or observances; sex (including pregnancy or disabilities related to nursing); gender (including gender identity and/or gender expression); sexual orientation; HIV Status; national origin; ancestry; familial or marital status; age; physical or mental disability; citizenship; political affiliation; medical condition (including family and medical leave); domestic violence victim status; past, current or prospective service in the US uniformed service; pre-disposing genetic characteristics or any other characteristic protected under applicable federal, state or local law.
RSM does not intend to hire entry level candidates who will require sponsorship now OR in the future (i.e. F-1 visa holders). However, those candidates who may be recent U.S. college / university graduates possessing 1-2 years of progressive and relevant work experience, excluding internships, in the U.S. or his/her home country would be eligible for hire as an experienced candidate and thus eligible for sponsorship.
Compensation Range: $102,200 - $189,200