Manager or Supervisor, SR&ED (General Engineering & Technology) - Northern Ontario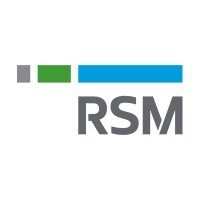 RSM US
IT, People & HR, Operations
Remote
Posted on Thursday, October 26, 2023
We are the leading provider of professional services to the middle market globally, our purpose is to instill confidence in a world of change, empowering our clients and people to realize their full potential. Our exceptional people are the key to our unrivaled, inclusive culture and talent experience and our ability to be compelling to our clients. You'll find an environment that inspires and empowers you to thrive both personally and professionally. There's no one like you and that's why there's nowhere like RSM.
Step into a role where your talent and motivation are not only recognized but are also essential. We invite skilled Engineers, Technologists, Scientists, and technically adept professionals to join our exceptional Scientific Research and Experimental Development (SR&ED) team. As a SR&ED consultant, you will play an integral role towards advancing our clients' innovative research initiatives. You will assist a variety of clients with their SR&ED claims and become a trusted advisor through providing insightful best practices and immersing yourself in the diverse industries of our client base.
At RSM, we combine the resources of a large professional services firm with the personalized, tailored approach and team centric structure of a boutique SR&ED practice to deliver premium quality work while ensuring an outstanding client experience. We have cultivated an inclusive environment of teamwork, accountability, ongoing education, and flexibility where team members can work in-office, hybrid, or fully remote.
Responsibilities:
Client Engagement: Connect with clients to uncover SR&ED opportunities, offering tailored and industry leading guidance and support throughout the claim lifecycle, ensuring optimal outcomes. Professionally manage the preparation process to impress the client with your expertise and become a key resource in supporting their overall business objectives.
Exceptional Deliverables: Prepare SR&ED submissions with a unerring commitment to the SR&ED criteria, impressing our clients with your insight and ability to distill their complex and challenging projects into succinct and clear descriptions of technological advancements. Identify and deliver on opportunities to ensure all eligible aspects of the work is strongly captured and supported.
Financial Collaboration: Partner with our adept financial team to identify eligible costs, formulate strategic plans, and guarantee a seamless claims process. Enhance the SR&ED claim journey for clients, implementing streamlined approaches that ensure efficiency as client satisfaction is paramount.
Claim Defense: Be the advocate for your assigned clients in interactions with Canada Revenue Agency (CRA) and provincial bodies to work in our client's best interest, leading them through the FTCAS or Review/Audit process, gather and submit requested information and documents, and attending CRA or provincial meetings.
Strategic Insight: Offer specialized guidance and training to your clients on SR&ED Eligibility, opportunities to expand SR&ED, and strengthening their SR&ED programs. Stay abreast of changes to SR&ED federal and provincial programs and other relevant tax incentives. Comfortable with research as required, reviewing the Income Tax Act, CRA policies, and relevant case law.
Business Insights: Cultivate a comprehensive understanding of clients' operational landscapes, leading multiple engagements to success with informed strategies. Stay up to date with relevant internal and external professional and industry development and pursue ongoing education opportunities.
SR&ED Experience: Candidates having 2-5 years previous SR&ED experience would be at an advantage, although we also value potential and a learning mindset. Experience in Industrials, Electronics, Civil Engineering, or Mining is preferred.
Academic Background: Bachelor's degree in Engineering, Applied Science, Technology, or Diploma in related technologies from an accredited institution.
Professional Background: Over 5 years' experience in your field of expertise with demonstrated strengths in performance and achievements. Hands on experience in Industrials, Electronics, Civil Engineering, or Mining are preferred fields.
Communication Skills: Exceptional verbal and written communication abilities, with the aptitude to convey complex concepts clearly and effectively.
Client Service Excellence: Exhibit exemplary client service, marked by effective communication, empathy, and solution-oriented approaches.
Collaborative Spirit: Ability to flourish in both autonomous and team-based environments, contributing to collective goals and milestones.
Quality Commitment: Be self-motivated, with an unwavering commitment to delivering quality work that echoes professionalism and excellence.
Adaptability to Dynamic Environment: Possess the capabilities to excel and adapt within a dynamic, fast-paced workplace while navigating complex tasks to deliver highest quality work to clients.
Time Management Expertise: To effectively provide an outstanding client experience, it is essential to have the ability to juggle multiple client assignments, prioritize tasks, and work autonomously to meet deadlines.
Interpersonal Skills: This role requires effective verbal and written communications and the ability to work professionally with other individuals and groups, ranging from RSM colleagues, to client stakeholders, to accounting partners, and to leadership.
Language: Bilingualism (English/French) would be an asset.
Location: Role is National, although preferences will be given to candidates located in Northern Ontario with the ability to travel to clients once per year.
At RSM, we offer a competitive benefits and compensation package for all our people. We support and inspire you to prioritize your wellbeing by delivering personalized, holistic programming for your physical, emotional, financial and community wellbeing. Learn more about our total rewards at https://rsmcanada.com/careers/life-at-rsm/rewards-and-benefits.html