Troubled Company Accountant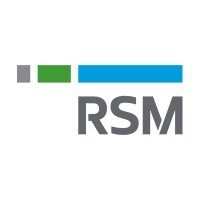 RSM US
Accounting & Finance
Remote
Posted on Wednesday, October 25, 2023
We are the leading provider of professional services to the middle market globally, our purpose is to instill confidence in a world of change, empowering our clients and people to realize their full potential. Our exceptional people are the key to our unrivaled, inclusive culture and talent experience and our ability to be compelling to our clients. You'll find an environment that inspires and empowers you to thrive both personally and professionally. There's no one like you and that's why there's nowhere like RSM.
Troubled Company and Receivership Services - Accountant
Risk & Regulatory Consulting, LLC
Work from home-any US location
Position Overview
The Troubled Company and Receivership Services Accountant is responsible for supporting Risk & Regulatory Consulting in the overall growth and management of this functional area. The Accounting Consultant will be responsible for assisting the Troubled Company Practice with accounting services necessary to administer the receivership in accordance with the guidance in the NAIC Receiver's Handbook for Insurance Company Insolvencies and the statutes of the states in which the insurer operated or operates.
Specific Duties and Responsibilities
Plan and lead Troubled Company and Receivership projects, on behalf of Risk & Regulatory Consulting clients in accordance with NAIC guidelines and applicable receivership statutes
Personally generate billable revenue in a manner that maximizes the assets of the receivership
Identify, locate inventory and secure all liquidate assets of the receivership, including bank accounts, investments, mortgages and other assets
Lead and support project teams to deliver accounting solutions in client-driven and focused manner in response engagements of supervision, rehabilitation or liquidation
Lead project teams to meet regulatory deadlines
Identify and document all loans to principal parties, policy loans, real estate and mortgage loans and other loans
Review the company's controls and procedures for processing and paying claims, reserve methodology, collection of reinsurance, agents' balances and other receivables
Identify vendors for goods and services and manage the use of their goods or services
Identify and monitor staffing needs to perform the receivership tasks
Review and monitor the use of contracts such as leases, service agreements or other agreements
Make a determination of any missing assets, preferential transfers, illegal transfers or fraud
Identify recoverable assets any make any necessary billings in order to collect the assets, such as agents' balances
Prepare Early Access analysis for Guaranty Funds, if applicable
Monitor the assets such as furniture and equipment for use and disposal
Prepare, complete and communicate a detailed project plan for accounting activities necessary from inception to discharge of the receivership
Prepare recommendations for reinsurance programs to maximize recoverables or eliminate premium payments that would have low or no cost benefit advantages
Prepare cash flow projections on a periodic basis and share information with the Receiver or Special Deputy Receiver to ensure there are enough liquid assets for the anticipated expenses of the receivership
At the time of receivership cancel unprocessed checks or drafts
Continue to prepare financial statements, tax filings and other reporting required by the statutes
Pay expenditures based on the priority statutes of the domestic state.
Provide recommendations to clients on significant accounting functions
Prepare periodic reporting required by the client
Practice best practices for Cybersecurity
Conduct client status meetings, review deliverables, receive client sign-off, escalate issues and communicate client opportunities
Maintain an active network in the business community, attending events that can generate leads or opportunities or at a minimum provide valuable insight to the local market.
Assist with payroll processing for employees of the Company in receivership.
Responsible for managing consultants with regard to career development, mentoring, issue resolution and performance management.
Requirements
Bachelor's Degree in Accounting or Finance; MBA, JD and/or professional certification/s preferred
Minimum of 5+ year's professional experience in an accounting role at an insurance company.Experience with receiverships is preferred.
Knowledge of insurance regulation
Knowledge of insurance company statutes
Demonstrated problem solving skills
Ability to interact with all levels including executives and senior managers
Strong interpersonal, presentation, analytical and statistical sampling skills
Demonstrated history of project management experience
Excellent organizational skills and the ability to prioritize multiple tasks, projects and assignments
Exceptional written and verbal communication skills are required
Dynamic/flexible demeanor with exceptional client service skills
Forward-thinking leader with a collaborative focus who can consult effectively with key constituents and become recognized as a valued resource
PC skills, including experience in using software for producing presentations, spreadsheets, and project planning
Must be self-motivated and possess a sense of urgency
Skilled in team building and team development
Flexibility to travel
Ability to demonstrate ethical and professional standards as outlined by the Firm
Preferred Qualifications
CPA and/or receivership designations are a plus
Professional experience in insurance company rehabilitations and receiverships, public accounting (preferably Big 4) and Insurance consulting
**When applying please add your resume as an attachment!**
Please do not auto generate resume from LinkedIn
Risk & Regulatory Consulting, LLC (RRC) was formerly a business segment of RSM US LLP (formerly McGladrey) until 2012 when the separate legal entity was formed. RRC is a strategic business partner with RSM providing actuarial and insurance industry consulting services to RSM clients.
Risk & Regulatory Consulting, LLC (RRC) is a national, leading professional services firm dedicated to providing exceptional regulatory services to clients. With over 100 experienced insurance professionals located in 22 states, we believe RRC is uniquely positioned to serve state insurance departments. We offer services in the following regulatory areas: financial examinations, market conduct examinations, insolvency and receiverships, actuarial services and valuations, investment analysis, reinsurance expertise, market analysis and compliance, and special projects. We are a results oriented firm committed to success that builds long term relationships with our clients.
RRC is managed by nine partners and our practice includes full time professionals dedicated to our regulatory clients. We are focused on listening to your needs and designing customized examination, consulting, and training solutions that address your needs. We bring multiple service lines together to provide superior and seamless service to our clients. We are committed to training our customers and our team. We have developed various comprehensive in house training programs that have been tailored to meet the needs of our regulatory clients. We offer competitive pricing, outstanding experience, credentials and references. RRC is an active participant in the NAIC, SOFE, and IRES.
At RSM, we offer a competitive benefits and compensation package for all our people. We support and inspire you to prioritize your wellbeing by delivering personalized, holistic programming for your physical, emotional, financial and community wellbeing. RSM has a generous time off policy with at least 14 paid holidays, wellbeing days and associate and above access to self-managed time off. We offer flexibility in your schedule, empowering you to balance life's demands, while also maintaining your ability to serve clients. Learn more about our total rewards at https://rsmus.com/careers/working-at-rsm/benefits.
RSM is proud to be an Affirmative Action and Equal Employment Opportunity employer. We are proud to provide our employees with tools to assist them in being successful in achieving both personal and professional goals. We welcome and support all our employees to thrive in an environment free of discrimination and harassment. As an Affirmative Action and Equal Opportunity Employer all applicants will receive consideration for employment as RSM does not tolerate discrimination and/or harassment based on race; color; creed; sincerely held religious beliefs, practices or observances; sex (including pregnancy or disabilities related to nursing); gender (including gender identity and/or gender expression); sexual orientation; HIV Status; national origin; ancestry; familial or marital status; age; physical or mental disability; citizenship; political affiliation; medical condition (including family and medical leave); domestic violence victim status; past, current or prospective service in the US uniformed service; pre-disposing genetic characteristics or any other characteristic protected under applicable federal, state or local law.
RSM does not intend to hire entry level candidates who will require sponsorship now OR in the future (i.e. F-1 visa holders). However, those candidates who may be recent U.S. college / university graduates possessing 1-2 years of progressive and relevant work experience, excluding internships, in the U.S. or his/her home country would be eligible for hire as an experienced candidate and thus eligible for sponsorship.
Starting at: $1.00