Assurance Technology Business Analyst - Remote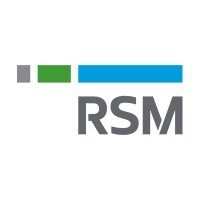 RSM US
IT
Remote
Posted on Tuesday, October 24, 2023
We are the leading provider of professional services to the middle market globally, our purpose is to instill confidence in a world of change, empowering our clients and people to realize their full potential. Our exceptional people are the key to our unrivaled, inclusive culture and talent experience and our ability to be compelling to our clients. You'll find an environment that inspires and empowers you to thrive both personally and professionally. There's no one like you and that's why there's nowhere like RSM.
The Assurance Business Analyst will collaborate with the Sr. Technical Product Owner, the Business Analyst team, subject matter experts, and appropriate stakeholders to support the product vision. They will be responsibility for reviewing scope, refining business requirements, and supporting the delivery team throughout the scheduled releases. They will serve as a key point of contact for both business and technology teams.
The percent of time allocation for management, business analysis, testing and support varies by person and depends upon specific project assignments and individual experience. This variation in primary responsibilities will be reflected in each individual's performance goals.
Functional Business Analysis – includes the following:
Research,

document,

and

socialize functional requirements for

enhancements

to t

ools/processes

Create detailed requirements for approved projects
Establish and manage relationships with Audit line of business and technology subject matter experts
Review and address requirement issues before starting delivery processes

Support the change control process for

changes

in

scope

and

requirements

Monitor and evaluate product progress at each stage of the delivery process
Quality Assurance (QA) and User Acceptance Testing (UAT) – includes the following:
Participate in test case design to ensure quality QA/UAT results
Resolve issues found in the development, QA, and UAT delivery cycles
Provide support to the audit methodology group regarding QA/UAT inquiries

Collaborate with BA Team to support the development of a center of excellence for UAT
Product Owner Support – includes the following:
Support product vision including upgrades, enhancements, and project alignment/sequencing

Act as primary liaison between business and technology teams to provide transparency to process

Assist with vendor relationship management for enhancements, support tickets, open projects/SOW

Review release backlog to ensure priorities are accurate and up to date
Participate in Scrum meetings
Leadership Activities and other duties – includes the following:
Build

and

leverage internal

and

external networks

Contribute

to

the

development

and

improvement

of

team

processes
Keeps abreast of latest developments as they affect accounting and auditing standards and the Firm's policies

Ensure professional development through ongoing education
End User Support – includes the following:
Support BA team with critical issues

and

follow

up

with

engagement teams

and

other escalations

as

necessary
EDUCATION/CERTIFICATIONS
BS/BA Degree in Accounting or equivalent degree

Active or inactive CPA preferred
TECHNICAL/SOFT SKILLS
Required qualifications
Understanding of audit services with knowledge of GAAP/IFRS, GAAS/ISA, PCAOB and FASB regulations
Experience with CaseWare or similar Audit Software package
Strong oral and written communication skills with culturally diverse, cross functional audiences across all levels of the organization
Great attention to detail and quality
Genuine interest and strong aptitude for use of technology
Strong technical expertise in MS Office suite
Ability to leverage resources across multiple products/projects
EXPERIENCE
Minimum

of

5+

years

relevant

work

experience

Prior audit experience with a mid to large public accounting or audit services firm
LEADERSHIP SKILLS
Skilled at building relationships and dialogues with individual contributors, peer management staff, and senior leadership across functional disciplines
Lead by example with a positive, upbeat, can-do attitude. Drive positive change in how cross functional teams work together
Exhibit the qualities of Respect, Integrity, Innovation, Teamwork, Excellence, Stewardship
Embody the characteristics of a first-choice advisor: Caring, Curious, Collaborative, Courageous, Critical Thinkers
Strong ability to be decisive, to make solid, reasonable, and defendable decisions based on data and experiences

Strong

interpersonal

skills

plus

a

proactive

approach

to finding

solutions

to issues

and

managing

priorities

Self-motivated

to follow

up

on

job

assignments
PREFERRED QUALIFICATIONS
Understand and experience utilizing RSM's Audit Methodology
Understanding of the Software Development Life Cycle
Understanding of both Waterfall and Agile Methodologies
Experience with Azure DevOps
PREFERRED CHARCTERISTICS
Alignment to Minneapolis or San Jose offices would facilitate training and team integration
At RSM, we offer a competitive benefits and compensation package for all our people. We support and inspire you to prioritize your wellbeing by delivering personalized, holistic programming for your physical, emotional, financial and community wellbeing. RSM has a generous time off policy with at least 14 paid holidays, wellbeing days and associate and above access to self-managed time off. We offer flexibility in your schedule, empowering you to balance life's demands, while also maintaining your ability to serve clients. Learn more about our total rewards at https://rsmus.com/careers/working-at-rsm/benefits.
RSM is proud to be an Affirmative Action and Equal Employment Opportunity employer. We are proud to provide our employees with tools to assist them in being successful in achieving both personal and professional goals. We welcome and support all our employees to thrive in an environment free of discrimination and harassment. As an Affirmative Action and Equal Opportunity Employer all applicants will receive consideration for employment as RSM does not tolerate discrimination and/or harassment based on race; color; creed; sincerely held religious beliefs, practices or observances; sex (including pregnancy or disabilities related to nursing); gender (including gender identity and/or gender expression); sexual orientation; HIV Status; national origin; ancestry; familial or marital status; age; physical or mental disability; citizenship; political affiliation; medical condition (including family and medical leave); domestic violence victim status; past, current or prospective service in the US uniformed service; pre-disposing genetic characteristics or any other characteristic protected under applicable federal, state or local law.
RSM does not intend to hire entry level candidates who will require sponsorship now OR in the future (i.e. F-1 visa holders). However, those candidates who may be recent U.S. college / university graduates possessing 1-2 years of progressive and relevant work experience, excluding internships, in the U.S. or his/her home country would be eligible for hire as an experienced candidate and thus eligible for sponsorship.
Compensation Range: $66,200 - $118,500