HRIS Workday - Talent Technology Team Lead (Remote Eligible)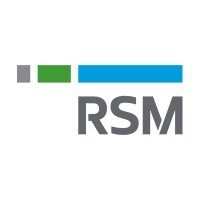 RSM US
IT, People & HR
Remote
Posted on Wednesday, October 18, 2023
We are the leading provider of professional services to the middle market globally, our purpose is to instill confidence in a world of change, empowering our clients and people to realize their full potential. Our exceptional people are the key to our unrivaled, inclusive culture and talent experience and our ability to be compelling to our clients. You'll find an environment that inspires and empowers you to thrive both personally and professionally. There's no one like you and that's why there's nowhere like RSM.
The Workday Systems Lead plays an integral role connecting HR COEs with our HR Talent Technology (Workday) team. This role is a Workday Functional expert and solution architect. This role is a relationship-builder who is deeply invested in the strategy and goals of their COE's in their portfolio. A vital link between these two parties, this role leads prioritization, requirements-gathering, configuration, change management, and the achievement of strategic HR objectives through technology and data. This role will be a player / coach. The person in this role will coordinate cross-functional teams across both short- and long-term projects to optimize Workday configuration, 3rd party tools and empower HR with the tools and resources to both perform and transform. As a consultant, the Workday Systems Lead will review configuration and business processes to identify gaps and recommend solutions. They will recommend solutions that align with enterprise architecture and that evolve appropriately. This role uses business acuity, user experience data, customer feedback, and technical expertise to drive the optimized performance of Workday for a portfolio of HR teams.
Essential Duties
• Initiate and lead conversations with teams, clients and stakeholders to build trust.

Navigate the complexities of cross-border teams / and or diverse teams and engagement
• Be a strategic design thinker using design thinking principals.

Help take RSM to the next level in technology by representing RSM by being a Workday's Design Partner influencing and testing Workday design to early adopters.
• Contributes technical knowledge of Workday and specifically areas of COE partnerships. Anticipate Stakeholder needs and develop solutions before stakeholder even realizes they are required.
• Nurture relationships with key HR partners to understand strategic roadmaps as well as emergent needs; management of both expectations and work to deliver solutions on time and within resource constraints.
• Successful prioritization of large-scale COE-Workday projects, both within the COE and across COEs, aligned to overall HR strategy. Effective prioritization of work on ad hoc requests, logged defects, needed reports, and security/access tickets.
• Provides clear and detailed documentation of functional requirements, creation of project plans, management of testing plans, organizational change and socialization initiatives
• Providing an accountable and flexible project management approach that ensures the key issues of cost, time, scope and above all, client satisfaction, can be realized.
• Familiarizes themselves with upcoming Workday release functionality and explores ways to utilize new features that will add efficiencies to the COEs they support.
EDUCATION/CERTIFICATIONS
(MUST NOTE REQUIRED OR PREFERRED)
• Bachelor's Degree
TECHNICAL/SOFT SKILLS
(MUST NOTE REQUIRED OR PREFERRED)
• Demonstrates intimate abilities and/or a proven record of success in Workday and PeopleSoft
• Ability to translate functional requirements to technical language and vice versa. Experience facilitating discussions to bring technical and functional groups to consensus and common understanding.
• Ability to think globally about a process impact, but also be able to manage relevant detail
• A need to get things done, a proven drive, ownership, and accountability; organization and project management skills
• Strong "storytelling" skills with ability to demonstrate, influence and negotiate
• Resourcefulness and a knack for navigating challenges independently; the ability to handle conflict and difficult partners, strong prioritization skills, and excellent customer-service orientation
EXPERIENCE
(MUST NOTE REQUIRED OR PREFERRED)
• Extensive experience in one or more HR subject areas (e.g. Talent Acquisition, Talent Management, Compensation, Time and Attendance, Core HR, etc.) to provide expertise and context on functional standard methodologies
• Proven experience in Workday system configuration, at least at a Functional Admin level, in order to advise partners on Workday capabilities, limitations, and delivered functionality
• Experience solving configuration and integration issues through root-cause analysis, deep understanding of cross-stream and down-stream impacts, and independent testing
LEADERSHIP SKILLS
(MUST NOTE REQUIRED OR PREFERRED)
• Contributes to an environment where people and technology thrive together to accomplish more than they could apart. Encourages everyone to have a voice and invites all opinions.
• Partner alignment - Acts as a liaison to facilitate an understanding and partnership between business clients
At RSM, we offer a competitive benefits and compensation package for all our people. We support and inspire you to prioritize your wellbeing by delivering personalized, holistic programming for your physical, emotional, financial and community wellbeing. RSM has a generous time off policy with at least 14 paid holidays, wellbeing days and associate and above access to self-managed time off. We offer flexibility in your schedule, empowering you to balance life's demands, while also maintaining your ability to serve clients. Learn more about our total rewards at https://rsmus.com/careers/working-at-rsm/benefits.
RSM is proud to be an Affirmative Action and Equal Employment Opportunity employer. We are proud to provide our employees with tools to assist them in being successful in achieving both personal and professional goals. We welcome and support all our employees to thrive in an environment free of discrimination and harassment. As an Affirmative Action and Equal Opportunity Employer all applicants will receive consideration for employment as RSM does not tolerate discrimination and/or harassment based on race; color; creed; sincerely held religious beliefs, practices or observances; sex (including pregnancy or disabilities related to nursing); gender (including gender identity and/or gender expression); sexual orientation; HIV Status; national origin; ancestry; familial or marital status; age; physical or mental disability; citizenship; political affiliation; medical condition (including family and medical leave); domestic violence victim status; past, current or prospective service in the US uniformed service; pre-disposing genetic characteristics or any other characteristic protected under applicable federal, state or local law.
RSM does not intend to hire entry level candidates who will require sponsorship now OR in the future (i.e. F-1 visa holders). However, those candidates who may be recent U.S. college / university graduates possessing 1-2 years of progressive and relevant work experience, excluding internships, in the U.S. or his/her home country would be eligible for hire as an experienced candidate and thus eligible for sponsorship.
Compensation Range: $110,300 - $204,200