SEC Services Managing Director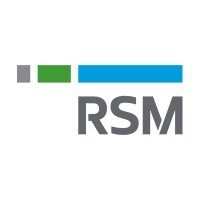 RSM US
Operations
Remote
Posted on Friday, September 22, 2023
We are the leading provider of professional services to the middle market globally, our purpose is to instill confidence in a world of change, empowering our clients and people to realize their full potential. Our exceptional people are the key to our unrivaled, inclusive culture and talent experience and our ability to be compelling to our clients. You'll find an environment that inspires and empowers you to thrive both personally and professionally. There's no one like you and that's why there's nowhere like RSM.
The SEC Services Managing Director is a critical, impactful member of the SEC Services group within our National Professional Standards Group (NPSG). The SEC Services group is responsible for SEC regulatory matters within the audit line of business as they relate to firm policies and procedures, tools, manuals, training, and risk management.
The SEC Services group also oversees client acceptance and continuance of SEC assurance engagements and actively collaborates with:
The National Office of Risk Management (NORM) in all SEC/PCAOB-related audit quality initiatives and (b) the Audit and Standards Methodology Group (ASMG) in all PCAOB-related audit guidance.

Assists in the development and maintenance of firm positions and guidance in matters related to the SEC and other regulators / exchanges including association with registered and exempt client offerings

Consults with engagement teams, members of the Regional Professional Practice Office (RPPO), and Technical Industry Leaders, as requested (or required by firm policy), on SEC/PCAOB – related complex accounting, auditing, independence, and risk management matters.

Supports the Firm's internal and PCAOB inspection process including (i) engagement team preparation prior to and support during inspection (ii) remediation assistance as warranted (iii) participation in root cause sessions for negative and positive quality events

Partners with leaders on curriculum design and delivery of nationally delivered training related to SEC regulatory matters (internal and external) inclusive of exempt offerings

Develops and/or reviews all comment letters applicable to SEC/PCAOB regulations and policy changes

Assists and advises the firm's ASMG on PCAOB-related manuals, tools, practice aids

Develops SEC regulations and PCAOB standards – related content for internal and external publication

Involved in professional organizations and subcommittees thereof at a national level as firm representative

Supports process for (and firm controls over) SEC/PCAOB client acceptance and continuance decisions

Serves as a resource as for various other SEC/PCAOB-related initiatives (e.g. centers of excellence, monitoring activities, regulatory compliance) as determined in collaboration with NPSG and NORM

Other duties as assigned
Bachelor's Degree (REQUIRED)

CPA license in principal place of business REQUIRED

Experience with audit tools such as CaseWare and IDEA
Working knowledge of and compliance with GAAP/GAAS/PCAOB standards and SEC regulations REQUIRED
EXPERIENCE & LEADERSHIP SKILLS:
8-10+ years experience in a National CPA Firm involved in the Assurance practice

Must exhibit an exceptional client service attitude, possess outstanding people skills and take a proactive approach in working with employees

Excellent verbal and written communication skills

Ability to communicate motivationally and deliver tough messages

Demonstrated coordination, organizational planning and analytical skills

Takes ownership of results

Ability to prioritize and manage multiple projects/assignments simultaneously

Ability to effectively and substantively interact with regulators

Viewed as expert in the firm and sought out by others regionally and nationally with respect to deep functional and technical expertise

Displays executive presence in interactions with others (e.g. calming influence, confidence)

Demonstrates critical thinking and applies appropriate professional integrity, objectivity and skepticism
At RSM, we offer a competitive benefits and compensation package for all our people. We support and inspire you to prioritize your wellbeing by delivering personalized, holistic programming for your physical, emotional, financial and community wellbeing. RSM has a generous time off policy with at least 14 paid holidays, wellbeing days and associate and above access to self-managed time off. We offer flexibility in your schedule, empowering you to balance life's demands, while also maintaining your ability to serve clients. Learn more about our total rewards at https://rsmus.com/careers/working-at-rsm/benefits.
RSM is proud to be an Affirmative Action and Equal Employment Opportunity employer. We are proud to provide our employees with tools to assist them in being successful in achieving both personal and professional goals. We welcome and support all our employees to thrive in an environment free of discrimination and harassment. As an Affirmative Action and Equal Opportunity Employer all applicants will receive consideration for employment as RSM does not tolerate discrimination and/or harassment based on race; color; creed; sincerely held religious beliefs, practices or observances; sex (including pregnancy or disabilities related to nursing); gender (including gender identity and/or gender expression); sexual orientation; HIV Status; national origin; ancestry; familial or marital status; age; physical or mental disability; citizenship; political affiliation; medical condition (including family and medical leave); domestic violence victim status; past, current or prospective service in the US uniformed service; pre-disposing genetic characteristics or any other characteristic protected under applicable federal, state or local law.
RSM does not intend to hire entry level candidates who will require sponsorship now OR in the future (i.e. F-1 visa holders). However, those candidates who may be recent U.S. college / university graduates possessing 1-2 years of progressive and relevant work experience, excluding internships, in the U.S. or his/her home country would be eligible for hire as an experienced candidate and thus eligible for sponsorship.
Compensation Range: $143,100 - $339,300