Workday Systems Lead - Recruiting, Planning & Onboarding (Remote Eligible)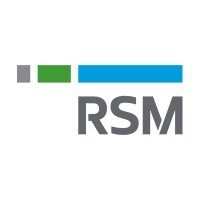 RSM US
People & HR
Remote
Posted on Friday, September 22, 2023
We are the leading provider of professional services to the middle market globally, our purpose is to instill confidence in a world of change, empowering our clients and people to realize their full potential. Our exceptional people are the key to our unrivaled, inclusive culture and talent experience and our ability to be compelling to our clients. You'll find an environment that inspires and empowers you to thrive both personally and professionally. There's no one like you and that's why there's nowhere like RSM.
Provide Workday subject matter functional expertise for day-to-day support and development including business process configuration, integrations, data transmission (EIB), testing and other troubleshooting support
Monitor and maintain production Workday and related systems' inbound and outbound integrations.
Provide Workday product expertise in the areas of Workday Core HCM, Time Tracking, Payroll, Benefits, Compensation and Talent Acquisition

Provide subject matter expertise on Workday best practices and partner with COE(s) to understand pain points, prioritize requirements and identify opportunities to improve processes and gain efficiency by leveraging Workday functionality

Creates and maintains clear, comprehensive, documented business requirements for requested changes, enhancements, or projects; accountable for articulating functional processes from beginning to end and providing thought leadership on functionality and design

Maintain awareness of Workday future releases / roadmap and the potential impact of those plans on current and future Workday functionality;

Ensure day-to-day systems support is balanced with strategic enhancements and projects
Responsible for the thorough testing and analysis of new Workday features and functionality and participates in release planning, accountable for regression testing, unit testing, User Acceptance testing and pre-launch testing / sign-off for new features or enhancements

Work closely with COE(s), third party vendors and Talent Technology Integration Team for integration creation, updates and testing and production supportOther duties as assigned
Bachelor's degree with an emphasis in HR, Business, Project Management, MIS or related field preferred OR a significant amount of directly related work experience beyond the minimum required for the position
Proven Workday functional expertise - an awareness of what Workday can and cannot do, familiarity with delivered functionality and reports, and experience performing straightforward administrative tasks in Workday (Undoing tasks, manually advancing tasks, waiving requirements).
Be resourceful and have a knack for navigating challenges independently; have strong prioritization skills and good judgment

Creates creative technology solutions to match COE needs with business process and requirements
Experience with Workday functional configuration in the HCM Suite of modules.(Talent and Performance, Absence and Time-Tracking, Recruiting, Core HCM, Payroll, Security etc.), supporting a mid-to-large-sized business 5 years of previous experience in HCM tool suite processes and project management including analysis and documentation

3-4 years of proven success driving business process implementation
Strong sense of personal accountability for high quality, value-driven work that supports business outcomes; uses design thinking principals.

Places the user in the center of decision making, and prioritizes speed, agility, and innovation in work.

Embrace continuous learning, curiosity, and ambiguity.

Share findings and new insights with peers through coaching and mentoring.
At RSM, we offer a competitive benefits and compensation package for all our people. We support and inspire you to prioritize your wellbeing by delivering personalized, holistic programming for your physical, emotional, financial and community wellbeing. RSM has a generous time off policy with at least 14 paid holidays, wellbeing days and associate and above access to self-managed time off. We offer flexibility in your schedule, empowering you to balance life's demands, while also maintaining your ability to serve clients. Learn more about our total rewards at https://rsmus.com/careers/working-at-rsm/benefits.
RSM is proud to be an Affirmative Action and Equal Employment Opportunity employer. We are proud to provide our employees with tools to assist them in being successful in achieving both personal and professional goals. We welcome and support all our employees to thrive in an environment free of discrimination and harassment. As an Affirmative Action and Equal Opportunity Employer all applicants will receive consideration for employment as RSM does not tolerate discrimination and/or harassment based on race; color; creed; sincerely held religious beliefs, practices or observances; sex (including pregnancy or disabilities related to nursing); gender (including gender identity and/or gender expression); sexual orientation; HIV Status; national origin; ancestry; familial or marital status; age; physical or mental disability; citizenship; political affiliation; medical condition (including family and medical leave); domestic violence victim status; past, current or prospective service in the US uniformed service; pre-disposing genetic characteristics or any other characteristic protected under applicable federal, state or local law.
RSM does not intend to hire entry level candidates who will require sponsorship now OR in the future (i.e. F-1 visa holders). However, those candidates who may be recent U.S. college / university graduates possessing 1-2 years of progressive and relevant work experience, excluding internships, in the U.S. or his/her home country would be eligible for hire as an experienced candidate and thus eligible for sponsorship.
Compensation Range: $87,800 - $162,200