Investment Specialist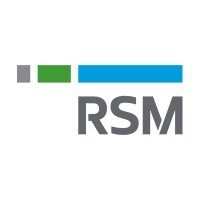 RSM US
Remote
Posted on Friday, September 22, 2023
We are the leading provider of professional services to the middle market globally, our purpose is to instill confidence in a world of change, empowering our clients and people to realize their full potential. Our exceptional people are the key to our unrivaled, inclusive culture and talent experience and our ability to be compelling to our clients. You'll find an environment that inspires and empowers you to thrive both personally and professionally. There's no one like you and that's why there's nowhere like RSM.
Investment Specialist
Risk & Regulatory Consulting, LLC
(Regulatory Insurance)
Work from home-most US locations
Position Overview

The Investment Services Specialist will be responsible for investment portfolio evaluation of large financial services entities, identifying specific investment risk related issues, and recommending solutions to address findings. This position has opportunity for advancement as well as personal and professional growth.

Specific Duties and Responsibilities
Review and provide analysis for companies' investment strategies, products, portfolios, investment plans, and agreements
Review entity's investment policies, guidelines, procedures and controls regarding investment accounts, performance of procedures to verify or establish existence, ownership, and valuation of investment accounts. Demonstrate the ability to compare and contrast findings with industry competitors.
Review and assess statutory investment filings, investment laws, and financial accounting treatment for various asset types.
Review valuation and assess impairment of investments including: structured products, mortgages, derivatives, and various other fixed income and alternative investments.
Review company's investment risk management and governance process.
Review and assess company's derivative activities and hedging program.
Execute testing of company's compliance with state laws, rules and regulations.
Review and evaluate investment related agreements, including investment management agreements.
Execute project plan procedures independently or working with a team.
Review company's monitoring and management of investment risks.
Participate in client status meetings, prepare and review deliverables, and assist in identifying issues to be communicated to the client.
Basic Qualifications
Bachelor's Degree in Accounting or Finance
Minimum of 5 years total professional experience
Knowledge of U.S. insurance regulations, in particular investment-related regulations
Knowledge of investment activities utilized by insurers (e.g., Securities Lending, hedging, ALM, funding agreements, investment contracts, etc.)
Capital Markets experience
Demonstrated problem solving skills
Strong computer skills, including proficient use of software for producing presentations (e.g., PowerPoint), spreadsheets (e.g., Excel)
Demonstrated history of project management experience
Strong written and verbal communication skills
Excellent organizational skills and the ability to prioritize multiple tasks, projects and assignments
Must be self-motivated and possess a sense of urgency
Flexibility to do some travel when required
Ability to demonstrate ethical and professional standards as outlined by the Firm
Preferred Qualifications
MBA and/or professional certification(s) preferred; including Chartered Financial Analyst (CFA), Experience in Insurance or Financial Services Industry, preferred
Experience with hedging/derivatives programs
Ability to interact with all levels including executives and senior managers
Strong interpersonal, presentation, analytical and statistical sampling skills
Dynamic/flexible demeanor with exceptional client service skills
Skilled in team building and team development
**When applying please add your resume as an attachment!**
Please do not auto generate resume from LinkedIn
Risk & Regulatory Consulting, LLC (RRC) was formerly a business segment of RSM US LLP (formerly McGladrey) until 2012 when the separate legal entity was formed. RRC is a strategic business partner with RSM providing actuarial and insurance industry consulting services to RSM clients.
Risk & Regulatory Consulting, LLC (RRC) is a national, leading professional services firm dedicated to providing exceptional regulatory services to clients. With over 100 experienced insurance professionals located in 22 states, we believe RRC is uniquely positioned to serve state insurance departments. We offer services in the following regulatory areas: financial examinations, market conduct examinations, insolvency and receiverships, actuarial services and valuations, investment analysis, reinsurance expertise, market analysis and compliance, and special projects. We are a results oriented firm committed to success that builds long term relationships with our clients.
RRC is managed by seven partners and our practice includes full time professionals dedicated to our regulatory clients. We are focused on listening to your needs and designing customized examination, consulting, and training solutions that address your needs. We bring multiple service lines together to provide superior and seamless service to our clients. We are committed to training our customers and our team. We have developed various comprehensive in house training programs that have been tailored to meet the needs of our regulatory clients. We offer competitive pricing, outstanding experience, credentials and references. RRC is an active participant in the NAIC, SOFE, and IRES.
At RSM, we offer a competitive benefits and compensation package for all our people. We support and inspire you to prioritize your wellbeing by delivering personalized, holistic programming for your physical, emotional, financial and community wellbeing. RSM has a generous time off policy with at least 14 paid holidays, wellbeing days and associate and above access to self-managed time off. We offer flexibility in your schedule, empowering you to balance life's demands, while also maintaining your ability to serve clients. Learn more about our total rewards at https://rsmus.com/careers/working-at-rsm/benefits.
RSM is proud to be an Affirmative Action and Equal Employment Opportunity employer. We are proud to provide our employees with tools to assist them in being successful in achieving both personal and professional goals. We welcome and support all our employees to thrive in an environment free of discrimination and harassment. As an Affirmative Action and Equal Opportunity Employer all applicants will receive consideration for employment as RSM does not tolerate discrimination and/or harassment based on race; color; creed; sincerely held religious beliefs, practices or observances; sex (including pregnancy or disabilities related to nursing); gender (including gender identity and/or gender expression); sexual orientation; HIV Status; national origin; ancestry; familial or marital status; age; physical or mental disability; citizenship; political affiliation; medical condition (including family and medical leave); domestic violence victim status; past, current or prospective service in the US uniformed service; pre-disposing genetic characteristics or any other characteristic protected under applicable federal, state or local law.
RSM does not intend to hire entry level candidates who will require sponsorship now OR in the future (i.e. F-1 visa holders). However, those candidates who may be recent U.S. college / university graduates possessing 1-2 years of progressive and relevant work experience, excluding internships, in the U.S. or his/her home country would be eligible for hire as an experienced candidate and thus eligible for sponsorship.
Starting at: $0 - $0