LOB Service Line Marketer - NATIONWIDE/REMOTE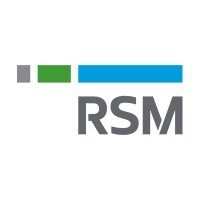 RSM US
Marketing & Communications
Remote
Posted on Friday, September 15, 2023
We are the leading provider of professional services to the middle market globally, our purpose is to instill confidence in a world of change, empowering our clients and people to realize their full potential. Our exceptional people are the key to our unrivaled, inclusive culture and talent experience and our ability to be compelling to our clients. You'll find an environment that inspires and empowers you to thrive both personally and professionally. There's no one like you and that's why there's nowhere like RSM.
Driven by a strong understanding of RSM's business, industry and LOB growth objectives the LOB Service Line Marketer co-develops the go-to market strategy for designated service line(s), in alignment with the LOB go-to-market strategy, and serves as an advisor to bring fresh, innovative ideas to expand

the

business.

The

marketer

collaborates with

service

line

leaders to

understand

business

strategies,

provide

new

ideas that

align

with

strategies, launch new offerings, and proactively advise and provide insight to the team on all marketing related topics.
Develops and implements the marketing strategy and plan through hyper collaboration and co-development with CMG colleagues across the LOB, industry and in centers of excellence to position the solutions through middle market issues and reflective of client needs.
Ensure plan is fully aligned with the LOB marketing strategy and is in alignment with and leverages firm wide thought leadership strategy (MMBI/TRE, etc.) and CMG strategies; and incorporates these strategies in marketing plan

execution

Collaborates with thought leadership team to develop content marketing plan in support of strategy—includes all types of content (video, webcast, articles, ebooks); ensures alignment with the LOB thought leadership plan.

Partners with digital marketing and audience acceleration team to co-develop digital marketing strategies for service line/capability; measures and understands results and adapts programs to increase effectiveness; ensures understanding of digital marketing metrics and analytics to achieve and continuously improve performance; focused on improving personal digital marketing and analytics literacy

Informs market development teams of relevant programming that drives growth and enables opportunities to develop relationships; ensures communication of programs aligned with CMG communications strategies, throughout the CMG and LOB organizations to relevant audiences; obtains feedback from local office teams on program packaging, delivery and relevance to audience and adapts programs to reflect input; share results of programming

Establishes performance goals and objectives for marketing plans and leverages data analytics to measure performance, communicate results and continually improve performance.

Understands and leverages data across CRM, web, and other platforms to measure and improve performance. Collaborates with CMG COEs to evolve understanding of marketing data analytics for performance

Develops campaigns that nurture and develop prospects

Collaborates with sales on campaign development to increase program effectiveness and drive growth including transition of leads to the demand generation and sales teams; establishes key metrics (KPIs), reports results, and works together to optimize program performance
Develops and delivers marketing projects that span services and offerings, including issue-based campaigns. Executes strategy, plan and delivery, and measure results against performance goals. Communicates impact and plan for continuous improvement.
Develops programming in response to changes in regulatory issues and collaborating with industry marketing as appropriate (i.e. Tax Reform, GDPR, Lease Accounting, Wayfair, Tariffs)

Drives relationship management and optimization with key associations and strategic vendors including ownership of national sponsorships where relevant. Partners with COEs as needed, to deliver high value events effectively and efficiently

Understands industry strategies and how they intersect with LOB; participate in national industry marketing meetings to foster collaboration

Is a strategic advisor to the leaders of assigned service line/capabilities and participates on the national service line leadership

team
Other
Contributes to the development of the LOB marketing plan and budget annually, representing assigned service lines and offerings. Ensures that budget is aligned with business priorities, and proactively manages and monitors effective use of budget. Provides quarterly and "as needed" updates to CMG leader and business stakeholders.

Partners with CMG COEs to execute plans, achieve business objectives and deliver shared results. Continually improve performance through collaboration and communication.

Builds and grows strong understanding of assigned service line(s) though continuous learning

plan.

TAX/AUDIT ONLY: Manages flow of content from the business (beyond what is planned in the content

plan)
EDUCATION/CERTIFICATIONS
Bachelor's degree

required
TECHNICAL/SOFT
SKILLS
Strong written and verbal communication

skills

Microsoft Word, Excel

PowerPoint

Excellent project management, critical thinking, and organizational skills

Ability to learn new subject areas

quickly
EXPERIENCE
5-7 years of leading marketing/growth experience in B2B

environment

Proven success managing marketing and relationship development

programs
LEADERSHIP
SKILLS
Thorough understanding of various marketing

channels

Strong sense of ownership and determination to get things

done

Highly collaborative and able to work within a team to achieve stated goals

Ability to lead crucial conversations and influence

decisions

Proven experience working in a complex, matrixed

environment
At RSM, we offer a competitive benefits and compensation package for all our people. We support and inspire you to prioritize your wellbeing by delivering personalized, holistic programming for your physical, emotional, financial and community wellbeing. RSM has a generous time off policy with at least 14 paid holidays, wellbeing days and associate and above access to self-managed time off. We offer flexibility in your schedule, empowering you to balance life's demands, while also maintaining your ability to serve clients. Learn more about our total rewards at https://rsmus.com/careers/working-at-rsm/benefits.
RSM is proud to be an Affirmative Action and Equal Employment Opportunity employer. We are proud to provide our employees with tools to assist them in being successful in achieving both personal and professional goals. We welcome and support all our employees to thrive in an environment free of discrimination and harassment. As an Affirmative Action and Equal Opportunity Employer all applicants will receive consideration for employment as RSM does not tolerate discrimination and/or harassment based on race; color; creed; sincerely held religious beliefs, practices or observances; sex (including pregnancy or disabilities related to nursing); gender (including gender identity and/or gender expression); sexual orientation; HIV Status; national origin; ancestry; familial or marital status; age; physical or mental disability; citizenship; political affiliation; medical condition (including family and medical leave); domestic violence victim status; past, current or prospective service in the US uniformed service; pre-disposing genetic characteristics or any other characteristic protected under applicable federal, state or local law.
RSM does not intend to hire entry level candidates who will require sponsorship now OR in the future (i.e. F-1 visa holders). However, those candidates who may be recent U.S. college / university graduates possessing 1-2 years of progressive and relevant work experience, excluding internships, in the U.S. or his/her home country would be eligible for hire as an experienced candidate and thus eligible for sponsorship.
Compensation Range: $87,800 - $162,200