TDM Director- Onboarding Experience (Remote Eligible)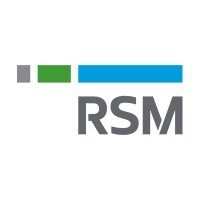 RSM US
Remote
Posted on Friday, September 8, 2023
We are the leading provider of professional services to the middle market globally, our purpose is to instill confidence in a world of change, empowering our clients and people to realize their full potential. Our exceptional people are the key to our unrivaled, inclusive culture and talent experience and our ability to be compelling to our clients. You'll find an environment that inspires and empowers you to thrive both personally and professionally. There's no one like you and that's why there's nowhere like RSM.
The TDM Director – Onboarding Experience role will be responsible for designing and overseeing the first-year experience for all hire types across the enterprise, with a focus on shortening the time to full productivity, increasing engagement and retention, and improving the first-year experience through best-in-class pre-boarding, onboarding, and integration experiences. This role will help shape and lead an internal onboarding function by collaborating cross-functionally across multiple internal teams.
Essential Duties:
Onboarding Function Leadership
Design onboarding team structure
Define the roles and responsibilities of all key players critical to the first-year experience
Build onboarding cross functional team and delegate task/process ownership appropriately while holding identified stakeholders accountable to deliver
Onboarding Design & Oversight
Lead cross-functional team in the design and execution of RSM's first year experience for all hire-types, including experienced hires, campus hires, and direct admit owners across all locations in the U.S., Canada, India and El Salvador.
Collaborate extensively with other internal functions (including IT, HR, TA, Talent Development & Mgmt., Enterprise Support Services (ESS), National Events & Meetings Office (NEMO), Communications, Resource Management, and Line of Business leadership) to deliver a best-in-class onboarding experience
Develop programming that brings the RSM Talent Experience to life with a focus on our culture, our values and our compelling, digital, and global strategy.
Develop and manage onboarding budget
Onboarding Delivery and Execution
Coordinate and re-design the execution of new hire orientation (by hire-type)
Operationalize new hire integration experiences (by hire-type)
Ensure smooth operations and best-in-class experience for new employees
Determine the need for (and implement) any necessary adjustments in real-time
Utilize people-related data, feedback and focus groups to assess effectiveness of onboarding programs and continually innovate each year
Other duties as assigned
EDUCATION/CERTIFICATIONS
Bachelor's degree, required
TECHNICAL/SOFT SKILLS
Required:
Intermediate Microsoft Office skills with strong proficiency in Excel
Proven track record in project/change management and technologies/tools
Preferred:
Advanced Microsoft Office skills
Experience using project management tools including Smartsheet, Microsoft Project or related technology
EXPERIENCE
Required:
Minimum of 7 years' experience in a talent role (examples include recruitment, human resources, employee relations and onboarding)
Extensive experience working cross-functionally in an enterprise
Proven experience designing and delivering an enterprise-wide program
Proven experience leading teams with preference of experiences for enterprise or cross functional groups
Preferred:
Working knowledge of the professional services industry
Experience in large-scale event, meeting or conference design and execution
LEADERSHIP SKILLS
Required:
Excellent written and verbal communication skills
Demonstrated ability to handle multiple assignments with effective resolution of conflicting priorities
Proven analytical, evaluative and problem-solving abilities
Extensive experience working in a team-oriented, collaborative environment
Ability to influence and resolve operational issues
Strong critical thinking and decision making skills often times in real-time, high-pressure situations
Agility and adaptability
At RSM, we offer a competitive benefits and compensation package for all our people. We support and inspire you to prioritize your wellbeing by delivering personalized, holistic programming for your physical, emotional, financial and community wellbeing. RSM has a generous time off policy with at least 14 paid holidays, wellbeing days and associate and above access to self-managed time off. We offer flexibility in your schedule, empowering you to balance life's demands, while also maintaining your ability to serve clients. Learn more about our total rewards at https://rsmus.com/careers/working-at-rsm/benefits.
RSM is proud to be an Affirmative Action and Equal Employment Opportunity employer. We are proud to provide our employees with tools to assist them in being successful in achieving both personal and professional goals. We welcome and support all our employees to thrive in an environment free of discrimination and harassment. As an Affirmative Action and Equal Opportunity Employer all applicants will receive consideration for employment as RSM does not tolerate discrimination and/or harassment based on race; color; creed; sincerely held religious beliefs, practices or observances; sex (including pregnancy or disabilities related to nursing); gender (including gender identity and/or gender expression); sexual orientation; HIV Status; national origin; ancestry; familial or marital status; age; physical or mental disability; citizenship; political affiliation; medical condition (including family and medical leave); domestic violence victim status; past, current or prospective service in the US uniformed service; pre-disposing genetic characteristics or any other characteristic protected under applicable federal, state or local law.
RSM does not intend to hire entry level candidates who will require sponsorship now OR in the future (i.e. F-1 visa holders). However, those candidates who may be recent U.S. college / university graduates possessing 1-2 years of progressive and relevant work experience, excluding internships, in the U.S. or his/her home country would be eligible for hire as an experienced candidate and thus eligible for sponsorship.
Compensation Range: $116,600 - $223,100