IT Product Manager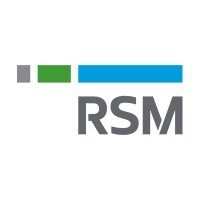 RSM US
IT, Product
Remote
Posted on Friday, September 8, 2023
We are the leading provider of professional services to the middle market globally, our purpose is to instill confidence in a world of change, empowering our clients and people to realize their full potential. Our exceptional people are the key to our unrivaled, inclusive culture and talent experience and our ability to be compelling to our clients. You'll find an environment that inspires and empowers you to thrive both personally and professionally. There's no one like you and that's why there's nowhere like RSM.
RSM is looking to add an IT Product Manager to our National IT organization. We are open to hiring them in any U.S. location.
The intent of the IT product manager role is to ensure the product strategic vision and goals are clearly articulated, understood, and agreed upon. This role is responsible for leading product delivery to ensure the highest priority, value driven work is delivered to support the goals throughout the product lifecycle.
Essential Duties
Communicates the strategic vision of the product to the delivery team. Develops a deep understanding of the value the products supporting the Line of Business.
Provides strategic direction and guidance for the ongoing development of the product.
Ensures MVP for all epics and features identified on the product roadmap are understood and converted to a prioritized backlog (in coordination with PO, SME and stakeholders) to the delivery teams.
Ensures traceability from requirements through release.
Ensures the business impact of technical enablers are understood and are factored into prioritized work backlogs as defined by the technology teams.
Ensures refinement of prioritized backlog of business requirements into sprint backlogs following SCRUM process.
Works with business leadership to define the strategic roadmap for the product ensuring that all epics and features necessary to meet the strategic goals are understood and successfully delivered.
Leads the Enterprise Analysis on new asks from business leading to solution selection, design, estimation and product charter.
Obtains funding approvals for developing the product from Business and IT sponsors.
Develops the product and capability roadmaps and shapes demand accordingly.
Negotiates and guides business stakeholders on the development prioritization of product backlog.
Resource Management – Collaborates with the technical leadership to ensure product teams are scaled at sufficient levels to ensure product value is delivered as agreed upon.
Schedule – Responsible for long term road map. Short/near term sprint planning, in conjunction with the Scrum Master and the Platform Director.
Budget - Tracks approved budget vs spend and escalates any gaps as needed.
Provides IT Business Operations progress tracking, upward reporting to leadership, identifying risks and putting in place any mitigation plans as appropriate
Minimum Qualifications
EDUCATION/CERTIFICATIONS
Bachelor's degree preferred or similar experience.
TECHNICAL/SOFT SKILLS
Understands the products and Services offered by the Firm and can explain them to others.
Experience developing and maturing DevOps processes.
Stays current on delivery best practices.
Solid understanding of agile Scrum/SAFe delivery frameworks.
Strong people/interpersonal skills. Serves as a positive liaison between all levels.
Ability to deal with a variety of personalities.
Ability to manage resources across multiple products/projects simultaneously.
EXPERIENCE
Minimum 5 years' experience; including multiple product teams.
Strong experience in Agile and working within multiple frameworks.
Proven experience delivery products throughout the product lifecycle.
LEADERSHIP SKILLS
Strategically thinking and motivated leader with a desire to achieve above and beyond expectations.
Delegates effectively and monitors progress of team members. Plans as needed with no guidance.
Experience mentoring teams through problem resolution and encouraging staff to share responsibility in problem solving.
Experience with personnel management. Resolves conflicts timely and beneficially to all concerned.
Demonstrated ability to manage a group of employees with a department or function.
Demonstrated ability to support, affect, and implement change.
Developing and managing within a budget.
Familiarity with statistics and establishing metrics.
At RSM, we offer a competitive benefits and compensation package for all our people. We support and inspire you to prioritize your wellbeing by delivering personalized, holistic programming for your physical, emotional, financial and community wellbeing. RSM has a generous time off policy with at least 14 paid holidays, wellbeing days and associate and above access to self-managed time off. We offer flexibility in your schedule, empowering you to balance life's demands, while also maintaining your ability to serve clients. Learn more about our total rewards at https://rsmus.com/careers/working-at-rsm/benefits.
RSM is proud to be an Affirmative Action and Equal Employment Opportunity employer. We are proud to provide our employees with tools to assist them in being successful in achieving both personal and professional goals. We welcome and support all our employees to thrive in an environment free of discrimination and harassment. As an Affirmative Action and Equal Opportunity Employer all applicants will receive consideration for employment as RSM does not tolerate discrimination and/or harassment based on race; color; creed; sincerely held religious beliefs, practices or observances; sex (including pregnancy or disabilities related to nursing); gender (including gender identity and/or gender expression); sexual orientation; HIV Status; national origin; ancestry; familial or marital status; age; physical or mental disability; citizenship; political affiliation; medical condition (including family and medical leave); domestic violence victim status; past, current or prospective service in the US uniformed service; pre-disposing genetic characteristics or any other characteristic protected under applicable federal, state or local law.
RSM does not intend to hire entry level candidates who will require sponsorship now OR in the future (i.e. F-1 visa holders). However, those candidates who may be recent U.S. college / university graduates possessing 1-2 years of progressive and relevant work experience, excluding internships, in the U.S. or his/her home country would be eligible for hire as an experienced candidate and thus eligible for sponsorship.
Compensation Range: $102,200 - $189,200