Service Now HRSD Sr. Adminstrator (Remote)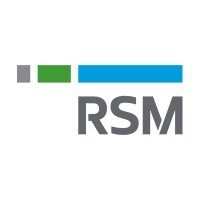 RSM US
Remote
Posted on Tuesday, August 22, 2023
We are the leading provider of professional services to the middle market globally, our purpose is to instill confidence in a world of change, empowering our clients and people to realize their full potential. Our exceptional people are the key to our unrivaled, inclusive culture and talent experience and our ability to be compelling to our clients. You'll find an environment that inspires and empowers you to thrive both personally and professionally. There's no one like you and that's why there's nowhere like RSM.
The Talent Technology Sr Analyst – Service Now role is both a hands-on and strategic role that provides project leadership and support to Talent processes, projects and initiatives for ServiceNow's HR Service Delivery. This role is critical in executing technology advancements, project initiatives, managing change, driving Talent Technology excellence, process improvement and providing superior customer support. This role combines the blended skillsets of an HR Business Analyst, a System Administrator and a Project Coordinator, to consult and manage process improvement projects from original concept through successful change management and final implementation.
Design, test, and implement technology solutions, including but not limited to Service Now, leading to desired outcomes tied to business results:
Use 'end to end' thinking and problem-solving skills to think beyond the task to the outcome that needs to be achieved

Identify root cause(s) of problem(s) and improvement opportunities

Develop and gain alignment on vision for future state
Coordinate, Design, Implement and manage changes for ServiceNow HR Service Delivery
Performs access management, process management, knowledge and production support/issue resolution and documentation management

Supports the daily operations of all HR ServiceNow requests and system/process maintenance

Will work closely with other analyst and stakeholders to process change requests and manage backlog

Provide support to employees and users with technical system questions/issues

Support knowledge base management by creating, reviewing and approving article content and following up with stakeholders on questions/clarifications

Will take on the role of citizen developer for Talent operations

Will help manage to ensure system quality and minimize undesirable impacts and risks for the business
Initiate and lead technology implementation and process improvement projects:
Develop project plans, determine project scope, identify objectives, deliverables, dependencies, resource requirements, and establish timelines

Collaborate with stakeholders to execute projects, distributes work among team members, sets expectations, and relentlessly drives to deliver projects with excellence, on time and on budget

Monitor project milestone completion; identifies process and operational roadblocks; owns and consults solution development with stakeholders, and escalates critical decisions to reach alignment

Partners with key stakeholder to ensure effective change management strategies are developed to mitigate risk and ensure project success
Act as an ambassador and change agent to build and sustain a culture of continuous improvement
Become an expert in HR technology platforms; stay current on new tools and features and drive adoption of our suite of tools

Bring operational rigor to organize and prioritize work

Take a proactive and agile approach – comfortable with 80 / 20 rule, adapt as you discover more
Other duties as assigned
At RSM, we offer a competitive benefits and compensation package for all our people. We support and inspire you to prioritize your wellbeing by delivering personalized, holistic programming for your physical, emotional, financial and community wellbeing. RSM has a generous time off policy with at least 14 paid holidays, wellbeing days and associate and above access to self-managed time off. We offer flexibility in your schedule, empowering you to balance life's demands, while also maintaining your ability to serve clients. Learn more about our total rewards at https://rsmus.com/careers/working-at-rsm/benefits.
RSM is proud to be an Affirmative Action and Equal Employment Opportunity employer. We are proud to provide our employees with tools to assist them in being successful in achieving both personal and professional goals. We welcome and support all our employees to thrive in an environment free of discrimination and harassment. As an Affirmative Action and Equal Opportunity Employer all applicants will receive consideration for employment as RSM does not tolerate discrimination and/or harassment based on race; color; creed; sincerely held religious beliefs, practices or observances; sex (including pregnancy or disabilities related to nursing); gender (including gender identity and/or gender expression); sexual orientation; HIV Status; national origin; ancestry; familial or marital status; age; physical or mental disability; citizenship; political affiliation; medical condition (including family and medical leave); domestic violence victim status; past, current or prospective service in the US uniformed service; pre-disposing genetic characteristics or any other characteristic protected under applicable federal, state or local law.
RSM does not intend to hire entry level candidates who will require sponsorship now OR in the future (i.e. F-1 visa holders). However, those candidates who may be recent U.S. college / university graduates possessing 1-2 years of progressive and relevant work experience, excluding internships, in the U.S. or his/her home country would be eligible for hire as an experienced candidate and thus eligible for sponsorship.
Compensation Range: $81,500 - $150,700