TDM Business Partner Director- Remote Eligible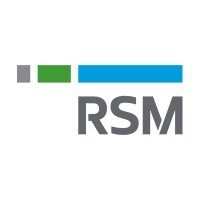 RSM US
Remote
Posted on Thursday, August 17, 2023
We are the leading provider of professional services to the middle market globally, our purpose is to instill confidence in a world of change, empowering our clients and people to realize their full potential. Our exceptional people are the key to our unrivaled, inclusive culture and talent experience and our ability to be compelling to our clients. You'll find an environment that inspires and empowers you to thrive both personally and professionally. There's no one like you and that's why there's nowhere like RSM.
The TDM (Talent Development Management) Business Partner Director (Director) is a learning professional who will shape the development strategy for their respective business partner. Primary responsibilities include overseeing the design, development, implementation, and evaluation of learning solutions, all of which include education, experiences, exposure, and environment, that support the development of first choice advisors.
The Director will also work on special projects related to the Business Partner's learning strategy as well as enterprise initiatives that support the firm, talent, and TDM strategies.
This position will be a member of the TDM leadership team and work closely with the broader TDM team to ensure enterprise needs are addressed (consistency across business partner, as appropriate) as well as leveraging the power of the other TDM centers of excellence. Collaboration with various departments, teams and resources within the organization as required.
Responsibilities:
In alignment with the Firm's strategy, talent strategy, and specific business partner strategy, influence and drive the creation of a comprehensive development strategy for all professionals in each respective line of business.

Key Liaison with business partner leadership to design, develop, implement, and evaluate a comprehensive development strategy.

Independently manage large strategic learning projects linking them appropriately to other design frameworks (ensuring building block curricula within line of business as well as alignment with first choice advisor development solutions consistent across the businesses).

Assess learning and development requests and propose potential solutions (including evaluating build, redesign or purchased solutions) to appropriate stakeholders.

Act as a learning and professional development business advisor on effective and leading-edge learning/development designs and intersections with broader talent management initiatives. Identify critical learning solutions that advance career development efforts and support business partner growth strategies.

Effectively communicate program design strategy, program status and issues with stakeholders at all levels.

Develop and use a network of preferred vendors and other internal and external resources to enrich programming

Recommend appropriate development channels (education, experience, exposure, and environment) that ensure the effectiveness of meeting development needs.

Work closely with broader TDM leadership team to ensure enterprise needs are addressed as appropriate (some consistency required across lines of business) as well as leveraging instructional design and technological solutions.
Oversight of curriculum execution:
Lead business partner team in annual planning for fiscal year programming and communicate timeline for design, development and delivery to appropriate stakeholders.
Prepare and manage the respective business partner TDM budget effectively.

Identify, onboard, manage and evaluate SMEs, vendors and coaches to participate in program delivery including negotiating terms and executing contracts.

Direct project and operations positions to ensure successful execution of learning strategy and programs.

Manage overall quality assessment of learning experience and transfer of learning.

Design and implement effective measurement strategies for learning and capability development solutions including design, administration and summarization of learning solution evaluation plan.
Collaborate with NEMO on securing appropriate learning venues that support the learning programs.
Participate and assume responsibilities within the TDM Leadership Team and driving overall TDM Impact & Other Enterprise responsibilities as assigned:
Contribute and/or lead business process improvements for LPD, Compliance or National talent initiatives.
Work collaboratively within TDM to identify solutions for enterprise development needs.

Participate and/or lead TDM department initiatives.
Serve as a career advisor and coach to assigned TDM staff including:
Execution of their duties,

Attainment of program/project expectations, delegation of challenging assignments, providing consistent and timely performance feedback

Other duties as assigned.
Required: Bachelor's degree or equivalent experience
PowerPoint, Word, Excel and SharePoint

Knowledge of instructional design principles, including evaluation design and assessment skills

Strong skills in these areas:
Interpersonal and communication skills (verbal and written)

Problem solving, Analysis, Organizational and time management

Project management

Attention to detail

Ability to respond and be adaptable to changing priorities
Facilitating and presenting
Leverage strong communication skills to lead a department, function or group of individuals

Confront and deal with difficult situations with high-level leaders in the organization
Motivate and encourage team members

Coach and confront performance issues & gaps in real time; both for the short- and the long-term

Provide and receive feedback

Work with others in a cross-functional initiatives to arrive at the desired outcomes with the ultimate end results the betterment of the overall talent function

Respond positively to changing circumstances, seek and implement change to drive business improvement, and serve as a model of the change
Execute assigned programs with quality results

Drive collaboration and communication to eliminate silo behaviors
8+ years relevant experience in learning and professional development
Demonstrated ability to:
Manage multiple projects of high to moderate risk
Facilitate group meetings of all sizes

Manage teams and stakeholders

Provide excellent client service and resolve issues

source development or related area; master's degree; CPA a plus
Content knowledge in or experience working with subject matter experts in assurance, tax or consulting

Practical knowledge of learning implementation and employee development
Previous experience in public accounting or business consulting environment
At RSM, we offer a competitive benefits and compensation package for all our people. We support and inspire you to prioritize your wellbeing by delivering personalized, holistic programming for your physical, emotional, financial and community wellbeing. RSM has a generous time off policy with at least 14 paid holidays, wellbeing days and associate and above access to self-managed time off. We offer flexibility in your schedule, empowering you to balance life's demands, while also maintaining your ability to serve clients. Learn more about our total rewards at https://rsmus.com/careers/working-at-rsm/benefits.
RSM is proud to be an Affirmative Action and Equal Employment Opportunity employer. We are proud to provide our employees with tools to assist them in being successful in achieving both personal and professional goals. We welcome and support all our employees to thrive in an environment free of discrimination and harassment. As an Affirmative Action and Equal Opportunity Employer all applicants will receive consideration for employment as RSM does not tolerate discrimination and/or harassment based on race; color; creed; sincerely held religious beliefs, practices or observances; sex (including pregnancy or disabilities related to nursing); gender (including gender identity and/or gender expression); sexual orientation; HIV Status; national origin; ancestry; familial or marital status; age; physical or mental disability; citizenship; political affiliation; medical condition (including family and medical leave); domestic violence victim status; past, current or prospective service in the US uniformed service; pre-disposing genetic characteristics or any other characteristic protected under applicable federal, state or local law.
RSM does not intend to hire entry level candidates who will require sponsorship now OR in the future (i.e. F-1 visa holders). However, those candidates who may be recent U.S. college / university graduates possessing 1-2 years of progressive and relevant work experience, excluding internships, in the U.S. or his/her home country would be eligible for hire as an experienced candidate and thus eligible for sponsorship.
Compensation Range: $116,600 - $223,100