Pipeline Development Analyst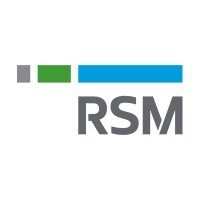 RSM US
IT
Remote · Washington, DC, USA · Philadelphia, PA, USA · Seattle, WA, USA · McLean, VA, USA · Houston, TX, USA · Atlanta Metropolitan Area, GA, USA · Atlanta, GA, USA · Richmond, VA, USA · Cincinnati, OH, USA · Orlando, FL, USA · Dallas, TX, USA · Minneapolis, MN, USA · Austin, TX, USA · Cleveland, OH, USA · Baltimore, MD, USA · Schaumburg, IL, USA · Nashville, TN, USA · Davenport, FL, USA · St. Louis, MO, USA · Chicago, IL, USA · Phoenix, AZ, USA · Cedar Rapids, IA, USA · Indianapolis, IN, USA · Raleigh, NC, USA · Des Moines, IA, USA · Tampa, FL, USA · Charlotte, NC, USA · Pittsburgh, PA, USA · Boston, MA, USA
Posted on Wednesday, August 16, 2023
We are the leading provider of professional services to the middle market globally, our purpose is to instill confidence in a world of change, empowering our clients and people to realize their full potential. Our exceptional people are the key to our unrivaled, inclusive culture and talent experience and our ability to be compelling to our clients. You'll find an environment that inspires and empowers you to thrive both personally and professionally. There's no one like you and that's why there's nowhere like RSM.
The Pipeline Development Analyst position is responsible for driving revenue growth for the North American Sales organization. This position works closely with national/regional business development and marketing leaders and is responsible for generating qualified opportunities utilizing a variety of channels and methods, including making outbound calls/emails to potential prospects, creating and executing marketing nurture campaigns and events, fostering relationships with third party vendors/partners and advocating to internal firm channels to promote the firm's solutions. The goal of these multi- prong efforts is to generate and nurture leads to become qualified potential business opportunities for business developers and respective stakeholders, including marketing, partners and principals.
-Delivery of qualified, quality opportunities to business developers and firm stakeholder
Researching and qualifying new business leads via online research and initiation of contact with potential clients

Qualifying inbound inquiries produced from marketing and lead generation campaigns into qualified opportunities to ensure that valuable sales time is focused on high probability leads

Performing intelligence gathering on prospects and targets in alignment with focus industry and marketing

Working closely and collaborating with RSM Technology partners, vendors, and marketing to educate and execute marketing campaigns, strategize on sales targets. and attend partner events to identify prospects

Working with local, regional, national and industry-focused marketing team(s) to prioritize efforts, refine selling strategies, share results and plan next steps

Supporting all sale and marketing initiatives to grow sales of firm's services from net-new prospects and clients

Calling prospects that are "call ready" based on research to further quality and secure appointments for business developers and other key stakeholders within the firm
-Collaborate with appropriate marketing personnel on campaigns, events and webinars and provide market-facing feedback to assist with the improvement of the firm's marketing efforts and assess Return on Investment (ROI) of campaigns.
-Track and enter all research efforts into the firm's CRM system
-Responsible for identifying, developing, and nurturing pipeline and opportunities on target accounts.
-Other duties as assigned
EDUCATION/CERTIFICATIONS
Bachelor's Degree in sales, marketing, business or related field preferred
TECHNICAL/SOFT SKILLS
Highly proficient in Microsoft Office suite (Word, Excel, PowerPoint) required

Ability to research, analyze and interpret information required

CRM experience for sales and/or account management application and requirements required

Exceptional verbal and written communication skills required. Must possess impeccable confidence conversing via phone, video conferencing and email.

Decision making, problem solving and creative/critical thinking skills; intellectual curiosity required

Ability to work autonomously and be self-motivated required

Ability to collaborate with other RSM teams to promote technology solutions required
EXPERIENCE
3-5 years of inside sales and/or direct sales or marketing experience for consultative selling in a professional services environment (services sales vs. product sales) required.

Previous professional services industry experience strongly preferred.
LEADERSHIP SKILLS
Demonstrated ability to lead a comprehensive and often complex sales process involving multiple internal resources and external decision-makers required.

Leadership in this role is largely based on influence and subject matter expertise rather than formal leadership roles or reporting lines.
.
At RSM, we offer a competitive benefits and compensation package for all our people. We support and inspire you to prioritize your wellbeing by delivering personalized, holistic programming for your physical, emotional, financial and community wellbeing. RSM has a generous time off policy with at least 14 paid holidays, wellbeing days and associate and above access to self-managed time off. We offer flexibility in your schedule, empowering you to balance life's demands, while also maintaining your ability to serve clients. Learn more about our total rewards at https://rsmus.com/careers/working-at-rsm/benefits.
RSM is proud to be an Affirmative Action and Equal Employment Opportunity employer. We are proud to provide our employees with tools to assist them in being successful in achieving both personal and professional goals. We welcome and support all our employees to thrive in an environment free of discrimination and harassment. As an Affirmative Action and Equal Opportunity Employer all applicants will receive consideration for employment as RSM does not tolerate discrimination and/or harassment based on race; color; creed; sincerely held religious beliefs, practices or observances; sex (including pregnancy or disabilities related to nursing); gender (including gender identity and/or gender expression); sexual orientation; HIV Status; national origin; ancestry; familial or marital status; age; physical or mental disability; citizenship; political affiliation; medical condition (including family and medical leave); domestic violence victim status; past, current or prospective service in the US uniformed service; pre-disposing genetic characteristics or any other characteristic protected under applicable federal, state or local law.
RSM does not intend to hire entry level candidates who will require sponsorship now OR in the future (i.e. F-1 visa holders). However, those candidates who may be recent U.S. college / university graduates possessing 1-2 years of progressive and relevant work experience, excluding internships, in the U.S. or his/her home country would be eligible for hire as an experienced candidate and thus eligible for sponsorship.
Starting at: $57,000.00