Product Analyst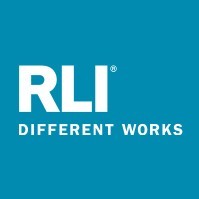 RLI Corp
IT, Product
Peoria, IL, USA
Posted on Thursday, September 14, 2023
About Us
We're not like other insurance companies. From our specialty products to our business model, our culture to our results — we're

different. Different

is who we are, and how we work, interact, deliver and succeed

together. Creating

a different and better insurance experience doesn't just happen. It takes focus and a shared passion for going beyond the expected to forge relationships and deliver care that makes a difference. This approach rises from and is supported by our talented, ethical and smart team of employee owners united around a single purpose: to work alongside our customers and partners when they need us, in unexpected ways, with exceptional results. Apply today to make a difference with us.
RLI is a

Glassdoor Best Places to Work
company with a strong, successful background. For decades, our financial track record has been stellar — a testament to our culture and validation of our reputation as an excellent underwriting company. Our insurance subsidiaries are rated A+ "Superior" by AM Best company and A "Strong" by Standard & Poor's. Check out our strong financial track record

here

.
Position Purpose
Under regular supervision, support the administration of the company's Risk Services functions. This includes support of one or more of the following areas: product development, underwriting manual maintenance, underwriting audits, maintenance of existing forms and development of new forms, regulatory compliance, technology and system support, and data management.
Principal Duties & Responsibilities
Investigate and document all the bureau circulars that can impact one or more specific products. If the product(s) is non automatic bureau adoption, keep records by line of business and state of all the changes that have occurred since the last adoption. This position will also inform the corresponding Product Director and pricing actuary when the bureau has made a change that could be considered for immediate adoption. Organize regular meetings with the Product Director and pricing actuary about the bureau changes.

Should have familiarity with the coverage and rating aspects with the RLI version of those products to know when a bureau change will require reactive changes.

Responsible for maintaining the form library. As the bureau makes form changes or we add or adjust proprietary forms, make the corresponding required changes to the form library so that we have the record of the current set of forms at any time.

Familiar with the front-end system to be home office resource for insurance/system related support questions from underwriters and assistants.

Participate as required with system development specs and user testing to maintain compliance with the filed changes.
Education & Experience
Typically requires a bachelor's degree in Business Management, Insurance or a related field.

0+ years of related experience

[OR] equivalent level of education and experience
Knowledge, Skills, & Competencies
Assists product leadership with cyclic responsibilities including pulling and analyzing information for products and portfolios of business.

Performs user acceptance testing and regression test reviews.

Assists with product filings and keeping rate manuals and form library current.
Personal & Professional Growth
RLI encourages its employees to pursue professional development work in insurance and job-related areas. We make a commitment to employees to provide educational opportunities that help them enhance their skills and further their career advancement. RLI fosters a true learning culture and encourages professional growth through insurance courses, in-house training and other educational programs. RLI covers the cost for most programs and employees typically earn a bonus upon successful completion of approved courses and certifications. Our personal and professional growth benefits include:
Nationwide employment opportunities

Training & certification opportunities

Tuition reimbursement

Education bonuses
Diversity & Inclusion
Our goal is to attract, develop and retain the best employee talent from diverse backgrounds while promoting an environment where all viewpoints are valued and individuals feel respected, are treated fairly, and have an opportunity to excel in their chosen careers. We actively support, and participate in, initiatives led by the American Property Casualty Insurance Association that aim to increase diversity in the insurance industry. Cultivating an exceptional and diverse workforce to deliver excellent customer service reinforces our culture and is a key to achieving superior business results.
RLI is an equal opportunity employer and does not discriminate in hiring or employment on the basis of race, color, religion, national origin, citizenship, gender, marital status, sexual orientation, age, disability, veteran status, or any other characteristic protected by federal, state, or local law.
Total Rewards
At RLI, we're all owners. We hire the best and the brightest employees and allow them to share in the company's success through our Total Rewards. With the Employee Stock Ownership plan at its core, the Total Rewards program includes all compensation, benefits and perks that come with being an RLI employee.
Financial Incentives
Employee stock ownership plan (ESOP)

401(k) — automatic 3% company contribution

Annual discretionary 401k and ESOP profit-sharing contribution (up to 15% of base salary)

Annual bonus plans
Work & Life
Paid time off (PTO) and holidays

Paid volunteer time off (VTO) to support our communities

Parental and family care leave

Flexible & hybrid work arrangements

Fitness center discounts and free virtual fitness platform

Employee assistance program
Health & Wellness
Comprehensive medical, dental and vision benefits

Flexible spending and health savings accounts

2x Base Salary for Group Life and AD&D insurance

Voluntary life insurance for purchase

Critical Illness & Accident insurance

Short-term and long-term disability benefits