Actuarial Intern - Summer 2024 (Peoria, IL)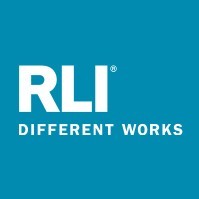 RLI Corp
Peoria, IL, USA
Posted on Wednesday, August 9, 2023
About Us
We're not like other insurance companies. From our specialty products to our business model, our culture to our results — we're

different. Different

is who we are, and how we work, interact, deliver and succeed together. At RLI, we're always looking to hire and develop tomorrow's leaders.
Our goal is to attract, develop and retain the best talent from diverse backgrounds while promoting an environment where all viewpoints are valued and individuals feel respected, are treated fairly and have an opportunity to excel. Our unique internship program is a paid, hands-on learning experience that allows students to gain practical industry knowledge, network with RLI professionals in their field of interest, develop and refine skills, and build confidence in their abilities.
RLI is a

Glassdoor Best Places to Work
company with a strong, successful background. For decades, our financial track record has been stellar — a testament to our culture and validation of our reputation as an excellent underwriting company. Our insurance subsidiaries are rated A+ "Superior" by AM Best company and A "Strong" by Standard & Poor's. Check out our strong financial track record

here

.
Position Purpose
This role will primarily work with RLI's pricing and reserving actuaries and gain hands-on experience with a variety of actuarial tasks including:
Development and testing of rating plans and systems

Competitor rating analysis

Assessing the accuracy of various methods for projecting future loss development

Other analytical projects such as rate change measurement, loss ratio forecasts or assisting with reserve adequacy analyses
Principal Duties & Responsibilities
Required completion of at least one exam administered by the Casualty Actuarial Society or the Society of Actuaries.

Analytical thinking and problem solving. Self-motivated.

Excellent communication skills and ability to work in a team.

Experience in MS Excel.

Demonstrated success in a classroom setting with a natural curiosity and desire to learn.
Education & Experience
Actuarial Science,

Mathematics/Statistics,

Insurance or another technical field of study.
Knowledge, Skills, & Competencies
Ability to analyze and resolve basic issues.

Ability to clearly and effectively communicate with others.
Who We're Looking For
Young professionals at RLI are some of the best and brightest in the industry. Our internships have been nationally recognized as a top 50 internship within the Insurance industry and was the highest rated company for providing high quality assignments. When recruiting the next generation of RLI employees, we look for candidates who have:
Critical thinking/analytic skills

Strong communication skills

Ability to work independently

Integrity and reliability

Technical accuracy
Internship Pay Rates
When participating in an internship at RLI, salary is determined by the group that is being supported as well as relevant educational factors.
General Internship: $20/hour

IT & Underwriting: $22/hour

Legal: $25/hour

Actuarial: $20-$26/hour*
*Dependent on number of completed actuarial exams.

Our Application Process
For those who get through the initial review, someone from our recruiting team will reach out for an initial phone call.

Qualified candidates will receive an invitation for first-round interviews with the team (could be in-person or virtual depending on circumstances).

Some internships may require a second-round interview in a similar format to the initial interview.

If an offer is received and accepted, the final step is completing a brief background check consisting of criminal check, education verification, and reference.

Typical intern hours are dependent on the time of year that an individual is working for RLI. 10-15 hours/week during the school year and 30+ hours/week during the summer.
Diversity & Inclusion
RLI is an equal opportunity employer and does not discriminate in hiring or employment on the basis of race, color, religion, national origin, citizenship, gender, marital status, sexual orientation, age, disability, veteran status, or any other characteristic protected by federal, state, or local law.