Business Technology Partner - Tempus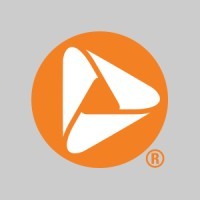 PNC
IT
Remote
Posted on Thursday, September 14, 2023
Position Overview
At PNC, our people are our greatest differentiator and competitive advantage in the markets we serve. We are all united in delivering the best experience for our customers. We work together each day to foster an inclusive workplace culture where all of our employees feel respected, valued and have an opportunity to contribute to the company's success. As a Business Technology Partner within PNC's Tempus Technologies organization, you may be based in a remote location. This is a remote position. Work may be performed from a quiet, confidential space in a home location, approved by PNC. This position may not be available in all geographic locations.
Founded in 1987, Tempus Technologies is the expert leader of secure payments at the point of interaction. We're committed to developing exceptional point-of-sale payment integration technology and software solutions to meet the growing needs of our customers' business requirements. As a leader in the industry, we recognize our employees as one of our greatest assets. Tempus is growing and our team is growing with us, allowing for unlimited possibilities for career advancement and the potential for employees to develop their own individual career paths.
As a Business Technology Partner, you will be part of a growing software organization who designs, deploys, operates and supports the infrastructure that runs the Tempus payment platform. In this role you will be responsible for servicing the Tempus IT groups' daily business operations, as well as managing small and large IT projects. You will also coordinate with various partners, including IT and Product Development Leads and Managers, to assist with any project needs.
Due to the nature of this position, we are seeking candidates with extensive technical program management experience with IT environments (Cloud and premise infrastructure, software development) as well as experience with Atlassian (Jira and Confluence). Strong documentation and project management skills are required.
This is a remote position. Work may be performed from a quiet, confidential space in a home location, approved by PNC. This position may not be available in all geographic locations.
Job Description
Provides solutions for IT and business management on applying technology to business opportunities, planning and implementation of cross-functional applications.

Initiates, owns and drives the identification, evaluation, and direction of solutions that are cost effective and meet business requirements.

Serves as the central point of contact for business demand management, technology expenditures, client feedback & relationship management and the overall client experience with the technology organization.

Provides consulting services to communications to internal business groups on process improvement projects designed to support product strategies and revenue generation/cost reduction.

Analyzes and elicits client requirements, and transforms the requirements into

functional/non-functional

requirements.
PNC Employees take pride in our reputation and to continue building upon that we expect our employees to be:
Customer Focused - Knowledgeable of the values and practices that align customer needs and satisfaction as primary considerations in all business decisions and able to leverage that information in creating customized customer solutions.
Managing Risk - Assessing and effectively managing all of the risks associated with their business objectives and activities to ensure they adhere to and support PNC's Enterprise Risk Management Framework.
Competencies
Budgeting – Knowledge of, and ability to apply, policies and practices for planning and administering a budget.Business Acumen – Knowledge, insight, and understanding of business concepts, tools, and processes that are needed for making sound decisions in the context of the company's business; ability to apply this knowledge appropriately to diverse situations.Consulting – Knowledge of techniques, roles, and responsibilities in providing technical or business guidance to clients, both internal and external; ability to apply this knowledge appropriately to diverse situations.Effective Communications – Understanding of effective communication concepts, tools and techniques; ability to effectively transmit, receive, and accurately interpret ideas, information, and needs through the application of appropriate communication behaviors.Influencing – Knowledge of effective influencing tactics and strategies; ability to impact decisions within and outside own organization.IT Project Planning and Organization – Knowledge of and the ability to utilize a variety of specific tools and techniques for planning, estimating, resourcing and scheduling IT projects.Managing Multiple Priorities – Ability to manage multiple concurrent objectives, projects, groups, or activities, making effective judgments as to prioritizing and time allocation.Relationship Management – Ability to establish and build healthy working relations and partnerships with clients, vendors, and peers.Requirements Analysis – Knowledge of methods and techniques to elicit, analyze and record required business functionality and non-functionality requirements; ability to analyze these requirements to ensure the success of a system or software development project.
Work Experience
Roles at this level typically require a university / college degree, with 5+ years of industry-relevant experience. Specific certifications are often required. In lieu of a degree, a comparable combination of education, job specific certification(s), and experience (including military service) may be considered.
Education
Bachelors
Additional Job Description
Base Salary: Commensurate with skills and experience
Benefits
PNC offers employees a comprehensive range of benefits to help meet your needs now and in the future. Depending on your eligibility, options for full-time employees include medical/prescription drug coverage (with a Health Savings Account feature); dental and vision options; employee and spouse/child life insurance; short- and long-term disability protection; maternity and parental leave; paid holidays, vacation days and occasional absence time; 401(k), pension and stock purchase plans; dependent care reimbursement account; back-up child/elder care; adoption assistance; educational assistance and a robust wellness program with financial incentives. To learn more about these and other programs, including benefits for part-time employees, visit pncbenefits.com > New to PNC.
Disability Accommodations Statement:

At PNC we foster an inclusive and accessible workplace. We provide reasonable accommodations to employment applicants and qualified individuals with a disability who need an accommodation to perform the essential functions of their positions.
Equal Employment Opportunity (EEO):

PNC provides equal employment opportunity to qualified persons regardless of race, color, sex, religion, national origin, age, sexual orientation, gender identity, disability, veteran status, or other categories protected by law.
California Residents
Refer to the California Consumer Privacy Act Privacy Notice to gain understanding of how PNC may use or disclose your personal information in our hiring practices.