Treas/Funds Transf Analyst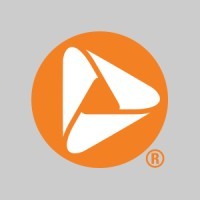 PNC
IT
Remote
Posted on Monday, September 11, 2023
Position Overview
At PNC, our people are our greatest differentiator and competitive advantage in the markets we serve. We are all united in delivering the best experience for our customers. We work together each day to foster an inclusive workplace culture where all of our employees feel respected, valued and have an opportunity to contribute to the company's success. As a Treasury/Funds Transfer Analyst within PNC's Treasury Management organization, you will be based Remotely within TX, AL or CA. This is a remote position. Work may be performed from a quiet, confidential space in a home location, approved by PNC. This position may not be available in all geographic locations.
The schedule is Monday through Friday, 9:00am - 6pm EST or 10:00am -7:00pm EST.
Job Description
Executes funds transfers of multiple types and varying complexity using multiple processing platforms under general supervision.
Initiates a subset of manual transactions, resolves routine exceptions, and/or provides secondary approval of initiated/repaired transactions
Performs high-level financial reconciliation of processed transactions. Performs initial investigation of reconciliation exceptions.
Monitors live transactions within multiple processing applications, follows standard policies and procedures to address exceptions. Escalates appropriately when faced with an unresolved exception or impactful issue.
Ensures compliance with the control framework. Identifies and reports potential conflicts with relevant regulations to the appropriate parties.
Participation in basic change management activities upon request (e.g. executing basic operational regression user testing scripts).
PNC Employees take pride in our reputation and to continue building upon that we expect our employees to be:
Customer Focused - Knowledgeable of the values and practices that align customer needs and satisfaction as primary considerations in all business decisions and able to leverage that information in creating customized customer solutions.
Managing Risk - Assessing and effectively managing all of the risks associated with their business objectives and activities to ensure they adhere to and support PNC's Enterprise Risk Management Framework.
Competencies
Accuracy and Attention to Detail – Understanding of the necessity and value of accuracy and attention to detail; ability to process information with high levels of accuracy.Effective Communications – Understanding of effective communication concepts, tools and techniques; ability to effectively transmit, receive, and accurately interpret ideas, information, and needs through the application of appropriate communication behaviors.Managing Multiple Priorities – Ability to manage multiple concurrent objectives, projects, groups, or activities, making effective judgments as to prioritizing and time allocation.Operational Functions – Knowledge of major functional processes and associated operating requirements; ability to apply this knowledge appropriately to diverse situations.Problem Management Process – Knowledge of and ability to bring a reported problem to successful resolution.Process Management – Knowledge of business process improvement tools and techniques and ability to understand, monitor, update, or enhance existing business or work processes.Standard Operating Procedures – Knowledge of and ability to design, implement and evaluate standard operating procedures affecting daily and strategic business operations in order to increase operational efficiency.Treasury Services – Knowledge of and ability to properly use treasury products, services and business practices that are in use by banks, other financial services institutions, major corporations, governments and other entities.Wire Transfer/Automated Clearing House (ACH) – Knowledge of wire transfer service systems and sub-systems and ability to use them for delivery of services to internal and external clients.
Work Experience
Roles at this level typically require an Associates or equivalent degree as well as related experience or product knowledge to accomplish primary duties. Typically requires 3+ years experience. In lieu of a degree, a comparable combination of education, job specific certification(s), and experience (including military service) may be considered.
Education
No Degree
Additional Job Description
Base Salary: Commensurate with skills and experience.
Benefits
PNC offers employees a comprehensive range of benefits to help meet your needs now and in the future. Depending on your eligibility, options for full-time employees include medical/prescription drug coverage (with a Health Savings Account feature); dental and vision options; employee and spouse/child life insurance; short- and long-term disability protection; maternity and parental leave; paid holidays, vacation days and occasional absence time; 401(k), pension and stock purchase plans; dependent care reimbursement account; back-up child/elder care; adoption assistance; educational assistance and a robust wellness program with financial incentives. To learn more about these and other programs, including benefits for part-time employees, visit pncbenefits.com > New to PNC.
Disability Accommodations Statement:

At PNC we foster an inclusive and accessible workplace. We provide reasonable accommodations to employment applicants and qualified individuals with a disability who need an accommodation to perform the essential functions of their positions.
Equal Employment Opportunity (EEO):

PNC provides equal employment opportunity to qualified persons regardless of race, color, sex, religion, national origin, age, sexual orientation, gender identity, disability, veteran status, or other categories protected by law.
California Residents
Refer to the California Consumer Privacy Act Privacy Notice to gain understanding of how PNC may use or disclose your personal information in our hiring practices.