Junior Retail Designer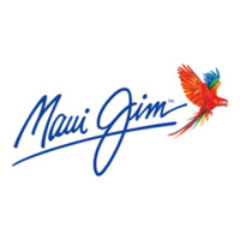 Maui Jim
Design
Peoria, IL, USA
Posted on Thursday, November 16, 2023
At Maui Jim, you can expect, a unique culture, a well-known brand, and the opportunity to grow with a company that has a great reputation. We offer an inclusive, collaborative and "high touch" work environment that values the members of our 'Ohana. We work hard to develop our leaders who in turn develop their team members to reach their full potential, and we are committed to building a team that focuses on solid customer service.
If you would like to be part of an amazing adventure that is Maui Jim, check our current job openings and browse the site to learn more about our culture, benefits , and our Maui Jim 'Ohana! Aloha~
The major function of this position is:
To be involved in all aspects of retail design, including furniture design, interior, point of sale collateral and display design. The Retail Designer will be linked to the company's branding and marketing strategy and function as an extension of our internal creative services.
In order of importance, the principle responsibilities and duties of this position are:
Work closely with the internal and external stakeholders to interpret the design brief and to develop design ideas, both 2D and 3D.
Research innovation and solutions.
Prepare 2D sketches and using computer assisted design to prepare detailed scale technical drawings and 3D models.
Present conceptual ideas to internal teams and external client complete with costings and budget proposals.
Work with the client to help them understand the final solution and its benefits.
Consider the requirements of construction, installation and fit-out with an awareness of the properties of materials.
Follow the development of prototypes with vendors
Ensure that the designs and building work comply with building and health and safety regulations.
Communicate with external contractors and shop-fitters to facilitate a smooth installation and delivery of final product.
Organize the logistics of installation.
Prepare progress reports and overall project management through completion of job
Manage budgets.
Perform all other work-related duties as needed.
Desired qualifications:
A. As a guide, indicated below is the preferred education and experience for this position:
Bachelors' degree in Retail or Architectural Design
Minimum of 5 years of experience in architectural practice
Expert knowledge and ability w/CS6 or higher in Adobe Photoshop, Illustrator, Indesign, Autocad and Rhino
Must have experience working with multiple cross-functional managers and projects.
A strong understanding of branding and brand stewardship
B. Listed below are the particular skills preferred for this position:
Ability to work independently and/or take direction as needed
Strong Organizational Skills and attention to detail
Ability to work in a fast paced environment
Creative thinker and innovator
Strong communication skills
Strong follow-up skills
Ability to multitask
Team player
Aloha Spirit!
Travel as needed
Work Shift:
1st Shift (United States of America)
Special Language Requirement (If Applicable):