Training Liaison, Customer Service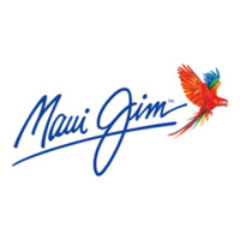 Maui Jim
Customer Service
Peoria, IL, USA
Posted on Wednesday, November 15, 2023
At Maui Jim, you can expect, a unique culture, a well-known brand, and the opportunity to grow with a company that has a great reputation. We offer an inclusive, collaborative and "high touch" work environment that values the members of our 'Ohana. We work hard to develop our leaders who in turn develop their team members to reach their full potential, and we are committed to building a team that focuses on solid customer service.
If you would like to be part of an amazing adventure that is Maui Jim, check our current job openings and browse the site to learn more about our culture, benefits , and our Maui Jim 'Ohana! Aloha~
The major function of this position is:
Training Liaison responsibilities include communicating with department managers to identify training needs and mapping out training needs for teams and individuals. Training Liaisons are responsible for managing, designing, developing, coordinating, and conducting all training programs. This individual will maintain current job duties with added training responsibilities comprising 50% - 60% of position subject to adjustment based on the specific department.
Essential Duties:
Partner with department Management, Leads and Supervisors using a consultative approach to determine on-going training opportunities in business processes, soft skills, product knowledge, etc.

Schedule and conduct regular meetings with management to proactively identify topics to be addressed or areas in need of additional training/development. Seek feedback from team regarding the effectiveness of completed training courses and constantly seek to improve.

Assist in planning, creating, and implementing of annual training initiatives and materials for respective department.

Share resources and collaborate with global teams to ensure consistency and effective implementation of training programs across the organization.

Continuously review and revise existing training materials to evaluate the effectiveness of training and development programs. Recommend and implement changes as needed. Determine additional training strategies based on data and observation.

Facilitate and continuously update new hire training program including knowledge of systems, product, service expectations, organizational workflow, job skills, and department policies and procedures.

Select the best training methods or activities for a particular purpose and audience through a variety of delivery methods including role-playing, mentoring, on the job coaching, classroom instruction, virtual training, to provide sustainable, engaging, interactive and impactful training opportunities.

Apply key instructional design methodologies to develop and maintain relevant and high-quality training programs for team.

Attend seminars and weekly training department meetings to collaborate and share resources with training team, to learn new training methods and techniques and use the knowledge to prepare and coordinate future training opportunities.

Lead day-to-day activities of multiple assigned training initiatives, communicate status updates, and preemptively identify changes in scope of work.

Serve as administrator for a learning management system to include, managing activities, content, users/user groups, notifications, basic end user support, and running or scheduling reports.

Assist the training department in the management and maintenance of in-house training facilities and equipment.
Hours: Monday - Friday, 8:30 AM - 5:00 PM
Required Skills:
Ability to work with and teach varying degrees of abilities and experience levels using varying methods to address adult learning styles

Knowledge of instructional design methodologies and creating effective instructional materials

Ability to analyze and select the most appropriate strategy, methodologies, and technologies to maximize the learning experience and impact

Ability to effectively organize and manage multiple training initiatives simultaneously

Ability to work in a fast-paced environment,

Attention to detail, problem-solving and logic skills

Demonstrated planning and analysis skills

Excellent presentation skills

Exceptional communication: verbal and written skills

Experience developing content and conducting training

Strong collaboration and relationship building skills
Work Shift:
1st Shift (United States of America)
Special Language Requirement (If Applicable):