Sales Support Representative - Trilingual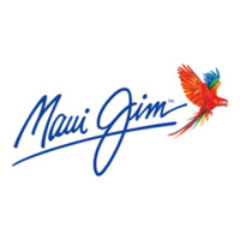 Maui Jim
Customer Service, Sales & Business Development
Peoria, IL, USA
Posted on Wednesday, October 18, 2023
At Maui Jim, you can expect, a unique culture, a well-known brand, and the opportunity to grow with a company that has a great reputation. We offer an inclusive, collaborative and "high touch" work environment that values the members of our 'Ohana. We work hard to develop our leaders who in turn develop their team members to reach their full potential, and we are committed to building a team that focuses on solid customer service.
If you would like to be part of an amazing adventure that is Maui Jim, check our current job openings and browse the site to learn more about our culture, benefits , and our Maui Jim 'Ohana! Aloha~
The major function of this position is:
To provide outstanding sales and marketing administrative support to accounts and field account executives combined with an emphasis to establish and maintain account relationships with Maui Jim customers.
The primary responsibilities and essential duties of this position are:
Review, and analyze all requests for new accounts. Ensure requests meets company standards, and all dating/term requests follow current incentive guidelines. Communicate any concerns regarding quality of location to regional sales director and/or upper management prior to processing.
Process and set up all new accounts in to SAP. Ensure all paperwork is included and information is correct and complete. Communicate any questions/concerns in a timely manner to account or account executive to ensure timely set up of new doors.
Responsible for managing all sales order requests. Ensure all requests for dating/discount are in line with current incentive.
Responsible for answering all phone calls during the day. Working closely with accounts to answer any questions regarding B2B, shipping, account set up, product questions, TTN, etc. Work closely with AE to guide and work through any questions they may have. Work closely with RSD to walk through any/all pending items, AE concerns, account concerns, etc.
Work closely with Manager of Sales Support & Upper Management to discuss any account concerns. This includes but is not limited to, suspicious ordering patterns, inappropriate display size, suspicious returns behavior, concerns regarding quality/integrity of accounts, etc.
Coordinate and manage all display requests and upgrades. Contact accounts to walk through the process and ensure all data is accurate and up-to-date. Place order for display and all corresponding marketing assets. Ensure request complies with current incentive program. Work closely with logistics team/white glove to ensure delivery goes smoothly.
Coordinate and manage all requests for marketing (POP) materials to both the retailers and field sales team. Manage cost requests off of budget restrictions and communicate any concerns to regional sales directors.
Responsible for managing all registration requests and account set-ups for the B2B site. Work closely with Account Executive on specific set-up requests from larger buying groups and ensure registrations are done properly. Communicate login and password information to account. Take all phone calls regarding questions and navigation issues with the B2B.
Manage the bulk of account facing incentives. Including distribution of incentive forms to the field, follow-up throughout the incentive and managing the flow of prize redemption at the close of an incentive. Analyze redemption process through comparing sales data with redemption requests and communicate any discrepancies to the account executives.
Utilizing ZenDesk to trouble-shoot Lae Ula issues with the AE's. Walking them through the process of syncing/resetting the app. Working closely with the digital team to resolve any "bug" issues.
Answer phone calls and assist accounts with questions or issues with the TTN training platform. Reset passwords, supply accounts with discount code when necessary.
Ensure the sales team has the most updated incentive offerings. Work closely with the RSDs to ensure the team is offering the correct terms to accounts regarding display upgrades and new account incentives.
Responsible for tracking all pedestal and display upgrades so sales and marketing can analyze data. Assist marketing in re-orders for POP assets for pedestals and displays when images are updated on a quarterly basis.
Assist with new AE onboarding. Responsible for "follow-up" calls 1 month, 3 months, and 6 months prior to hire date. Follow-up with AE regularly to ensure all questions are answered. Primary internal contact for any questions regarding AE processes and job responsibilities.
Responsible for creating and maintaining "account processes" for large buying groups. Verify the accuracy of the group's account information, such as: correct pricing structure, customer partner functions, discounts, product information, reporting codes and display shipment processing.
Attend Regional Summits and scheduled co-travels. Prepare a training presentation for the summit. Take notes and bring back feedback from the field after co-travel and summit. Work closely with Sales Support Manager to review processes to ensure support is always evolving and improving.
Review, process and set up all new accounts in to company's computer system. Ensure all paperwork is included and information is correct and complete. Communicate credit limit and account number to customers.
Work with various Maui Jim departments to trouble shoot product shipping problems, account hold/ credit issues, display shipping issues and entry errors. Work as a liason between the sales force and internal departments to address these issues and ensure a resolution is found in a timely manner.
Maintain a high level of account service, projecting a professional image, within respective regions to maximize production, working in coordination with designated outside field account executives and customer service for all Maui Jim products.
Order all supplies and information necessary to service new and existing accounts. Perform routine daily, weekly, and monthly department support tasks as required.
Send all marketing and sales related material and letters to accounts and field sales representatives as required.
Compile all show reports and data. Supply Account Executives with all materials required for trade shows and clinics. Maintain variety of reports including show information detail and new account set-up.
Process Account Executive yearly marketing and certificate allocations. Responsible for tracking allocation of certificates throughout the year. Keep a supply of certificates in-office to assist with rush jobs. Work closely with RX to ensure orders are processed in a timely manner.
Act as an extension of the sales team when they need assistance or when they are unavailable.
Displays willingness to make decisions; exhibits sound and accurate judgment. Supports and explains reasoning for decision; includes appropriate people in decision-making process.
Learn the latest technology trends, pricing programs, entry applications and selling processes and selling programs.
Balances team and individual responsibilities. Objective and open to others views, gives and welcomes feedback and contributes to building a positive team spirit. Supports the group commitments, goals and everyone's efforts to succeed.
Partner with Sales Rep to interact directly with customers to provide sales support throughout the selling cycle including generating customer orders.
Process donations and contests entry in a timely and efficient manner.
Attend Regional Summits and scheduled co-travels.
Perform other work-related tasks as requested or required.

Desired Qualifications
As a guide, indicated below is the preferred education and experience for this position:
4+ years of advanced customer service experience. College coursework is preferred.

The ability to speak Portuguese, Spanish and English
Skills preferred for this position:
Strong organizational skills.

Excellent written, oral and follow up communication skills.

Team-player.

Positive attitude.

Microsoft Word and Excel skills.
Aloha spirit.

Type 40 wpm.

Flexible
Special Physical Requirements:
Ability to key data into a computer for extended periods of time.

Ability to utilize a PC.

Ability to communicate in a variety of business settings.
Work Shift:
1st Shift (United States of America)
Special Language Requirement (If Applicable):