Workday HRIS/Payroll Administrator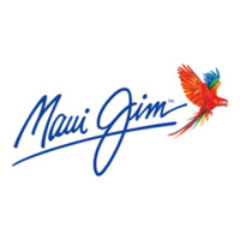 Maui Jim
Accounting & Finance
Peoria, IL, USA
Posted on Wednesday, October 18, 2023
At Maui Jim, you can expect, a unique culture, a well-known brand, and the opportunity to grow with a company that has a great reputation. We offer an inclusive, collaborative and "high touch" work environment that values the members of our 'Ohana. We work hard to develop our leaders who in turn develop their team members to reach their full potential, and we are committed to building a team that focuses on solid customer service.
If you would like to be part of an amazing adventure that is Maui Jim, check our current job openings and browse the site to learn more about our culture, benefits , and our Maui Jim 'Ohana! Aloha~
The major function of this position is:
Under direction, oversee the overall integrity of the data in our Workday HCM system. To serve as the subject expert for human resource personnel using the HCM as well as employees for the self-service functionality of the HCM system. Coordinate and process all US payrolls, and reporting.
The primary responsibilities and essential duties of this position are:
HRIS Administration 60%
Responsible for the support and delivery of business processes, reports, dashboards, integrations, and configuration to maximize organizational and business performance while ensuring alignment to best practices and the delivery of scalable solutions.

Keep abreast of all human resource policies that may affect HCM system, reports and data maintenance. This includes a thorough understanding of company policies, legislation, and department procedures.

Manage integrity and accuracy of Workday, while serving as HCMS expert in support of HR business processes and data integrations.

Maintain ongoing knowledge of Workday releases and changes. Partner with manager and HR system users to determine the effect of releases and changes to current or future use.

Actively seek out process improvements to speed up delivery and ensure effective communications of complex information and solutions.

Configure, build and document Workday business processes, reports, security groups and roles in relevant Workday modules (HCM, Time, Recruiting, Onboarding, Compensation, Performance, Talent, and Benefits).

Document and track requests and product defects, manage issues resolution and coordinate problem resolution with product vendors and third-party support.

Oversee the review, testing and implementation of system enhancements and upgrades as well as documenting system enhancements and training end users.

Assist in onboarding new employees by delivering both in-person and remote Systems orientations and making sure the content delivered is accurate and up to date.

Serve as the reporting subject matter expert; review reporting options, provide analysis and input in the on-going daily use, implementation, and upgrades of HR systems.

Ensure the overall integrity of the data in the HCM system by conducting periodic auditing of the system, running report queries and analyzing data.

Serve as the subject expert for all end users of the HCM as well as the self-service functionality of the HCM system.

Configure and provide maintenance for the Cornerstone Learning Management System ensuring employee records are up to date while consistently working on enhancing the user experience. Assign new hire curriculums.
Payroll Administration 40%
Perform all activities necessary to process payroll, including timely and accurate payroll input and thorough review of the output, auditing time labor management entries for correct pay calculations, maintaining related records, tax filing, deduction reporting, preparing accounting transactions and documents, documenting, and updating procedures, and preparing special reports.
Assist accounting department in reviewing GL reporting, ensure mapping and setup of earnings and deductions is consistent with accounting system.
Reviews time information entered into payroll software as well as previews payroll information prior to issuing, minimizing manual checks and errors. Assisting managers and employees with time entry and payroll related questions.
Evaluates, interprets, and makes recommendations to enhance the payroll system and the payroll process to determine where problems occur and where improvements can be made.
Files various semi-monthly, monthly, quarterly, and annual reports. Imports and exports reports
Complies with federal, state, and local legal requirements by studying existing and new legislation; adheres to requirements; advising HR management on needed actions.
Updates payroll records by reviewing and approving changes in exemptions, insurance coverage, savings deductions, job titles, etc.
Maintains employee confidence and protects payroll operations by keeping information confidential.
Ensures compliance with all applicable state and federal wage and hour laws
Other Duties:
Perform other work-related tasks as requested or required.

Assist with various miscellaneous human resource projects.
Ensure HRIS/Payroll standard operating procedures are thoroughly documented, up to date and accessible to the payroll team.
Desired Qualifications:
As a guide, indicated below is the preferred education and experience for this position:
2 - 3 years of experience in the payroll field with strong knowledge as it relates to payroll policies

In-depth HCM experience, with Workday HCM. Expertise in relevant Workday modules (HCM, Recruiting, Onboarding, Compensation, Performance, Talent, Benefits, preferred.

Strong interpersonal, problem solving, customer service skills with the ability to collaborate with team members to understand and develop technology solutions for business needs related to HR.
Listed below are the skills preferred for this position:
Relentless follow-up skills.
Initiative, innovative and multi-tasking skills.
Ability to keep information confidential.
Excellent communication skills both verbal and written.
Sound judgment to develop and provide equitable
Solutions to customer problems within company guidelines and values.
Ability to work independently.
Ability to work in a fast-paced environment.
Positive and enthusiastic attitude.
Strong analytical skills.
Understanding of systems.
Team player.
Aloha Spirit!
Work Shift:
1st Shift (United States of America)
Special Language Requirement (If Applicable):