HR Business Partner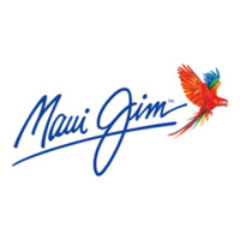 Maui Jim
People & HR
Peoria, IL, USA
Posted on Tuesday, October 10, 2023
At Maui Jim, you can expect, a unique culture, a well-known brand, and the opportunity to grow with a company that has a great reputation. We offer an inclusive, collaborative and "high touch" work environment that values the members of our 'Ohana. We work hard to develop our leaders who in turn develop their team members to reach their full potential, and we are committed to building a team that focuses on solid customer service.
If you would like to be part of an amazing adventure that is Maui Jim, check our current job openings and browse the site to learn more about our culture, benefits , and our Maui Jim 'Ohana! Aloha~
The overall objective of the department in which this position works is:
Direct, organize and control all activities relating to the employer/employee relationship.
The major function of this position is:
The HR Business Partner (HRBP) provides consultation and support to designated business departments, to help our leaders think strategically about people & culture, assess needs & develop solutions in human resources related areas (e.g. workforce planning, organizational design, performance management, employee relations, compensation, retention, career development, leadership development, etc.).
The principle responsibilities and duties of this position are:
Serves as the strategic partner to leadership in regards to driving talent development, engagement, and core HR initiatives for the organization.

Maintain positive relationships with managers and employees to promote our culture of open communication; uphold open communication with team members in all departments and at all levels.​

Continually develop a deep understanding of the various departments, their situations, and, most importantly, their needs to better develop mutually defined solutions to problems.

Facilitate the delivery of HR programs and services to support the business objectives in partnership with business leaders and staff; support implementation of business initiatives requiring HR knowledge and skills.

Help build leadership capabilities to address and resolve employee issues, ensuring a balance in representing all parties' interests by actively partnering and supporting leadership team members, managers, and individuals.
Work with and coach leaders and managers on effective people management; educate them on a variety of topics (such as interviewing, effective pay decisions, on-boarding new employees, coaching and developing employee performance, etc.).

Manage employee relations; including investigations, disciplinary actions, and performance improvement plans. Train and develop managers in maintaining important documentation for recordkeeping and compliance purposes in an organized manner.

Apply in-depth knowledge of legal requirements related to day-to-day management of employees, reducing legal risks and ensuring regulatory compliance; conduct effective, thorough, and objective investigations when needed.

Provide HR expertise in the areas of feedback, employee relations, development and coaching, compensation, and organizational development.
Manage and resolve complex employee relations issues. Conducts effective, thorough and objective investigations.
Work closely with management and employees to improve work relationships, build morale, and increase productivity and retention.

Participate in the continual development of HR programs, such as recruiting

, retention, compensation, benefits, and Learning & Development.

Maintain in-depth knowledge of legal requirements related to day-to-day management of employees, reducing legal risks and ensuring regulatory compliance. Partner with legal advisors as needed/required.

Analyze and interpret various types of employee reports (e.g., compensation, job levels, and attrition) to guide decision making and provide proactive solutions.

Educate team members on compensation practices, including compensation, performance feedback, performance calibration, and career transitions.

Provide guidance and input on business unit restructures, workforce planning and succession planning.

Partner with Training & Development to work on value-added programs in areas of training, development, career mobility, and job performance.

Identify training needs for business units and individual leadership coaching needs.
Participate in evaluation and monitoring of training programs to ensure success. Follows up to ensure training objectives are met.
Performs other related duties as assigned.
Desired Experience and Education:
Bachelor's degree in Business Administration, Human Resources, or related field.

Minimum 5+ years' experience as an HR Business Partner or similar role.

Expert knowledge of state and federal employment laws and regulations (ADA, EEO, FMLA, FLSA) and the ability to appropriately spot employment risk issues.
Required Skills/Abilities:
Demonstrated analytical thinking, problem solving, and decision making skills. Critical thinker with success in developing innovative solutions to business issues.

Effective interpersonal, oral and written communication skills with the ability to interact with all levels of people within and outside the organization; including the ability to build positive relationships and partnerships within and across departments throughout the organization

Excellent time management and organizational skills with the ability to prioritize several projects with changing priorities.

Coach and influence to achieve business results.
Ability to comprehend, interpret, and apply the appropriate sections of applicable laws, guidelines, regulations, ordinances, and policies.

Ability to handle confidential and sensitive information in a professional manner.

Ability to acquire a thorough understanding of the organization's hierarchy, jobs, qualifications, compensation practices, and the administrative practices related to those factors.

Excellent problem solving, critical thinking and decision making skills.

Ability to influence culture and create alignment between business goals, behaviors, and HR programs that drive

business results.
Proficient with Microsoft Office Suite

(e.g. Outlook, Word, Excel, PowerPoint).

Experience with Workday a plus.

Ability and willingness to pitch in and do whatever it takes to help teams succeed.
Physical Requirements:
Prolonged periods of sitting at a desk and working on a computer.

Must be able to lift up to 30 pounds at times.
Work Shift:
1st Shift (United States of America)
Special Language Requirement (If Applicable):