Lead, Commerce Technology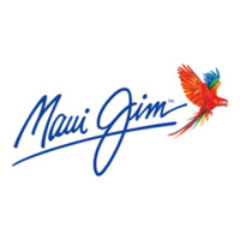 Maui Jim
IT
Peoria, IL, USA
Posted on Tuesday, October 10, 2023
At Maui Jim, you can expect, a unique culture, a well-known brand, and the opportunity to grow with a company that has a great reputation. We offer an inclusive, collaborative and "high touch" work environment that values the members of our 'Ohana. We work hard to develop our leaders who in turn develop their team members to reach their full potential, and we are committed to building a team that focuses on solid customer service.
If you would like to be part of an amazing adventure that is Maui Jim, check our current job openings and browse the site to learn more about our culture, benefits , and our Maui Jim 'Ohana! Aloha~
The Lead, Ecommerce Technology will be responsible for the applications and software development projects for Maui Jim supporting digital applications. This position will provide strategic and operational support for our consumer facing website, MauiJim.com.
Key Responsibilities
Commerce Operations & Development
Lead vendors and internal teams to execute the successful delivery of Maui Jim's vision, strategy, and roadmap of the ecommerce applications
Collaborate with developers and business users to design, develop, and integrate user interfaces and services that meet business needs
Define, execute, and track development sprints
Test and provide feedback on Release Candidate builds of ecommerce applications
Supports the authoring of and author project requirements for digital initiatives
Be responsible for the coordination of all operational support of ecommerce applications
Manage the performative aspects of all ecommerce systems to maintain operational excellence, including front-end and some high-level application and database functionality
Responsible for following up on all open and/or overdue tickets assuring a resolution in a timely manner
Ecommerce Customer Experience
Liaise with Marketing (brand and digital) and Creative teams on content and asset needs for digital initiatives
Coordinate and direct designs across ecommerce applications
Ensure content is translated and aligned with country-specific expectations
Research and understand new technologies impacting the ecommerce application space
Coordinate and communicate releases of new updates to ecommerce applications
Translate business needs to solutions within the ecommerce application product suite and author the requirements
Obtain a true understanding of the consumer journey, pain points, and customer needs through workshops, research, and analysis
Document wireframes and process flows for future enhancements and business requirements
Experience
3+ years experience in application management
3+ years managing and delivering software applications
Experience with rapid or agile development practices
Experience communicating technical requirements, talking with developers, and QA work
Experience with ecommerce platforms, SAP and Salesforce preferred
Experience managing vendors and/or internal teams
Experience leading vendors and internal teams
Understanding or experience with project management practices
Understanding of ecommerce and web technology platforms
Ability to develop consumer journeys and maps
Skills & Knowledge
Technical web or mobile development experience and/or training
Working understanding HTML, CSS and Javascript
Adept at handling multiple priorities and time sensitivities in a fast-paced environment
Ability to communicate technology solutions to technical and non-technical resources
Ability to communicate in a clear, concise, and considerate fashion electronically and in person
Experience in application development methodologies, practices, and tools
Experience with design tools, Adobe preferred
Experience working with teams to implement technical SEO and conversion rate optimization strategies
Work Shift:
1st Shift (United States of America)
Special Language Requirement (If Applicable):