Warehouse Lead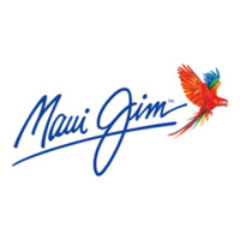 Maui Jim
Operations
Peoria, IL, USA
Posted on Tuesday, October 10, 2023
At Maui Jim, you can expect, a unique culture, a well-known brand, and the opportunity to grow with a company that has a great reputation. We offer an inclusive, collaborative and "high touch" work environment that values the members of our 'Ohana. We work hard to develop our leaders who in turn develop their team members to reach their full potential, and we are committed to building a team that focuses on solid customer service.
If you would like to be part of an amazing adventure that is Maui Jim, check our current job openings and browse the site to learn more about our culture, benefits , and our Maui Jim 'Ohana! Aloha~
The major function of this position is:
To be an integral part of daily production, provide support to supervisor, provide training and guidance of team. Replenish all stocks, pick orders, and process inbound and outbound inventory. Be a role model of Aloha attitude and performance.
ESSENTIAL DUTIES:
Provide internal and external customers with 100% satisfaction on all orders shipped and product picked by utilizing complete knowledge of the warehouse operations.

Partner with Supervisor on workflow, coordinate and assign daily job responsibilities for inbound, replenishment, picking, and outbound activities to ensure the department goals are met.

Proactively communicate any issues relating to our service commitments with Supervisor.

Provide team support and leadership by being the first line of contact for employee concerns.

Ability to support all warehouse locations.

Ensure team members are meeting company and department expectations by providing them with daily feedback, as well as discussing production reports with them.

Communicate and escalate any issues requiring the direction of the Supervisor i.e., behavior or production issues, employee relations issues, etc.

Train and cross train new and existing employees to ensure all department standards are met.

Ensure all training SOP materials are maintained and readily available for team.

Partner with the Supervisor to develop a fair and effective rotation schedule for the team, that includes the lead role in production at least 6 hrs. per day.

Backup any position in the bulk warehouse and maintain production standards.

Assist with daily warehouse monitoring.

Assist with daily Cycle Count Process and review discrepancies.

Communicate with warehouse supervisor as to the status of tasks/projects of the warehouse.

Be seen as one of the "go-to" people for the team and assist with day-to-day communications with other departments.

Provide input on process improvement ideas.

Assist with reporting duties, as requested.

Serve as a role model for performance and morale of the department.

Perform other work-related duties as requested and required.
Hours: Monday - Friday; 7:00 AM - 3:30 PM
Desired Qualifications:
High school graduate. 3-4 years' experience in warehousing.

Customer service experience is a plus.

SAP knowledge of inventory movements.

Experience with cycle counting, inventory reconciliations, and research.

Training and leadership experience is preferred.
Skills required to perform job:
Ability to communicate in a variety of business settings and provide outstanding customer service

Ability to coach/motivate/train others in a positive manner

Detail, problem-solving and logic skills

Ability to multi-task and prioritize

Ability to work in a team environment

Ability to work in a neat and well-organized manner

MS Excel experience

Ability to use PC programs and RF scanner

SAP/ShipERP experience

Positive attitude and behavior

Aloha Spirit
Work Shift:
1st Shift (United States of America)
Special Language Requirement (If Applicable):