Rx Lab Technician - 2nd Shift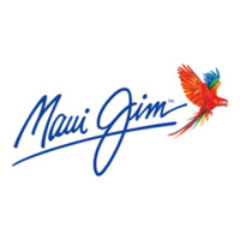 Maui Jim
Peoria, IL, USA
Posted on Tuesday, October 10, 2023
At Maui Jim, you can expect, a unique culture, a well-known brand, and the opportunity to grow with a company that has a great reputation. We offer an inclusive, collaborative and "high touch" work environment that values the members of our 'Ohana. We work hard to develop our leaders who in turn develop their team members to reach their full potential, and we are committed to building a team that focuses on solid customer service.
If you would like to be part of an amazing adventure that is Maui Jim, check our current job openings and browse the site to learn more about our culture, benefits , and our Maui Jim 'Ohana! Aloha~
The major function of this position is:
To provide lab support in the Maui Jim Prescription Lens Manufacturing Lab.
Essential Duties:
Run multiple operations within the Surface, Finish and/or AR Coatroom departments to process Maui Jim prescription lenses.

Timely manage the flow of lenses and trays through the process.

Maintain equipment maintenance and operating manuals.

Maintain continual operation of machinery.

Cross-train into all department activities and positions.

Follow written procedures to insure proper and efficient operation of all equipment.

Multi-task to maintain the efficient flow of production and breakage.

Work between all Rx departments to accomplish our mutual goal of high production, low spoilage, customer satisfaction and high quality.

Monitor and assist in the maintenance and repair of equipment. Consult with the Lab Manager on equipment breakdowns, part orders, and expansion needs.

Maintain the cleanliness of the equipment.

Follow all lab safety procedures.

Perform all other duties as requested or required by your manager.
Schedule:
2nd Shift- 2:30PM-11:00PM Monday-Friday
Pay:
Base rate $17.00/hr
Additional $2/hr shift differential for a total of $19/hr
Work Shift:
2nd Shift (United States of America)
Special Language Requirement (If Applicable):