Account Executive - Central/East Ontario (sports and outdoor)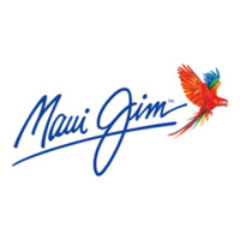 Maui Jim
Sales & Business Development
Canada · Remote
Posted on Tuesday, October 10, 2023
At Maui Jim, you can expect, a unique culture, a well-known brand, and the opportunity to grow with a company that has a great reputation. We offer an inclusive, collaborative and "high touch" work environment that values the members of our 'Ohana. We work hard to develop our leaders who in turn develop their team members to reach their full potential, and we are committed to building a team that focuses on solid customer service.
If you would like to be part of an amazing adventure that is Maui Jim, check our current job openings and browse the site to learn more about our culture, benefits , and our Maui Jim 'Ohana! Aloha~
The major function of this position is:
To travel throughout the territory to sell and promote Maui Jim. Grow sales and increase business by calling on accounts to carry out the Company's marketing plans and policies.
In order of importance, the principal responsibilities and duties of this position are:
Maintain and increase the sales of Maui Jim and Zeal Optics to accounts.

Develop key relationships with accounts.

Select clients for marketing that present the greatest potential for immediate and future sales.

Work with Managing Director to effectively use call cycle software to develop an efficient and effective call cycle route.

Track account visits and complete missions in Lae Ula app to provide Company with account data.

Project a professional image to all classes of accounts while presenting company services and policies.

Inform management of developments that may affect the territory's economy or potential growth.

Effectively utilize literature and promotional material supplied by the Company.

Maintain and establish the necessary territory records and information required by management.

Enhance sales through influencing and motivating through effective training, communication and presentations skills
OTHER FUNCTIONS:
Collect and supply information to management that can provide better service and penetration into our market.

Represent the company when requested at professional meetings or industry functions.

Record and document business expenses on a regular basis required for company payment.

Perform other work-related tasks as requested or required.
Territory: Sport and sun specialty, covering golf, fishing, marine, snowmobiling, tennis, ski/snowboard. Based in Toronto, covering Ottawa, Peterborough, Scarborough, North York, Beaches, Aurora, Port Severn, Huntsville, Mactier, Port Carling, Sudbury, Timmins, Hearst etc.
Overnight Travel: 5-10 nights per month
Desired qualifications:
As a guide, indicated below is the preferred education and experience for this position:
University degree in business field with a minimum of 2 to 3 years successful field sales experience. Experience in sunglass or optical industry is preferred.
In lieu of education, the following equivalent experience is preferred:
High school graduate with 1 to 2 years college with a minimum of 3 to 4 years field sales experience. Experience in sunglass or optical industry is preferred.
Skills preferred for this position:
Travel

Excellent presentation and communication skills

Strong people skills

Self‑motivated

Enthusiastic

Possess ability to learn quickly and work with change

Overnight travel required

Aloha spirit
Work Shift:
Special Language Requirement (If Applicable):