Casual Customer Fulfillment Technician-2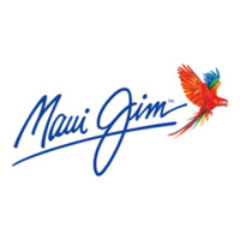 Maui Jim
Customer Service
Peoria, IL, USA
Posted on Tuesday, October 10, 2023
At Maui Jim, you can expect, a unique culture, a well-known brand, and the opportunity to grow with a company that has a great reputation. We offer an inclusive, collaborative and "high touch" work environment that values the members of our 'Ohana. We work hard to develop our leaders who in turn develop their team members to reach their full potential, and we are committed to building a team that focuses on solid customer service.
If you would like to be part of an amazing adventure that is Maui Jim, check our current job openings and browse the site to learn more about our culture, benefits , and our Maui Jim 'Ohana! Aloha~
The major function of this position is:
Process all sunglass orders accurately and efficiently. Process all SAP functions required to complete responsibilities. Provide excellent customer service.
Essential Duties:
Process all customer orders including picking, packing, confirming, shipping and general replenishment.
Provide outstanding customer service to all customers internally and externally.
Ship repair orders.
Perform distribution functions in SAP.
Perform shipping through electronic shipping system.
Interface with repair and customer service departments.
Work on special projects and support functions throughout the distribution center.
Double check all orders and replenishment to assure 100% accuracy.
Maintain at least minimum production and accuracy standards as set by dept.
Other Duties:
Communicate and contribute ideas to supervisor and team to ensure department is moving toward goals.
Present flexibility and maturity in working with your team members.
Perform all other work related duties as requested or required.
Schedule:
Saturdays: 8 AM - 4:30 PM (2-3 per month)
Hours may vary week by week depending on business needs, but not to exceed an average of 20 hours per week, year-round.
Desired Qualifications:
As a guide, indicated below is the preferred education and experience for this position:
1-2 years picking/shipping experience
Listed below are the particular skills preferred for this position
Attention to detail

Excellent communication skills

Strong organizational skills

Ability to work in a team environment

Ability to adapt to rolling schedule and hours

Willingness to accept mandatory overtime

Ability to work with Aloha
Special Physical Requirements:
Ability to communicate in a variety of business settings.

Ability to utilize a PC.

Ability to lift up to 50 pounds.

Ability to move at a fast pace.

Ability to stand for long periods of time.
Work Shift:
1st Shift (United States of America)
Special Language Requirement (If Applicable):