Welder $31.32/hr 2nd Shift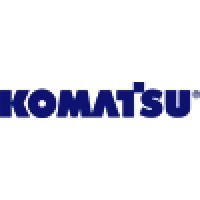 Komatsu
People & HR
Peoria, IL, USA
Posted on Tuesday, November 14, 2023
Komatsu is an indispensable partner to the construction, mining, forestry, forklift, and industrial machinery markets, maximizing value for customers through innovative solutions. With a diverse line of products supported by our advanced IoT technologies, regional distribution channels, and a global service network, we tap into the power of data and technology to enhance safety and productivity while optimizing performance. Komatsu supports a myriad of markets, including housing, infrastructure, water, pipeline, minerals, automobile, aerospace, electronics and medical, through its many brands and subsidiaries, including TimberPro, Joy, P&H, Montabert, Modular Mining Systems, Hensley Industries, NTC, and Gigaphoton.
Job Overview
Komatsu's welders perform single and multi-pass welding using a variety of welding techniques including GMAW (MIG), Submerged Arc, and GMAW-P to fabricate chassis for Komatsu's world-class electric mining trucks. Welders will work from blueprints, manufacturing plans, and welding drawings to setup and weld structures. These individuals will safely and efficiently perform all aspects of fabrication.
Key Job Responsibilities
Komatsu's welders perform all phases of chassis fabrication for Komatsu's mining trucks. This includes sub-component fabrication, frame setup, weldout, and
Perform cleanup of their own welding passes
Correct welding flaws identified by visual, die penatrent or U/T inspection
Will use cranes to move plate steel and components to setup welding.
May use information systems, as necessary to perform job duties.
May work closely with Engineering Department.
Works from engineering prints, routings, and procedures with minimum supervision.
Will be responsible for quality and safety of own work including the utilization of appropriate protective equipment.
Qualifications/Requirements
Candidates must have at least 3 years Welding experience, proficiency in GMAW, GMAW-P and Sub Arc Welding (SAW).
The ability to weld in all positions and run multiple pass welds
Skill to read, interpret and manufacture parts from weld drawings, weld symbols and weld procedures.
Ability to use carbon arc gouging, acetylene torch, grinders and most other general manufacturing tools safely.
General math skills required, ability to read a tape measure, inch and/or mm.
Must pass appropriate test
Will be required to complete a physical commensurate with DOL Medium duty work requirements which includes drug testing.
Komatsu is an Equal Opportunity Workplace and an Affirmative Action Employer. All qualified applicants will receive consideration for employment without regard to race, color, religion, sex, sexual orientation, gender identity, national origin, disability, or protected veteran status.