2nd Shift - Production Coordinator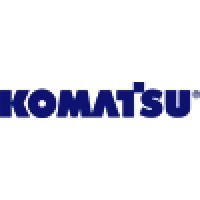 Komatsu
Peoria, IL, USA
Posted on Tuesday, November 14, 2023
Komatsu is an indispensable partner to the construction, mining, forestry, forklift, and industrial machinery markets, maximizing value for customers through innovative solutions. With a diverse line of products supported by our advanced IoT technologies, regional distribution channels, and a global service network, we tap into the power of data and technology to enhance safety and productivity while optimizing performance. Komatsu supports a myriad of markets, including housing, infrastructure, water, pipeline, minerals, automobile, aerospace, electronics and medical, through its many brands and subsidiaries, including TimberPro, Joy, P&H, Montabert, Modular Mining Systems, Hensley Industries, NTC, and Gigaphoton.
Job Overview
The Production Scheduler is responsible for the scheduling, generating and processing of production orders through one or more departments as assigned by the appropriate Supervisor, Production Control. This includes monitoring of Schedules, Capacity Reports, Status Reports and other appropriate sourecs of information.
The Production Scheduler is also responsible for expediting of purchase and manufacture items to support timely execution of production orders, assembly schedules and shipping schedules to customers and sister plants. In addition, supports actions to assure inventory accuracy.
Scope
The production scheduler plans and/or executes 2500-5000 production orders for every 700-800 items annually. They are responsible for controlling and monitoring in house inventory valued between $3.0 - $6.5 million in support of 6 to 15 manufacturing cells (departments) employing up to 45 people. He (she) executes picking plans to support the assembly of up to 4 distinct models with an annual until production ranging from 150 to 300 or executes pick plans to satisfy $12.0 - $15 million in sales of plan supplied components to the parts operation.
Key Job Responsibilities
Using available system generated reports to plan and execute appropriate "Picking Schedule" to generate outbound advice for Stores picking activity in support of "in house" manufactured supply orders and "in house" sales orders for the PDC or Direct Shipments to distributors.
Using Shortage Reports and "At Risk Report" to expedite material as required to meet production order, assembly schedule start dates and Sales Order shipment dates.
Monitor and/or maintain production & inventory status reports to assure operations can proceed to plan. Report conditions threatening the plan to appropriate Supervisors. Provide material availability dates to the Parts Department or other internal customers.
Monitor and maintain system parameters and policies related to assigned items, their BOM's and the material distribution.
From Defect Notices submitted by inspectors, arrange for item replacement or repair items as required.
Provide for replacement of items missing, lost or incorrectly picked for assembly or production operations as reported by hourly personnel or supervision.
Participate in new employee orientation and training.
Perform other tasks of a clerical nature as required and/or assigned by supervision.
Qualifications/Requirements
Associates degree or equivalent.
Five years' experience in production control, inventory control or operating systems.
Ability to express job demands verbally and in written or electronic communications clearly to supervision, peers and operating personnel.
Must be capable of operating personal computer.
Moderate knowledge or better of "Microsoft Word" and "Microsoft Excel" is desirable.
Must have good organizational skills.
Must be able to meet operational deadlines during times of stress and peak activity.
Komatsu is an Equal Opportunity Workplace and an Affirmative Action Employer. All qualified applicants will receive consideration for employment without regard to race, color, religion, sex, sexual orientation, gender identity, national origin, disability, or protected veteran status.