Shop Clerk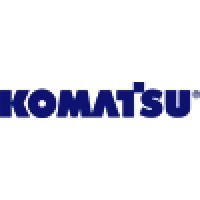 Komatsu
Peoria, IL, USA
Posted on Tuesday, November 14, 2023
Komatsu is an indispensable partner to the construction, mining, forestry, forklift, and industrial machinery markets, maximizing value for customers through innovative solutions. With a diverse line of products supported by our advanced IoT technologies, regional distribution channels, and a global service network, we tap into the power of data and technology to enhance safety and productivity while optimizing performance. Komatsu supports a myriad of markets, including housing, infrastructure, water, pipeline, minerals, automobile, aerospace, electronics and medical, through its many brands and subsidiaries, including TimberPro, Joy, P&H, Montabert, Modular Mining Systems, Hensley Industries, NTC, and Gigaphoton.
Job Overview
Komatsu's warehousing personnel, internally called Shop Clerks, are responsible for picking, packing and shipping parts to our distributors, customers, and supply chain all over the world. These employees are deployed to either supporting our onsite production or to work in our service parts warehouse.
Key Job Responsibilities
Pick, pack, label and receive or ship parts.
Accurately identify parts for warehousing or production.
Effectively and effectively use material handling equipment including stand-up reach trucks and fork trucks to move materials.
Shop clerks help ensure accurate inventory by checking transaction papers such as receipts, requisitions, bill of materials, part lists.
Experienced shop clerks also help to train new workers in their job pattern.
Qualifications/Requirements
Qualified candidates will document 2 or more years of experience using warehouse material handling equipment to store materials to or pick parts from industrial racks. Preference will be given to those who demonstrate the following qualifications:
Experience using stand-up reach trucks, swing reach, and stand-up fork lifts, and electric hand jacks
Be able, after being qualified, to operate material handling equipment as needed for duties in this job pattern.
Basic math skills including addition, subtraction, multiplication, and division
Computer literacy and experience using computerized warehousing systems
Interpersonal skills that facilitate communications with internal and external customers and suppliers.
Ability to identify, label, and transport materials within the Komatsu facilities.
Will be required to complete a physical commensurate with DOL Medium duty work requirements which includes drug testing.
Komatsu is an Equal Opportunity Workplace and an Affirmative Action Employer. All qualified applicants will receive consideration for employment without regard to race, color, religion, sex, sexual orientation, gender identity, national origin, disability, or protected veteran status.