Electrical Assembler Technician Apprentice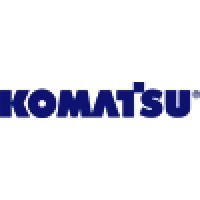 Komatsu
Other Engineering
Peoria, IL, USA
Posted on Friday, November 10, 2023
Komatsu is an indispensable partner to the construction, mining, forestry, forklift, and industrial machinery markets, maximizing value for customers through innovative solutions. With a diverse line of products supported by our advanced IoT technologies, regional distribution channels, and a global service network, we tap into the power of data and technology to enhance safety and productivity while optimizing performance. Komatsu supports a myriad of markets, including housing, infrastructure, water, pipeline, minerals, automobile, aerospace, electronics and medical, through its many brands and subsidiaries, including TimberPro, Joy, P&H, Montabert, Modular Mining Systems, Hensley Industries, NTC, and Gigaphoton.
Job Overview
Electrical technicians are responsible for the assembly, installation or service of electrical components on Komatsu's off-road mining equipment. After training they must be able to perform this activity from technical schematics with minimal instruction.
Key Job Responsibilities
Will perform various electrical assembly functions including the fabrication of electrical cable and harness structures.
Performs all electrical tests, uses electronic checking devices, troubleshoots and does all electrical work as required with or without supervision.
May perform various mechanical assembly functions, excluding the assembly of hydraulic systems of the equipment under the direction of a mechanical assembler.
When safety is not a factor, may use stud welder.
May use information systems, as necessary to perform job duties.
Operates equipment and performs final inspection including appropriate documentation.
May work on special or pilot models including major layout and assembly according to prints and verbal instructions.
May work closely with Engineering Department.
Works from engineering prints, routings, and procedures with minimum supervision.
Will be responsible for quality and safety of own work including the utilization of appropriate protective equipment.
With train others as directed.
Qualifications/Requirements
LEVEL 1 candidates will demonstrate electrical aptitude as documented. Must have completed a post high school electrical program and 1 year of applicable experience utilizing schematics and blueprints for troubleshooting and repair of electronics. .Documented experience in electrical wiring in the automotive/truck, aircraft, marine or agricultural implement industries. Documented expertise in the use of a digital volt meter.
LEVEL 2 candidates must have completed a post high school electrical program.
Must pass appropriate test.
Komatsu is an Equal Opportunity Workplace and an Affirmative Action Employer. All qualified applicants will receive consideration for employment without regard to race, color, religion, sex, sexual orientation, gender identity, national origin, disability, or protected veteran status.