Manufacturing Engineer with CWI and/or extensive weld knowledge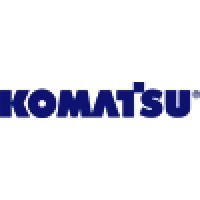 Komatsu
Peoria, IL, USA
Posted on Tuesday, November 7, 2023
Komatsu is an indispensable partner to the construction, mining, forestry, forklift, and industrial machinery markets, maximizing value for customers through innovative solutions. With a diverse line of products supported by our advanced IoT technologies, regional distribution channels, and a global service network, we tap into the power of data and technology to enhance safety and productivity while optimizing performance. Komatsu supports a myriad of markets, including housing, infrastructure, water, pipeline, minerals, automobile, aerospace, electronics and medical, through its many brands and subsidiaries, including TimberPro, Joy, P&H, Montabert, Modular Mining Systems, Hensley Industries, NTC, and Gigaphoton.
Job Overview
Complete in a timely manner Manufacturing Engineering related projects with emphasis on safe work practices, Production/Warehouse Department procedures, routings, packaging requirements, manpower requirements, standards, layout, tooling/fixtures, equipment purchases that provide method improvements and cost reduction opportunities. Projects will include improved process flow in the fabrication/warehouse through shipping operations as well as supporting material flow and systems from suppliers to line side delivery. Programming CNC machines, fabricating, welding, painting, and assembly part knowledge with experience to develop processes to produce a part per print. Understand all warehouse processes through inbound packaging, put away, picking, packing, and shipping. Purpose of this position is to support and foster continuous improvement of all aspects of the Production/Warehouse Process.
Scope

Recommends tooling, equipment and system purchases to support current and new models along with warehouse processing of spare parts.
Responsible for generating routings, procedures, tool specifications and programs for automated equipment to meet SQDC demands.
Review layouts for continuous improvement and develop standards for all processes with manufacturing and warehouse operations.
Key Job Responsibilities
Select tools and programs related to automated equipment, such as CNC machine tools by utilizing CAD/CAM and computer software to effectively utilize manpower, machines, and facilities.
Complete projects assigned timely by utilizing project planning tools and communicating with all aspects required to successfully complete each project.
Recommends tooling, equipment to assist Fabrication and Warehousing through confirmation process flow for existing Models and revised and/or new Models along with warehouse processes.
Update Production routings to coordinate fabrication through assembly flow, include confirmation and report proper costing and coordinate introduction of ECN's (Engineering Change Notices). Setup operations within MRP system to manage inventory for warehouse.
Develop Manpower requirements for area assigned of the Production Department to support changing production volumes and assist with proper manning levels. Including Warehouse Department.
Understand capital and departmental budget to assist in cost management while improving the safety, quality, and cost of all processes assigned.
Ensures Sub Assembly, Main Line stations, and Warehouse processes are balanced operations and standard times are reviewed for accuracy.
Develop packaging requirements for spare parts department, suppliers, and 3PL.
Resolve timely any safety, quality, delivery, cost issue utilize Komatsu Way. Design ergonomic handling devices for manufacturing and warehouse. Perform root cause analysis with countermeasures to eliminate risk.
Utilize Lean Manufacturing tools, line balancing, 5S, Standard Work Instructions, Gemba, Kaizen, PDCA, Poke Yoke, and Visual Factory
Perform time studies to determine best manufacturing/warehouse practice and develop "Make Vs. Buy" analysis.
Identifies bottleneck areas and make recommendations to reduce and/or eliminate – goal is to increase efficiency. Maintains an up to date layout of the area assigned.
Supports the departmental goals and apply experience to achieve timely resolve of assigned tasks. Ensure ISO documents are updated.
Other activities as assigned by management.
Qualifications/Requirements
Bachelor of Science Degree in Manufacturing or Industrial Engineering.
Minimum of 1 to 3 years of experience in the manufacturing engineering field.
Proficient with all computer applications, i.e. Excel, Word, Power Point, Project Management etc.
Proficient using 3D CAD and AutoCAD software.
High-level of skill in setting standards, methods improvements, layout design, assembly tooling/fixtures, line balancing, equipment justification and developing assembly worksheets.
Excellent communication skills, verbal, written, and phone are essential.
Ability to simultaneously work on many projects is required.
High-level knowledge of geometric dimensioning and tolerancing to develop processes that produce high quality parts.
Accuracy and attention to detail are required
Patience, persistence, and problem-solving skills are very important.
Must comply with all environmental and safety rules, and practices.
Komatsu is an Equal Opportunity Workplace and an Affirmative Action Employer. All qualified applicants will receive consideration for employment without regard to race, color, religion, sex, sexual orientation, gender identity, national origin, disability, or protected veteran status.