Senior International & Domestic Logistics Associate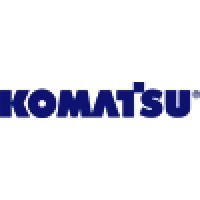 Komatsu
Operations
Peoria, IL, USA
Posted on Saturday, November 4, 2023
Komatsu is an indispensable partner to the construction, mining, forestry, forklift, and industrial machinery markets, maximizing value for customers through innovative solutions. With a diverse line of products supported by our advanced IoT technologies, regional distribution channels, and a global service network, we tap into the power of data and technology to enhance safety and productivity while optimizing performance. Komatsu supports a myriad of markets, including housing, infrastructure, water, pipeline, minerals, automobile, aerospace, electronics and medical, through its many brands and subsidiaries, including TimberPro, Joy, P&H, Montabert, Modular Mining Systems, Hensley Industries, NTC, and Gigaphoton.
Job Overview
Process international & domestic orders for shipping, following priority, and routing guidelines. Invoice all orders accurately, making quantity and assorted charge adjustments.
Key Job Responsibilities
Prepare, enter or check bills of lading, waybills, and other shipping documents covering shipments of service parts, assigning predetermined routings and freight classifications. Accumulating weights and combing shipments consigned to the same destination.
Investigate and adjust errors reported in shipments.
Layout loads and contact carriers for single shipments to one destination with stop-offs when beneficial.
Coordinate outbound shipments with Customer Service and Warehouse Packing Department.
Coordinate the shipping of international & domestic outbound shipments with freight forwarders and specialized transportation companies.
Supply documentation to freight forwarders and carriers as necessary.
Accurately invoice orders for international & domestic outbound shipments making manual adjustments and adding assorted charges as necessary.
File shipping documents and customer orders; scan all to Share Point.
Process freight and carrier claims.
Qualifications/Requirements
Must have High School education or equivalent, plus 18-24 months of experience.
Must have data entry experience.
Must be able to learn and understand the use of general business documents such as invoices, bill of ladings, airway bills, and freight invoices.
Must have good communication skills, both written and verbal.
Previous experience in logistics or general business environment beneficial.
Extreme sense of urgency.
Results and process-oriented: change agent.
Regular attendance.
Physical Requirements: While performing the duties of this job, the associate is required to have ordinary ambulatory skills sufficient to visit other locations; and the ability to stand, walk, stoop, kneel, crouch, and manipulate (lift, carry, move) light to medium weights of 1-10 pounds. Requires good hand-eye coordination, arm, hand, and finger dexterity, including the ability to grasp, and visual acuity to use a keyboard, operate equipment and read application information. The associate frequently is required to sit, reach with hands and arms, talk, and hear.

Additional Information
Timely shipping of approximately 24,000 service parts orders annually to Distributors/Customers. Partially impacts annual freight costs by combining orders and maximizing the use of truckload to achieve favorable transportation expense.
Komatsu is an Equal Opportunity Workplace and an Affirmative Action Employer. All qualified applicants will receive consideration for employment without regard to race, color, religion, sex, sexual orientation, gender identity, national origin, disability, or protected veteran status.