Design Engineer, Electrical- Systems & Components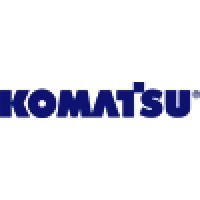 Komatsu
Other Engineering, Design
Peoria, IL, USA
Posted on Friday, October 20, 2023
Komatsu is an indispensable partner to the construction, mining, forestry, forklift, and industrial machinery markets, maximizing value for customers through innovative solutions. With a diverse line of products supported by our advanced IoT technologies, regional distribution channels, and a global service network, we tap into the power of data and technology to enhance safety and productivity while optimizing performance. Komatsu supports a myriad of markets, including housing, infrastructure, water, pipeline, minerals, automobile, aerospace, electronics and medical, through its many brands and subsidiaries, including TimberPro, Joy, P&H, Montabert, Modular Mining Systems, Hensley Industries, NTC, and Gigaphoton.
Job Overview
Responsible for completing general electrical assignments, as well as contributing to design teams on electrical projects for vehicle chassis, and/or components, and/or systems. To develop electrical system design concepts and associated documentation to support the manufacturing of products.
Development to meet design compliance to Engineering Standards, product quality and product cost. Interface with other Komatsu Engineering groups and suppliers as required for exchange of technical information.
Provide technical support to Manufacturing for vehicle build issues, Marketing plus Sales for vehicle sales issues, and Service, QA, and Parts for customer issues.
Visit customer sites for resolution of product issues, promotion of sales, maintaining knowledge of mine environment, and understanding customer expectations.
Key Job Responsibilities
Develop electrical circuit designs, create wiring diagrams, and release manufacturing drawings for both current products and new vehicle development.
Work directly with electrical suppliers to resolve issues and work with contract services to create and approve electrical drawings.
Communicate effectively verbally and in writing. Write clear and concise memo's including drafts of technical documentation such as Parts and Service News, Operator and Shop Manuals, etc. Attend Design Reviews and make presentations for electrical Design Reviews, etc. Keep Assistant Chief Engineer and Chief Engineer informed of project status and advise of potential risks to the successful completion of the project to provide opportunity for timely corrective action.
Develop Quality Confirmation Check Sheets for design concepts. Create electrical checkout procedures needed for verifying functionality and validating electrical designs.
Discuss, negotiate, and resolve specification issues with Manufacturing and Suppliers, as required. Understand and accommodate manufacturing capabilities and limitations.
Determine required quality confirmation tests and coordinate with Test Department.
Meet Quality, Cost and Delivery targets established for the Project. Utilize continuous improvement techniques to improve quality, reduce cost and lead time, etc.
Maintain effective Engineering Change Control by preparing and processing appropriate Engineering Release Letters.
Support manufacturing with Production builds and Prototype development by resolving problems with effective countermeasures and follow-up documentation.
Support Service and QA departments by determining root cause of problems and developing effective countermeasures.
Present design concept, quality confirmation check sheet and design progress at Design Review Meetings.
Support Sales and Marketing by ensuring that product meets customer expectations and by developing special features as required.
Travel to machine worksites to participate in surveys, investigate problems, understand applications, determine customer expectations, install, and evaluate countermeasures, etc.
Qualifications/Requirements
BS Degree or higher in Electrical Engineering or related technical field from an accredited university with at least 2 years of work experience in the design of related products. OR

Associates degree in a technical field with at least 7 years of work experience in the design of related products. OR
12 years of work experience in the design of related products.

Knowledge with off-highway mobile equipment and application.
Must have good mechanical and electrical aptitude.
Must have good communication skills.
Knowledge of low voltage DC control circuits (5V, 12V, 18V, 24V).
Knowledge of high voltage AC and DC circuits (700V – 2600V).
Good working knowledge of CAD and/or PC Programs for design function.
Good knowledge of analytical and testing methods and procedures.
Good working knowledge of failure and root cause analysis.
Appropriate knowledge in the specialized areas of electrical and electronic systems. General knowledge of hydraulics, engines, drive systems, ISO and MSHA regulations and recommended practices. In addition, knowledge of construction/mining practices, serviceability and maintenance procedures, operator preferences, etc. must be incorporated into the designs.
The ideal candidate would additionally have experience in the following:
Experience with 2D wiring design software such as Capital Logic, RSD, Pro-Diagram, Zuken E3, etc.
Experience with 3D CAD software such as Creo/Creo-View
Strong electrical circuit troubleshooting skills.
Experience with high voltage component selection such as switchgear, contactors, fuses, current transformers, and their implementation.
Understanding of high voltage enclosure design criteria such as arc-flash mitigation, component layout, etc.
Experience with FMEA and Risk Assessments, ISO functional safety and MTTF, (ISO 12100, ISO 13849, ISO 14990.
Komatsu is an Equal Opportunity Workplace and an Affirmative Action Employer. All qualified applicants will receive consideration for employment without regard to race, color, religion, sex, sexual orientation, gender identity, national origin, disability, or protected veteran status.