Contract Administrator - Purchasing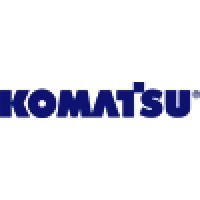 Komatsu
Administration
Peoria, IL, USA
Posted on Wednesday, October 18, 2023
Komatsu is an indispensable partner to the construction, mining, forestry, forklift, and industrial machinery markets, maximizing value for customers through innovative solutions. With a diverse line of products supported by our advanced IoT technologies, regional distribution channels, and a global service network, we tap into the power of data and technology to enhance safety and productivity while optimizing performance. Komatsu supports a myriad of markets, including housing, infrastructure, water, pipeline, minerals, automobile, aerospace, electronics and medical, through its many brands and subsidiaries, including TimberPro, Joy, P&H, Montabert, Modular Mining Systems, Hensley Industries, NTC, and Gigaphoton.
Job Overview
Controls Purchase Order placement and maintenance with suppliers for $15 - 18 million per year in assigned commodities. Shares responsibility for $3 - 5 million per month in inventory of assigned commodities.
Key Job Responsibilities
Purchase Order Administration for assigned commodities: planning orders to current requirements, placement with suppliers, releases against blanket purchase orders, determination of delivery lot sizes
Inventory Control for assigned commodities via maintenance of manufacturing system planning policies.
Insure that correct and current technical data is dispatched with each purchase order as required.
Provide additional levels of control for critical or high value materials via PC based spreadsheets or data bases. These instruments to accurately reflect data from the primary electronic management system.
Administer the processing of rejected materials in a timely fashion: rework in house as required, returns to suppliers, reordering to replace unusable inventory, supplier recovery of scrap and rework
Expedite assigned commodities when expediter is unable to obtain an acceptable delivery date.
Resolve receiving or invoicing discrepancies.
All duties and responsibilities of the position are to be approached with the goal of realizing continuous direct or indirect cost and inventory reductions.
Monitor supplier performance reports and recommend corrective action where required.
Make field trips to suppliers as required to maintain optimum relationships in respect to product or communications issues.
Perform other duties as assigned.
Qualifications/Requirements
B.S. in Business Administration, Industrial Management, or Engineering, plus 2 - 3 years' experience in Purchasing or Materials Management or 3 - 5 years of related industrial Purchasing experience.
Ability to be an effective negotiator.
Basic understanding of the technology involved in the production or processing of assigned commodities.
Knowledge of material planning systems, bills of material, and other computer-based purchasing and inventory management systems.
Knowledge of basic cost accounting principles and an understanding of value engineering and applications to cost reduction programs.
Ability to communicate effectively, both written and verbal.
Understanding of current market conditions and business climate as related to assigned commodities.
Must have a valid Driver's License.
Physical Requirements: While performing the duties of this job, the associate is required to have ordinary ambulatory skills sufficient to visit other locations; and the ability to stand, walk, stoop, kneel, crouch, and manipulate (lift, carry, move) light to medium weights of 1-10 pounds. Requires good hand-eye coordination, arm, hand and finger dexterity, including ability to grasp, and visual acuity to use a keyboard, operate equipment and read application information. The associate frequently is required to sit, reach with hands and arms, talk and hear.
Komatsu is an Equal Opportunity Workplace and an Affirmative Action Employer. All qualified applicants will receive consideration for employment without regard to race, color, religion, sex, sexual orientation, gender identity, national origin, disability, or protected veteran status.