Sr. Analytical Engineer - Dynamics Simulation and Analysis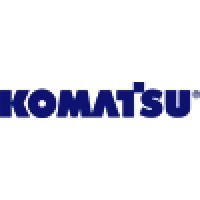 Komatsu
Peoria, IL, USA
Posted on Tuesday, October 10, 2023
Komatsu is an indispensable partner to the construction, mining, forestry, forklift, and industrial machinery markets, maximizing value for customers through innovative solutions. With a diverse line of products supported by our advanced IoT technologies, regional distribution channels, and a global service network, we tap into the power of data and technology to enhance safety and productivity while optimizing performance. Komatsu supports a myriad of markets, including housing, infrastructure, water, pipeline, minerals, automobile, aerospace, electronics and medical, through its many brands and subsidiaries, including TimberPro, Joy, P&H, Montabert, Modular Mining Systems, Hensley Industries, NTC, and Gigaphoton.
Job Overview
Analyze complex mechanical components, structures, and systems in concept, design, or hardware stages to insure adequate performance for the intended function. Recommend and evaluate design modifications to solve product reliability issues, improve performance, and add value. Provide leadership in the development of advanced analytical methods and techniques utilizing state-of-the-art technology.
Key Job Responsibilities
Plan and execute analysis of models of mining vehicles, and systems to evaluate adequacy of function, product service life and/or strength, by applying state-of-the-art, computer-based, multi-body dynamic simulation, control simulation and other analysis methods. Evaluate and/or establish system dynamic response, make product improvement recommendations, and assist in the cost-effective solution of product reliability issues.
Maintain open communications with all internal and external customers and suppliers, providing technical guidance and support, as well as promoting free exchange of ideas and information, in order to produce a superior product.
Remain current in knowledge of structural analysis techniques and tools, including both solid and finite element (FE) modeling and analysis software such as ANSYS, in order to produce timely and accurate results. This includes attendance at software user conferences, as well as technical seminars.
Prepare clear, concise, neat, and comprehensive technical data reports for the purpose of communicating results and recommendations, as well as for documenting procedures for others to follow.
Maintain a working knowledge of computer systems and available software such as Microsoft Word, EXCEL, and PowerPoint for purposes of expediting analysis results, as well as for presentation of data.
Provide leadership in the development of new and advanced analytical methods and techniques utilizing state-of-the-art technology in an effort to continually improve upon timeliness and accuracy of solutions.
Assume project responsibility on major analyses by providing planning, technical guidance, and coordination with both inside and outside functions, as required, to complete the assignment as scheduled. This may include supervision of other Analytical personnel.
Maintain a working knowledge of strain gage and load/pressure transducer applications, including familiarity with available test software used in reviewing and analyzing acquired data, for purposes of enhancing understanding of product application and responses and for correlation with analysis results.
Provide assistance to test department whenever appropriate, e.g., in providing load/displacement expectations, in placement of strain gages and/or transducers, for purposes of most accurately validating and assessing performance of components, structures, and systems.
Provide technical support to product design and test personnel, as well as specialized engineering committees, to assist in establishing performance and reliability criteria for purposes of standardizing and maintaining consistency in product evaluation.
Perform other duties as assigned
Qualifications/Requirements
B.S. in Engineering, Technology, Mathematics, or related science.
Knowledge of Rigid Body Kinematics and Dynamics Modeling, including Multi-Body Dynamics (MBD) and related software (MSC Adams preferred)
Experience in multiple simulation areas that may include:

Flexible Body Dynamics Modeling, including Transient Finite Element Analysis (FEA) and Integration into an MBD Environment (Ansys preferred)
Multi-domain Modeling including mechanical, hydraulics, pneumatics, or electrical systems (examples: MSC Easy5 or Simulink preferred, Automation Studios)
Modeling and Design of Controls (Example: Simulink, Matlab)

6+ yrs. total experience in Simulation: 3+ in general simulation and 3+ in Dynamics Simulation. Testing experience is a benefit.
Strong background in mechanical engineering fundamentals with demonstrated competency in Theoretical and Applied Mechanics, including statics, dynamics, strength of materials, strain gage theory and application, fundamentals of fatigue, numeric integration, et. al.
High level of knowledge and experience in application of advanced engineering analysis software and techniques, including principles of modeling and interpretation of results.
Good working knowledge of CAD, PC's, and local operating systems (e.g. Windows).
Strong knowledge of principles of computer programming as related to solution of engineering problems.
Demonstrated supervisory/management ability, as well as good judgment and communication skills.
Ability to work well with other people and take part as a team member, as well as lead that team on specified projects.
Additional Information
Physical Requirements: While performing the duties of this job, the associate is required to have ordinary ambulatory skills sufficient to visit other locations; and the ability to stand, walk, stoop, kneel, crouch, and manipulate (life, carry, move) light to medium weights of 1-10 pounds. Requires good hand-eye coordination, arm, hand and finger dexterity, including ability to grasp, and visual acuity to use a keyboard, operate equipment and read application information. The associate frequently is required to sit, reach with hands and arms, talk and hear.
Komatsu is an Equal Opportunity Workplace and an Affirmative Action Employer. All qualified applicants will receive consideration for employment without regard to race, color, religion, sex, sexual orientation, gender identity, national origin, disability, or protected veteran status.