Mining Application Engineering Intern (Peoria, IL)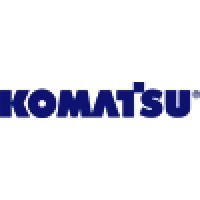 Komatsu
Peoria, IL, USA
Posted on Wednesday, September 13, 2023
Komatsu is an indispensable partner to the construction, mining, forestry, forklift, and industrial machinery markets, maximizing value for customers through innovative solutions. With a diverse line of products supported by our advanced IoT technologies, regional distribution channels, and a global service network, we tap into the power of data and technology to enhance safety and productivity while optimizing performance. Komatsu supports a myriad of markets, including housing, infrastructure, water, pipeline, minerals, automobile, aerospace, electronics and medical, through its many brands and subsidiaries, including TimberPro, Joy, P&H, Montabert, Modular Mining Systems, Hensley Industries, NTC, and Gigaphoton.
Job Overview
As a Mining Applications Engineering Intern, you will be responsible for a range of support activities for the Surface Product Management team. This position will provide mining application support to the Product Management and Regional Divisions for the sales and applications of Komatsu surface equipment. Activities will include equipment selection and production estimates, cycle time studies, and support of New Product Development (NPD) and Continuous Improvement (CI) project studies.
This hybrid position will be based at our Peoria, IL operations. The target start date for this role is Summer 2024 and has potential to be extended into the Fall 2024 school semester. We offer full-time hours during the summer and flexible part-time hours during the academic year.
Key Job Responsibilities
Support operations application analysis for drills, draglines, loaders, shovels, and haulage operations, including both evaluations for mining operation effectiveness and production studies.

Conduct equipment selection and production estimates to recommend equipment for different mining applications. Participation in field study projects will depend on current regional support demands.

Track Komatsu equipment production rates to establish and maintain a useable database of actual customer rates.

Generate Total Cost of Ownership (TCO) models and other applicable mining justification methods to identify equipment advantages. Conduct mining equipment value analysis.

Provide support fin completion of Repair and Maintenance Program (RAMP) contract studies and cost per hour evaluations for budgeting and planning processes.

Assist in the creation of marketing and technical presentation material related to mining / machine applications.

Support New Product Development (NPD) and Continuous Improvement (CI) project studies.

Complete internal and external presentations on work results.
Qualifications/Requirements
Basic Qualifications:
Pursuing a bachelor's or advanced degree in Mining Engineering

Junior, senior, or graduate level student in good academic standing

Basic knowledge of draglines, drills, shovels, wheel loaders, and haulage operations

Proficient in using Microsoft Office products

Excellent problem-solving skills and attention to detail

Effective communication skills and ability to work in a collaborative team environment
Preferred Qualifications:
Previous internship and project experience in the mining industry

Coursework or projects related to mining engineering field

Familiarity with Komatsu Surface Mining Equipment and operational practices

Proficient with data analysis, manipulation, and visualization tools (Excel, Power Bi, Power Apps)

Ability to explain complex procedures in a simple manner across multiple work teams
Additional Information
The Komatsu Internship Program is rooted in community, collaboration, and innovation. Intern program perks include:
Several Intern-inclusive networking opportunities such as:

Meet & greets with executive leadership

End-of-Summer Capstone presentations

Company-sponsored travel opportunities

Potential to come back or join us as full-time employees

Real-world project work alongside local, regional, and global team members

Mentorship from experienced subject-matter experts in your field

We're excited that you're interested in an internship with Komatsu, and we look forward to reviewing your application! While you wait for future communication from our team, we encourage you to learn more about our business by visiting www.komatsu.com.
Komatsu is an Equal Opportunity Workplace and an Affirmative Action Employer. All qualified applicants will receive consideration for employment without regard to race, color, religion, sex, sexual orientation, gender identity, national origin, disability, or protected veteran status.