Maintenance Millwright $37.25/hr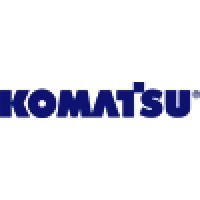 Komatsu
People & HR
Peoria, IL, USA
Posted on Saturday, September 2, 2023
Komatsu is an indispensable partner to the construction, mining, forestry, forklift, and industrial machinery markets, maximizing value for customers through innovative solutions. With a diverse line of products supported by our advanced IoT technologies, regional distribution channels, and a global service network, we tap into the power of data and technology to enhance safety and productivity while optimizing performance. Komatsu supports a myriad of markets, including housing, infrastructure, water, pipeline, minerals, automobile, aerospace, electronics and medical, through its many brands and subsidiaries, including TimberPro, Joy, P&H, Montabert, Modular Mining Systems, Hensley Industries, NTC, and Gigaphoton.
Job Overview
Komatsu's Maintenance Millwrights are responsible for keeping all aspects of the factory and warehousing operating properly. They are required to maintain, troubleshoot, repair or replace machinery such as cranes or fork trucks to maintain production activity. They may perform preventative maintenance to prolong the life of existing mechanical systems. They must be able to troubleshoot and perform repairs with minimal supervision. They may work with Komatsu Electricians as necessary to complete interrelated work.
Key Job Responsibilities
Assembles, installs, services, diagnoses and repairs any and all mechanical equipment.
Removes and installs components and equipment including wiring connection and disconnection, up to 60 volts.
Remove and replace starters, alternators, batteries, clean and/or replace battery cable ends, and open contacts on any vehicle up to 60 volts.
Repairs furnaces and other Heat Treating equipment.
Performs plumbing repairs throughout the plant.
Where safety is not a factor, may use hand torch and may do simple welding to complete assigned job.
Be able, after being qualified, to operate material handling equipment to aid in completing job as needed and can transport maintenance related items from building to building.
Will use computer systems as necessary to gather work orders, review technical information as required
Qualifications/Requirements
Three or more years of documented experience as Journeyman or First Class Maintenance Technician or Millwright.
Experience working with hydraulics, pumps, and other industrial mechanical equipment
Ability to learn and apply the safety protocols to work safely, including while performing non-standard work
Must pass a qualification test on mechanical principles
Will be required to complete a physical commensurate with DOL Medium duty work requirements which includes drug testing.
Komatsu is an Equal Opportunity Workplace and an Affirmative Action Employer. All qualified applicants will receive consideration for employment without regard to race, color, religion, sex, sexual orientation, gender identity, national origin, disability, or protected veteran status.