Maintenance Electrician - $37.25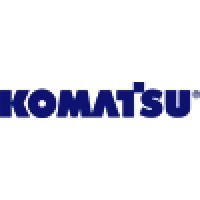 Komatsu
Peoria, IL, USA
Posted on Saturday, September 2, 2023
Komatsu is an indispensable partner to the construction, mining, industrial and forestry industries that maximizes value for customers through innovative solutions. With a full line of products supported by our advanced IoT technologies, regional distribution channels and a global service network, we help customers safely and sustainably optimize their operations. Our Komatsu, P&H, Joy, Montabert, Modular Mining Systems, Hensley Industries, NTC and Gigaphoton equipment and services are used to extract fundamental minerals and develop modern infrastructure.
In the Peoria community we employ more than 700 employees performing all aspects of Manufacturing, Engineering, and Product Support. The Peoria worksite manufactures some of the largest mining trucks found anywhere in the world
Job Overview
Komatsu's Electrical Technicians, otherwise called Electricians, are responsible for maintenance of the industrial electrical infrastructure across Komatsu Peoria's 135-acre campus. This includes installation, maintenance or replacement of electrical circuits, electrical components, and the electrical elements of machine tools.
Key Job Responsibilities
Assembles, installs, services, diagnoses and repairs complex electronic and electrical circuits and components used on machine tools and plant equipment.
Does electrical construction as required to meet current electrical codes.
Technician is responsible and accountable for following all applicable safety rules. They must be able to safely and effectively conduct all work activities.
Advise supervision of parts required, and then able to communicate with service personnel both in-house and over the phone.
Must be able to read blueprints as required for machinery installation, repairs and new construction as relating to electrical requirements.
Must possess familiarity with PLC's
Ability to read and interpret ladder logic on NC/CNC controls.
Be able, after being qualified, to operate material handling equipment to aid in completing job as needed and can transport maintenance related items from building to building.
Where safety is not a factor, may use hand torch and may do simple welding to complete assigned job.
Will use information systems as necessary to perform job duties.
Qualifications/Requirements
Associate Degree in Electronics or Industrial Electronics Technology or the equivalent work experience.
Three or more years of experience as a journeyman 1st Class installing, maintaining, and troubleshooting electrical circuits and components up to and including three phase 480-volt circuits.
Three to five years of experience as a journeyman/1st Class installing, troubleshooting, maintaining and operating PLCs, NC/CNC controllers, and PCS.
Demonstrated interpersonal skills that facilitate communications with internal customers and external suppliers.
Will be required to complete a physical commensurate with DOL Medium duty work requirements which includes drug testing.
We are an equal opportunity employer. All qualified applicants will receive consideration for employment without regard to race, color, religion, sex, sexual orientation, gender identity, national origin, disability or veteran status.