Unit Down/Expedited Order Associate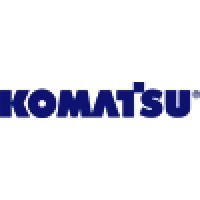 Komatsu
Peoria, IL, USA
Posted on Tuesday, August 15, 2023
Komatsu is an indispensable partner to the construction, mining, forestry, forklift, and industrial machinery markets, maximizing value for customers through innovative solutions. With a diverse line of products supported by our advanced IoT technologies, regional distribution channels, and a global service network, we tap into the power of data and technology to enhance safety and productivity while optimizing performance. Komatsu supports a myriad of markets, including housing, infrastructure, water, pipeline, minerals, automobile, aerospace, electronics and medical, through its many brands and subsidiaries, including TimberPro, Joy, P&H, Montabert, Modular Mining Systems, Hensley Industries, NTC, and Gigaphoton.
Job Overview
This Customer Service Representative Role (Unit Down/Expedited Order Associate) will work in a call center environment, providing support to North American Distributors through accurate and efficient order processing. This will include entering, cancelling and obtaining details of orders to advise distributors according to KAC parts policies, communicating with all KAC distributors by phone, email, and/or fax to provide information about parts orders and backorders, assessing and fulfilling customer needs, and educating the customer where applicable. Role goals are to assist Unit Down Team Leader/Unit Down Technical Specialist in first line review of unit down and emergency orders in the Komatsu Parts Book (CSS) and SAP. The Role is the primary service contact for 'help-outs' from the plants, for line down situations.
Responsible for communication to Distributor (DB) Parts Support Team of estimated delivery dates, options to supply, and all follow-up and direct shipment tracking for each individual DB unit down backorder through plant help out, emergency expediting or cannibalization.
Scope
This Role is responsible for first pass review, within a 24 hour period, of all unit down and emergency backorders, all communication to Customer Support of team actions and alternative supply options. The Role also has responsibilities for updates to Machine Down Requests (MDR)'s.
Key Job Responsibilities
Follow-up and expediting with vendors or suppliers for unit down and emergency backorders which require ship dates. Use daily unit-down and emergency R/R's to the appropriate factories for HD1500 parts requirements. This information is passed to Distributor Parts Support Teams for notification to individual Distributor (DB). Requires professional telephone skills and to effectively communicate with DB's and co-workers. Multi-tasking skills to get work completed and kept up to date via answering phones, emails, faxing, and working PREPS with minimal supervision. Optimum response time is within 24 hours of initial receipt of backorder.
Keep current follow-up information on paybacks for assembly and machine cannibalizations in teardown folders whether for dealer or stockyard. Keep all personnel involved (dealer who performed cannibalization) with most current information on a daily basis if delivery promises change. Up-to-date information is essential to Supply Chain to determine when a cannibalized machine may be ready for sale again. Accurate and timely order processing in accordance with company policies and procedures with minimum supervision. Order types include distributor orders, International, transfers, daily help outs, further manufacturing, firm future orders, direct ship marketing program orders and consignments.
Advise Distributors of the expected delivery time and explain in detail as delays, changes to orders, routing, price and availability may change for all open backorders. Keep good records of customer responses and record details of inquiries, complaints, comments, as well as actions taken in PREPS. Tokyo backorders must be followed up on a daily basis to ensure DB's are up to date with the most recent ship dates (etds) and shipping information.
Organize and schedule work with minimum of supervisory direction. Acceptance of changes in priorities and additional workload such as helping co-workers in the department with their daily working PREPS desk to ensure that all desks are complete at the end of the business day. Assist in calls from dealers requesting upgrade to unit down or stating urgent machine down situation and interact with plant(s)/vendors involved for timely resolution.
To arrange special shipments with minimal supervision by collaborating with Logistics on hot shots and changes that need to be made per DB's request. Communicate with Warehouse. on parts shipping into their facility that may be needed ASAP for HOT orders or unit downs to ship out.
Track shipments with minimal supervision using SharePoint, ocean tracking, and internet. Communicate with suppliers to help keep track of shipments into Warehouse.
Research problems and provide alternatives for distributors through alternate sources such as other DB inventory, kit availability, assemblies, PIPS comment screens. Analyze information and evaluate results to choose the best solution to solve problems for all emergency and unit down backorders
Expedite emergency backorders and advise affiliates/distributors of promised ship dates.
Develop extensive knowledge of internal systems such as PIPS, PREPS 1 and 2, CSS and SAP; manufacturing computer systems such as Baan and PWINS; affiliate and supplier systems such as KEPO, Cummins, GE, etc.
Qualifications/Requirements
Seasoned general business and/or industry experience. High school diploma required. College degree a plus.
3+ years of logistics experience, associated with emergency orders and expediting parts for critical issues. Distributor Support or Materials Management a plus.
Personally accountable and welcomes responsibility.
Extreme sense of urgency and flexibility. Able to multi-task a must.
MS Office experience specifically with Excel, Word and PowerPoint.
Effective communication skills both oral and written.
Additional Information
Physical Requirements: While performing the duties of this job, the associate is required to have ordinary ambulatory skills sufficient to visit other locations; and the ability to stand, walk, stoop, kneel, crouch, and manipulate (life, carry, move) light to medium weights of 1-10 pounds. Requires good hand-eye coordination, arm, hand and finger dexterity, including ability to grasp, and visual acuity to use a keyboard, operate equipment and read application information. The associate frequently is required to sit, reach with hands and arms, talk and hear.
Komatsu is an Equal Opportunity Workplace and an Affirmative Action Employer. All qualified applicants will receive consideration for employment without regard to race, color, religion, sex, sexual orientation, gender identity, national origin, disability, or protected veteran status.