Sr Technical Support Engineer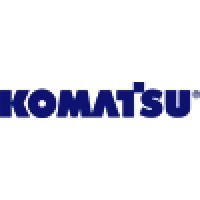 Komatsu
IT, Customer Service
Peoria, IL, USA
Posted on Saturday, August 12, 2023
Komatsu is an indispensable partner to the construction, mining, forestry, forklift, and industrial machinery markets, maximizing value for customers through innovative solutions. With a diverse line of products supported by our advanced IoT technologies, regional distribution channels, and a global service network, we tap into the power of data and technology to enhance safety and productivity while optimizing performance. Komatsu supports a myriad of markets, including housing, infrastructure, water, pipeline, minerals, automobile, aerospace, electronics and medical, through its many brands and subsidiaries, including TimberPro, Joy, P&H, Montabert, Modular Mining Systems, Hensley Industries, NTC, and Gigaphoton.
Job Overview
The Komatsu Technical Support Engineering Team performs as advanced subject matter experts in specific assigned knowledge disciplines as it relates to the identification and resolution of technical issues involving our mining truck product globally and for the hydraulic shovels in service within North America. Actively support the global service team by pro-actively managing all inbound and outbound communications around technical issues and opportunities. Ensure that customer product availability is maintained and enhanced through the provision of timely problem solving and training to correct and resolve issues in the field. The overall Technical Support Team works with internal entities (Engineering, Marketing, Sales, etc.) as well as external vendors to resolve issues and manage warranty costs. Provide pro-active information to the field in the form of TSI's and ETSI's to allow customers to better identify, analyze and resolve operating problems. When issues arrive, work with field Service personnel, distributors, and ultimately face-to-face with customers to identify root cause and lead the process of creating technical resolution to the problem identified.
Scope
Support a field population of over 4,500 machines with 1,500 to 2,000 customer interventions annually. The financial exposure of the interventions is up to $50M between warranty, commercial consideration, contract management and availability guarantees that can be mitigated based on the speed to resolution and long-term success of the countermeasures delivered by the technical support team.
Key Job Responsibilities
Provide in-depth technical support and expertise in the assigned knowledge discipline on a worldwide basis to maintain performance and availability of customers' machines. Includes troubleshooting and diagnostic advice to field staff, distributors and customers. Act as primary liaison between Peoria, QA, USTC2 and all regional representatives, and consult with engineering, manufacturing and suppliers to obtain expeditious solutions.

Conduct failure analyses of failed components and establish root cause of problems using fault tree analysis to aid in finding final solutions to systemic problems. Travel to jobsite to gather facts and data directly from the field when submitted information does not support requirements to develop a resolution or issue closure. Work with vendors to identify and implement the best solutions to prevent recurrence.

Write detailed failure reports; capture all occurrences of a problem using Komatsu methods including TSI's, ETSI's, GIR's, and other sources to involve QA/QC Departments in implementing solutions to field performance problems. Manage the Juhin processes related to the knowledge discipline assigned and, where required due to area of expertise, participate in key supplier (e.g., Cummins, GE and Siemens) meetings and related activity.

Takes ownership of all incoming TSI's from the field relating to their area of assignment, ensuring that all appropriate Peoria-based personnel are made aware of issues incoming from the field. Using their technical expertise, identify issues that require escalation and creation of new Juhins to address the problem. Aids in the development and maintenance of a searchable TSI database/spreadsheet tool to make TSI analysis quicker and more efficient.

Addresses TSR's quickly, communicating necessary replies to the field and continuously reviewing to identify possible issue trends. Responsible for identifying the need for communications to the field (PS News/Flash News) and drives the material content, message, and ultimate release to field personnel.

Addresses Technical Service Requests (TSR's) quickly, communicating necessary replies to the field and continuously reviewing to identify possible issue trends. Responsible for identifying the need for communications to the field (Parts and Service News/Flash News) and drives the material content, message, and ultimate release to field personnel.

Serve as an active member of the Technical Support Management Team. Attend management meetings, trade shows, company meetings, supplier meetings and prepare and present Power Point presentations when required. Travel worldwide to perform job functions.

Organize and plan Field campaigns as required to remedy identified issues with counter measures and to install improvements into existing fleets.
Qualifications/Requirements
B.S. Degree in a technical discipline (Engineering) is strongly preferred . Advanced degrees and advanced area-specific training a distinct plus. Experience in field commission of products very much desired.

5

+ years of knowledge and experience with mining trucks, or alternatively a Degree with advanced practical experience in one (or more) of the areas of expertise is a major plus.

Demonstrated experience working with mining equipment with particular emphasis on work performed in the in specific area of expertise is highly preferred. Willingness and ability to (1) continually expand knowledge in the area of assignment, and (2) to study and lean one (or more) of the other expertise areas to provide backup and coverage for the team.

Strong communications skills to interact effectively with field personnel, distributors, customers and senior management. As our initial field response to issues, must be able to think and communicate on their feet, with an understanding and sensitivity of how to balance both technical and commercial concerns. Ability to successfully summarize and present technical content to clearly demonstrate root causes of problems and clear steps to resolve customer issues. Able to present to large groups.
Must have demonstrated understanding of root cause and fault tree analysis with ability to balance a thorough investigation of the issue with a sense of urgency for resolution.
Willing and able to travel 50 to 80% of the time, including internationally. Visit mine sites and be physically able to climb in and around equipment in the field, often at heights and/or in less than ideal conditions.
Proficiency in computer software including MS Word, Excel, Power Point (etc.).
Additional Information
Physical Requirements: While performing the duties of this job, the associate is required to have ordinary ambulatory skills sufficient to visit other locations; and the ability to stand, walk, stoop, kneel, crouch, and manipulate (life, carry, move) light to medium weights of 10-50 pounds. Requires good hand-eye coordination, arm, hand and finger dexterity, including ability to grasp, and visual acuity to use a keyboard, operate equipment and read application information. The associate frequently is required to sit, reach with hands and arms, talk and hear.
Komatsu is an Equal Opportunity Workplace and an Affirmative Action Employer. All qualified applicants will receive consideration for employment without regard to race, color, religion, sex, sexual orientation, gender identity, national origin, disability, or protected veteran status.