Aftermarket Product Manager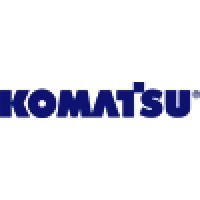 Komatsu
Product
Peoria, IL, USA
Posted on Saturday, May 20, 2023
Komatsu is an indispensable partner to the construction, mining, forestry, forklift, and industrial machinery markets, maximizing value for customers through innovative solutions. With a diverse line of products supported by our advanced IoT technologies, regional distribution channels, and a global service network, we tap into the power of data and technology to enhance safety and productivity while optimizing performance. Komatsu supports a myriad of markets, including housing, infrastructure, water, pipeline, minerals, automobile, aerospace, electronics and medical, through its many brands and subsidiaries, including TimberPro, Joy, P&H, Montabert, Modular Mining Systems, Hensley Industries, NTC, and Gigaphoton.
Job Overview
The Aftermarket Product Manager Role at Komatsu Mining will manage Power Solutions on Zero Emissions Mining Equipment, responsible for the execution of marketing plans and programs to ensure the profit growth and expansion of parts sales. This Role will develop, establish, and maintain comprehensive business and growth plans for assigned commodities. The Aftermarket Product Manager will be accountable for the growth goals and results. The Role will work with all PMs & Sales Team Members to develop and release kits through engineering to support Customers. Aftermarket Product Manager Role will monitor and coordinate incoming development requests from both internal and external Customers. Role will also be forecasting and reporting on Marketing Campaigns & upgrades.
Scope: Responsible for annual product sales of $40-$80M in the parts commodities.
Key Job Responsibilities
Cross-functionally working with Engineering, Sourcing, Manufacturing, Inventory, Planning, and Distribution to ensure appropriate product, cost points, inventory levels, lead times and supply agreements are in place for the successful growth of assigned commodities.
Use available tools and computer systems to analyze sales history, forecasted opportunity and product market share percentages to understand current market position and establish desired growth positioning.
Prepare and present strategies, projects, value, and issues to management, to distributors and/or customers as required.
Partner with Marketing Communications, and other departments to provide current selling material, presentations, value propositions, case studies, brochures, etc. to the region and train Sales Managers and Customer Service Reps with working knowledge of the key advantages of assigned commodity product(s).
Work with pricing team to establish appropriate pricing for assigned products.
Travel as required to visit customers, strategic suppliers, and review business environment with the distributors (20-35%).
Effectively Interact with suppliers on product pricing, distribution rights, forecasting usage, technical issues and increasing product value to end customers.
Team with Product Support, Product Engineering, Quality Assurance, and Supplier Quality Assurance to understand application product quality concerns.
Collaborate with Regional Managers and Service/Repair Shop managers to promote sales or resolve issues.
Qualifications/Requirements
Bachelor's degree in electrical engineering preferred; or related experience (business, marketing, or other engineering).
Previous experience with electric & battery-powered vehicles is a plus.
1+ years of Product Management or related experience.
Strong Verbal and Written Communication skills. Demonstrated business acumen and detail-orientation.
Prior Technical Product Knowledge.
Willingness to travel throughout the regions and be comfortable interacting with regions and customers of different cultures.
Proven ability to understand, analyze and identify solutions to overcome complex business problems.
Strong Software Program Skills in word processing, spreadsheets and presentations.
Leadership skills and ability to work across departments to influence and build consensus.
Komatsu is an Equal Opportunity Workplace and an Affirmative Action Employer. All qualified applicants will receive consideration for employment without regard to race, color, religion, sex, sexual orientation, gender identity, national origin, disability, or protected veteran status.