Assistant Store Manager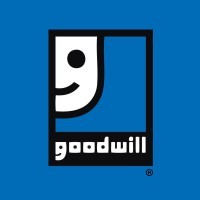 Goodwill Industries
Peoria, IL, USA
Posted on Thursday, November 9, 2023
Title
Assistant Store Manager
EOE Statement We are an equal employment opportunity employer. All qualified applicants will receive consideration for employment without regard to race, color, religion, sex, national origin, disability status, protected veteran status or any other characteristic protected by law. About the Organization
WHO WE ARE
Goodwill Industries of Central Illinois is a non-profit organization with 11 stores, seven donation centers, a logistics center and an online auction site. In addition, we operate two employment service centers and a home for veterans experiencing homelessness. The money raised by the sale of donations goes to fund our free programs. Our programs include: helping people find employment, assisting our veterans with job services and resource referral, serving youth around the area with several different programs, and operating a 15-bed home for veterans. Goodwill has been serving Central Illinois since 1934.
MORE THAN JUST A TEAM
Goodwill employees are more than just a team. They are a close-knit group of people which enjoy fostering friendship and support. Goodwill employees work together knowing that, as a non-profit, their job means someone is getting the assistance they need. It's working with a purpose.
Description
SUMMARY
The Assistant Manager is primarily responsible for providing support to the Store Manager with effective and efficient operation of their assigned location, including generating store sales as well as managing and motivating retail staff while providing excellent customer service. This position is transitional and is intended to develop the encompassing individual for promotion opportunity within 1-3 years.
ESSENTIAL RESPONSIBILITIES
Works in coordination with the Store Manager and Director of Retail to designate production and sales goals as well as staffing expectations for the assigned location.
Promotes store sales through excellent customer service.
Performs supervisory responsibilities (outlined below) in accordance with the organization's policies and applicable laws.
Demonstrates first-hand knowledge of Goodwill's mission and vision as it relates to impact on the community.
Maintains sufficient inventory to meet the needs of the consumer.
Maintains open communication with the Warehouse and ShopGoodwill.
Performs all functions of store operations including cashiering, stocking, sorting, salvaging, etc.
Strives towards eliminating theft and shoplifting (handles according to policy)
Plans, organizes and prioritizes store operational requirements.
Orders supplies and equipment necessary for the operation of the department.
Maintains a high degree of professionalism in oral and written communication with internal and external customers and associates.
Maintains store in a clean, neat and attractive condition while applying merchandising and display principles.
Ensures accurate cash management and maintenance of business records.
Maximizes production to meet/exceed the established goals
Demonstrates knowledge of local retail competition, pricing strategies and merchandise technique, etc.
Adheres to all safety standards.
Follows all policies and procedures outlined in the Personnel Policy Manual
Performs other related duties as assigned
SUPERVISORY RESPONSIBILITIES
Responsibilities include interviewing, hiring, training employees; planning, assigning and directing work; appraising performance; rewarding and disciplining employees; addressing complaints and resolving concerns.
Works in coordination with the Store Manager and Director of Retail to designate staffing expectations.
Recruits qualified staff to meet the employment needs of the store.
In coordination with District Manager, defines staff development needs, and administers disciplinary action as required, up to and including termination with appropriate approvals.
Completes and administers 30-day reviews and annual performance evaluations
Adheres to store scheduling requirements.
Administers orientation, training, and development of Retail staff.
STANDARDS FOR MEASURING PERFORMANCE
Annual Evaluations will include evaluations on the following standards…
Attainment of established monthly sales goals
Adherence to all company policies and procedures
Customer and Associate Satisfaction
Development and accountability of retail staff
Attitude towards co-workers, level of cooperation and openness of all communication.
Overall Flexibility and Adaptability
Meeting deadlines and accuracy of all assignments
Efficiency and Work Quality
Attendance and Punctuality
Position Requirements
QUALIFICATIONS
To perform this job successfully, an individual must be able to perform each essential duty satisfactorily. The requirements listed below are representative of the knowledge, skill and/or ability required. Reasonable accommodations may be made to enable individuals with disabilities to perform the essential functions required.
COMMUNICATION/LANGUAGE SKILLS
The ability to read and comprehend simple instructions, short correspondence, and memos. Ability to write simple correspondence. Ability to effectively share information to customers, clients, and other employees of the organization.
MATHEMATICAL SKILLS
The ability to calculate figures and amounts such as discounts, interests, and percentages.
REASONING ABILITY
The ability to apply common sense understanding to carry out detailed and written and oral instructions. Ability to deal with problems involving a few concrete variables in standardized situations. The ability to apply a decision appropriate for the situation that is in the best interest of Goodwill Industries of Central Illinois and the customer.
COMPUTER/TECHNICAL SKILLS
The ability to have knowledge of computer operations and software applications. The ability to handle cash and related tender with ease.
EDUCATION
EDUCATION AND/OR EXPERIENCE

A bachelor's degree and/or related experience and training a plus. Must be at least 16 years of age.
CERTIFICATES, LICENSES, REGISTRATIONS
CPR/First Aid/AED Certification may be required. The training will be offered by Goodwill.
Valid Driver's License and Proof of Vehicle Insurance may be required.
Commitment to continued learning and engaged participation in mandatory trainings offered by Goodwill.
WORK ENVIRONMENT
Frequently exposed to extreme atmospheric conditions (temperature, noise fumes, dust, etc.)
PHYSICAL DEMANDS
Lifting 50 pounds maximum with frequent lifting and/or carrying objects weighing up to 25 pounds. Walking or standing to a significant degree, with a degree of pushing or pulling.
Location Peoria, IL; University Street (Retail Store) Category Retail Full-Time/Part-Time Full-Time Shift -not applicable-
This position is currently accepting applications.