Program Specialist - Teen Reach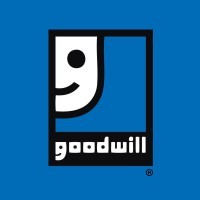 Goodwill Industries
Peoria, IL, USA
Posted on Monday, October 30, 2023
Title
Program Specialist - Teen Reach
EOE Statement We are an equal employment opportunity employer. All qualified applicants will receive consideration for employment without regard to race, color, religion, sex, national origin, disability status, protected veteran status or any other characteristic protected by law. About the Organization
WHO WE ARE
Goodwill Industries of Central Illinois is a non-profit organization with 11 stores, seven donation centers, a logistics center and an online auction site. In addition, we operate two employment service centers and a home for veterans experiencing homelessness. The money raised by the sale of donations goes to fund our free programs. Our programs include: helping people find employment, assisting our veterans with job services and resource referral, serving youth around the area with several different programs, and operating a 15-bed home for veterans. Goodwill has been serving Central Illinois since 1934.
MORE THAN JUST A TEAM
Goodwill employees are more than just a team. They are a close-knit group of people which enjoy fostering friendship and support. Goodwill employees work together knowing that, as a non-profit, their job means someone is getting the assistance they need. It's working with a purpose.
Description
The Program Specialist is responsible for working directly with students age 10-17 in after school settings. While they report to and work closely with their department's Program Manager, they are an essential part of a team of individuals who are working to build positive relationships with youth.
The majority of time for the Program Specialist will be spent working alongside the Program Coordinator to facilitate engaging lessons and activities with both small and large groups of students, mostly in middle school. The ideal candidate will be able to build positive relationships with students while still holding them to a high standard of conduct.
ESSENTIAL RESPONSIBILITIES
Daily duties would include tasks such as tracking student attendance, preparing and serving a healthy snack, helping students with tutoring or homework completion, assisting the Manager and Coordinator with daily lessons, and interacting with students through games and crafts during recreation time.
Assist the rest of the Youth Services team in facilitating activities and lessons with groups of youth. Work collaboratively and independently with the understanding of when it is necessary to communicate and coordinate work efforts with other staff and Program Manager.
Be knowledgeable of best practices in working with youth and participate in on-going training as necessary.
Always set a friendly and professional example for participants, families, partners, volunteers, and other stakeholders.
Maintain a positive and professional demeanor at all times and use excellent interpersonal and group facilitation skills to ensure that all program participants feel safe, valued, and able to succeed.
Facilitate culturally-competent communication and program services with a diverse set of individuals, ensuring equitable treatment of all participants, regardless of actual or perceived race, color, religion, national origin, ancestry, citizenship status, age, disability or handicap, sex, marital status, veteran status, sexual orientation, genetic information, arrest record, or any other characteristic protected by applicable federal, state or local laws.
Maintain understanding of trauma-informed best practices to interact empathetically with youth and families with a wide range of life experiences, trauma, and mental health concerns.
Report to Program Manager on program goals and participant progress, as well as any unusual and/or crisis situations as they arise. Provide safe and effective leadership for program participants in a crisis and help to de-escalate any unsafe situations.
Maintain positive working relationships with community partners, service providers, and collaborating agencies. Stay informed of community resources to make appropriate referrals to program participants.
Safely transport youth to and from activities in a company-approved vehicle.
Perform administrative duties such as mailers, filing, labeling, phone calls, and ordering supplies.
Participate in Goodwill meetings, webinars, and conferences, as necessary.
Ensure the safety of participants, staff, and others by following all organizational and programmatic policies and procedures.
Perform all other related duties as assigned.
STANDARDS FOR MEASURING PERFORMANCE
Annual Evaluations will include evaluations on the following standards…
Adherence to all company policies and procedures
Customer and Associate Satisfaction
Attitude towards co-workers, level of cooperation and openness of all communication.
Overall Flexibility and Adaptability
Meeting deadlines and accuracy of all assignments
Efficiency and Work Quality
Attendance and Punctuality
Position Requirements
EDUCATION AND/OR EXPERIENCE

Associates degree in related field of study and/or equivalent years of related experience.
Must be a self-starter and possess excellent skills in time management, organization, public speaking, program coordinating, communication, and team work.
CERTIFICATES, LICENSES, REGISTRATIONS
CPR/First Aid/AED Certification may be required. The training will be offered by Goodwill.
Valid Driver's License and Proof of Vehicle Insurance will be required.
Commitment to continued learning and engaged participation in mandatory trainings offered by Goodwill.
Location Peoria, IL (Goodwill Commons) Category Program Services Full-Time/Part-Time Full-Time Shift -not applicable-
This position is currently accepting applications.