E- Commerce Shipper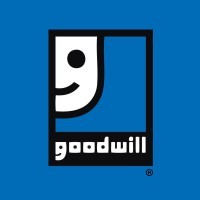 Goodwill Industries
East Peoria, IL, USA
Posted on Sunday, October 22, 2023
Title
E- Commerce Shipper
EOE Statement We are an equal employment opportunity employer. All qualified applicants will receive consideration for employment without regard to race, color, religion, sex, national origin, disability status, protected veteran status or any other characteristic protected by law. About the Organization
WHO WE ARE
Goodwill Industries of Central Illinois is a non-profit organization with 11 stores, seven donation centers, a logistics center and an online auction site. In addition, we operate two employment service centers and a home for veterans experiencing homelessness. The money raised by the sale of donations goes to fund our free programs. Our programs include: helping people find employment, assisting our veterans with job services and resource referral, serving youth around the area with several different programs, and operating a 15-bed home for veterans. Goodwill has been serving Central Illinois since 1934.
MORE THAN JUST A TEAM
Goodwill employees are more than just a team. They are a close-knit group of people which enjoy fostering friendship and support. Goodwill employees work together knowing that, as a non-profit, their job means someone is getting the assistance they need. It's working with a purpose.
Description
SUMMARY
The E- Commerce Shipper prepares and ships auction items related to www.shopgoodwill.com by applying excellent customer service as well as general clerical and merchandising standards. This is an on-location position.
ESSENTIAL RESPONSIBILITIES
Examine items for quality and condition prior to shipment preparation
Package and prepare sold items for shipment, ensuring items are not damaged during shipment
Weigh the item to determine the final shipment details
Accurately label packages with the shipment and address details
Navigate website platforms to ensure accurate shipping costs
Transport items to the delivery dock
Adhere to ShopGoodwill's 5-day shipping policy
Maintain a clean, neat and orderly work station
Maintain customer service by responding to written and verbal customer inquiries preferable same day, but always within 24 hours
Other related duties as assigned
Position Requirements
Requirements and Qualifications
Must be 16 years of age
Demonstrate the ability to multitask
Demonstrate good time management skills
Basic computer skills
Stand for long periods of time throughout the day, 4-8 hours
Location East Peoria, IL (Shopgoodwill) Category Retail Full-Time/Part-Time Full-Time Shift -not applicable-
This position is currently accepting applications.